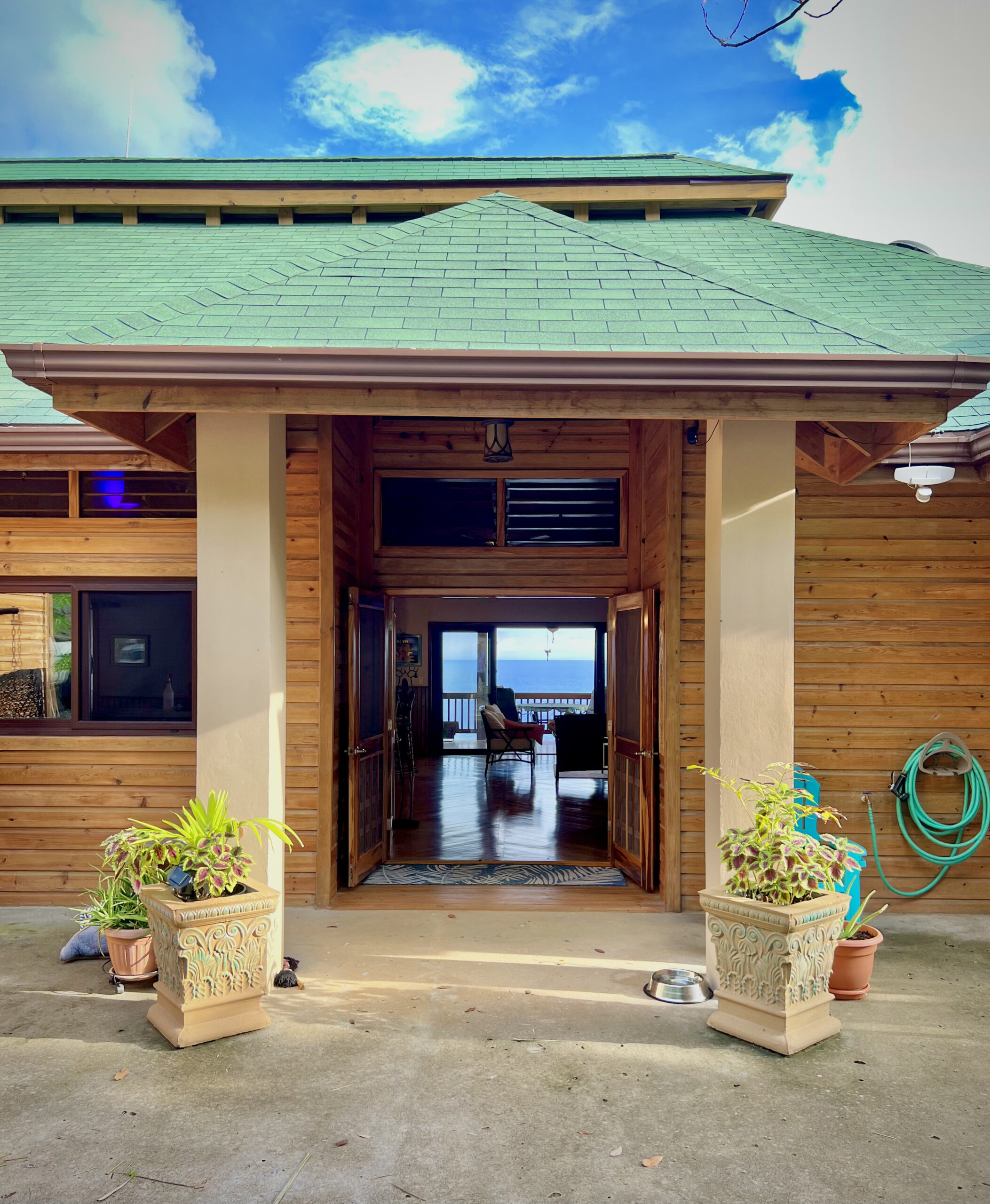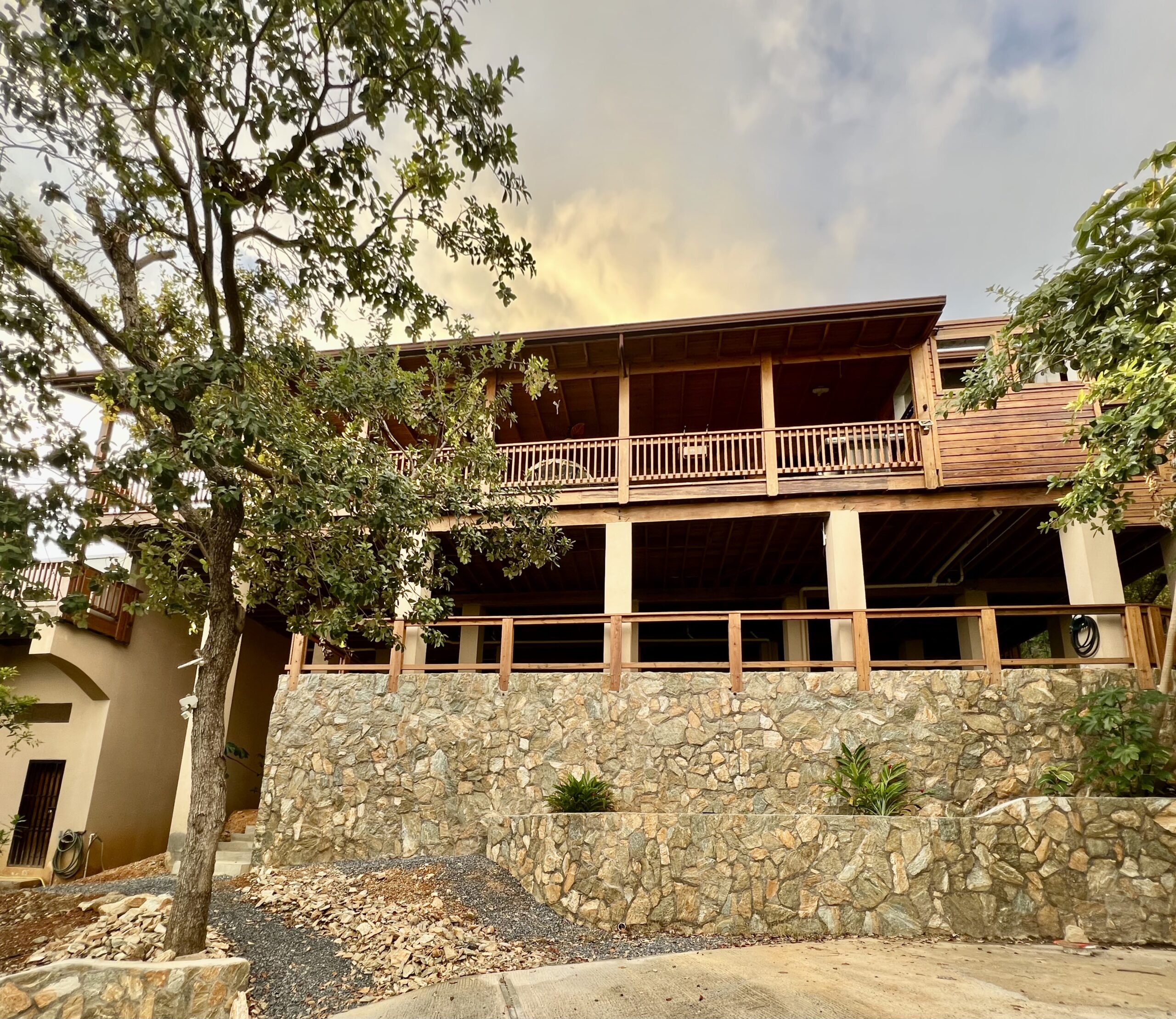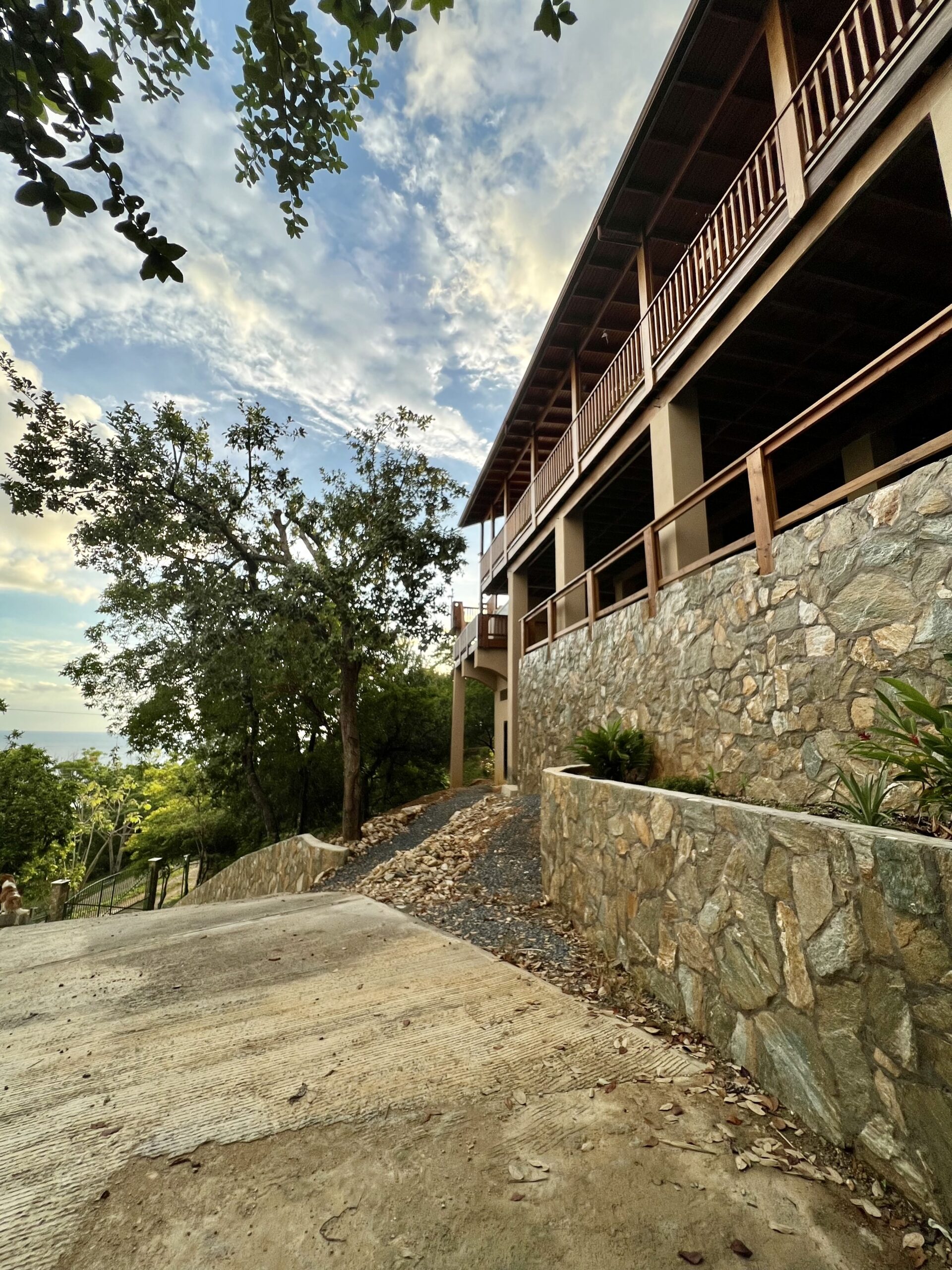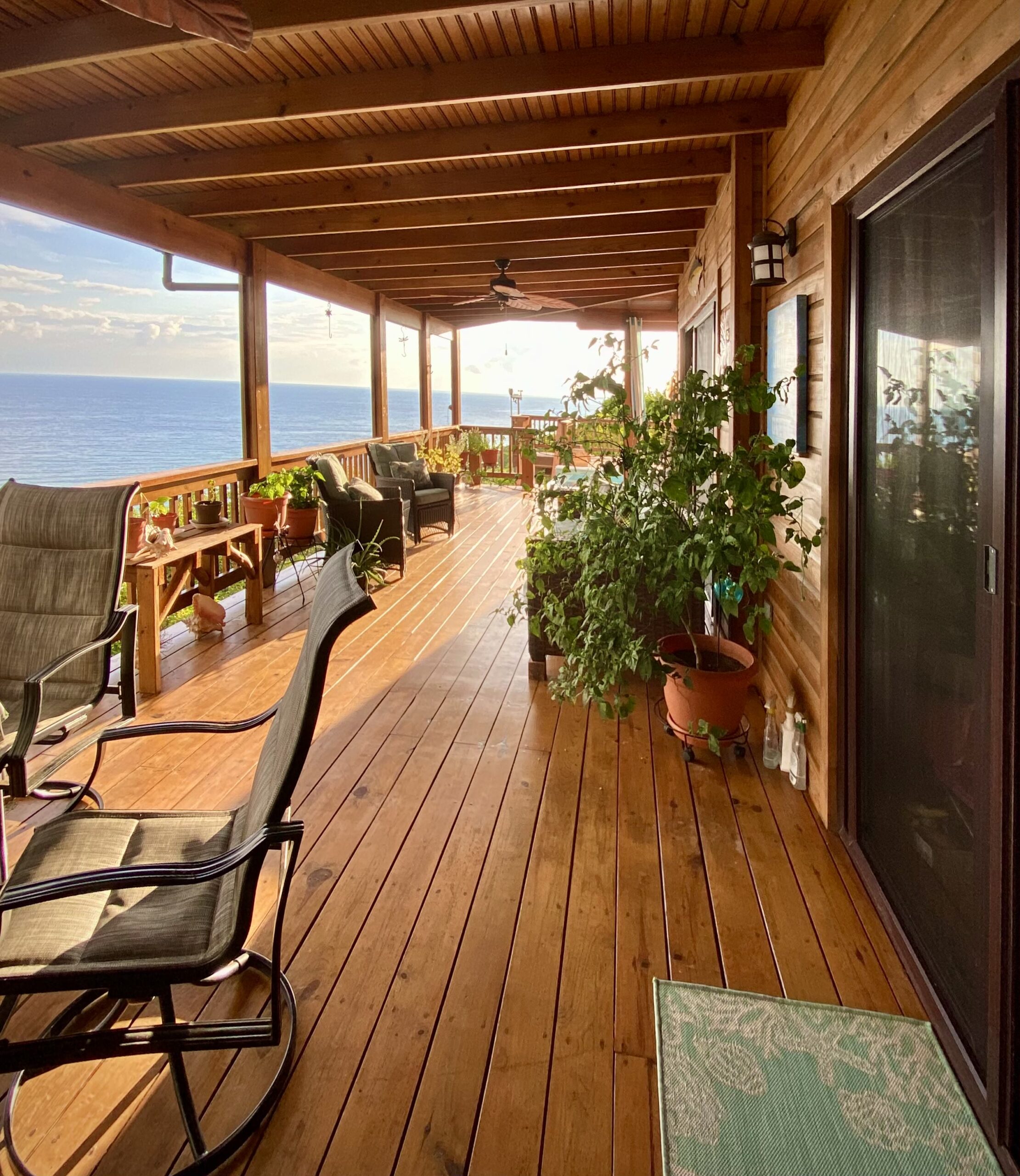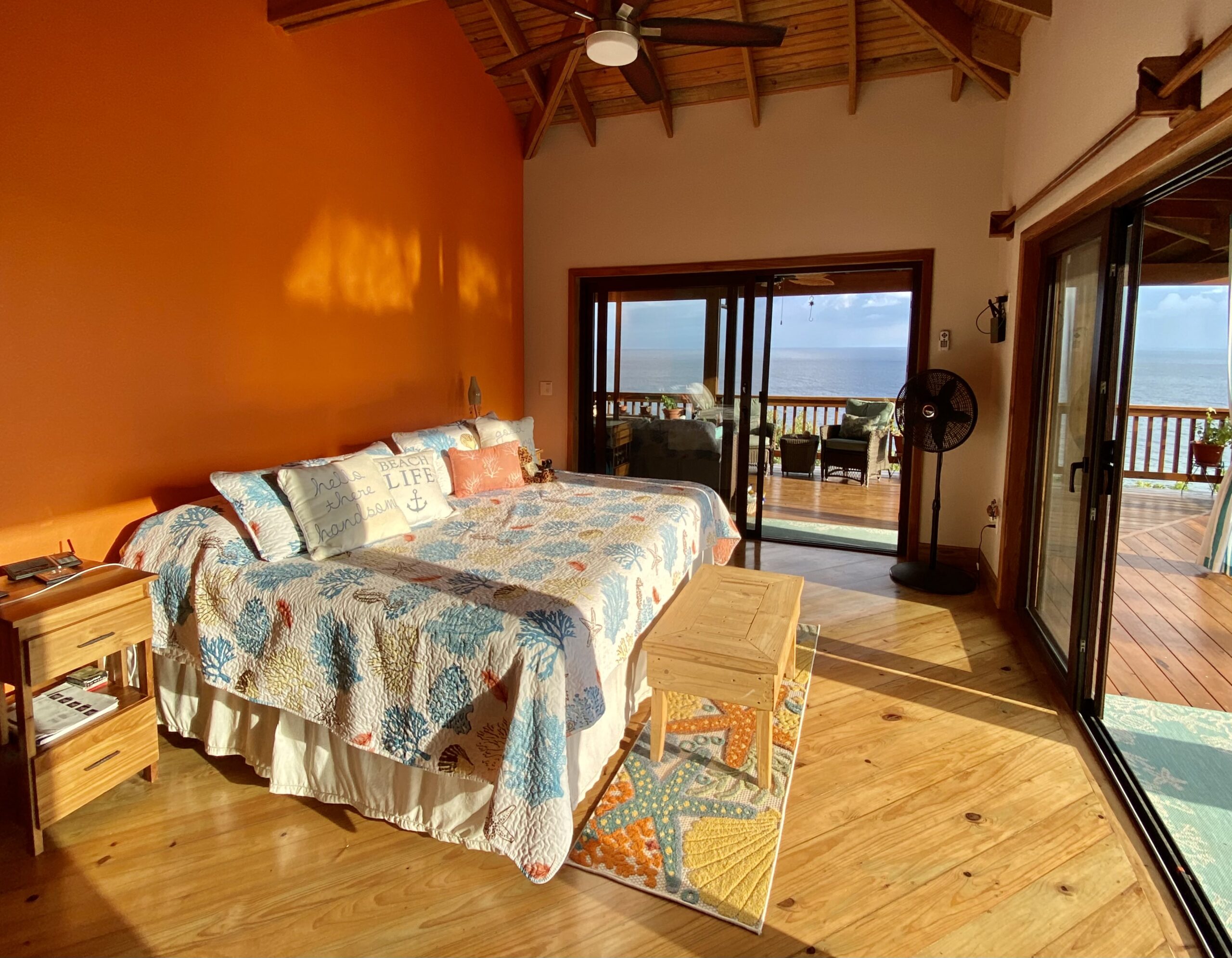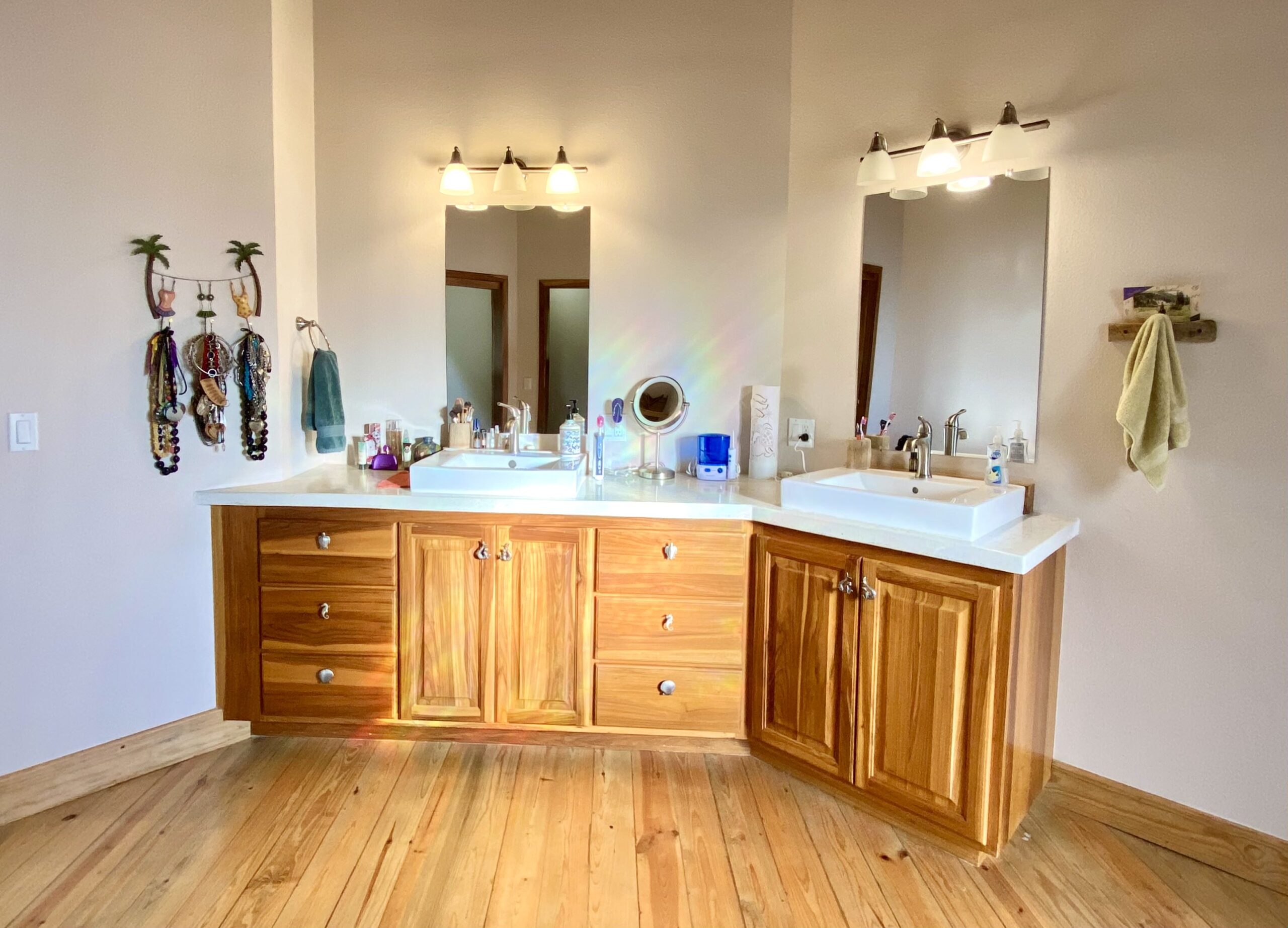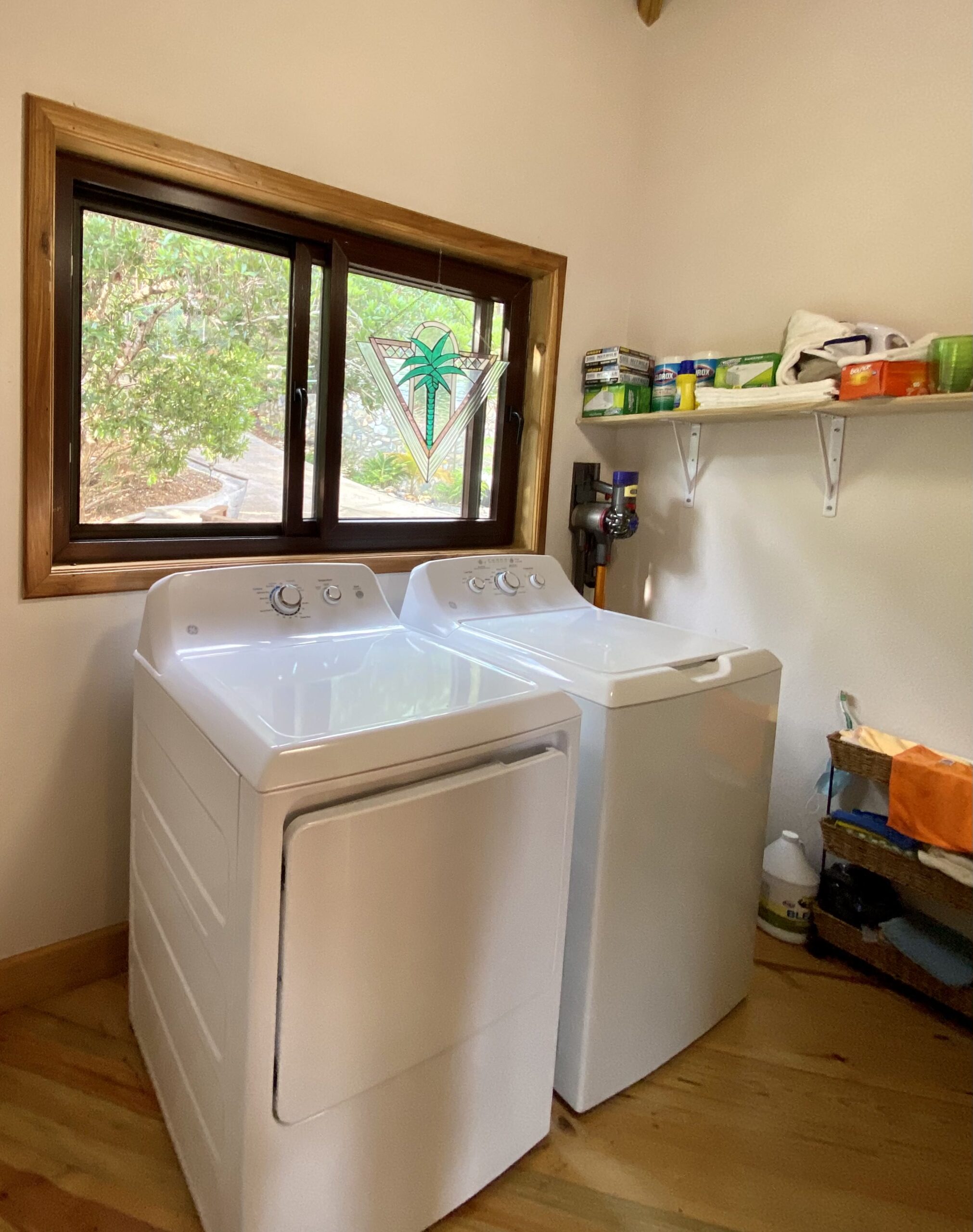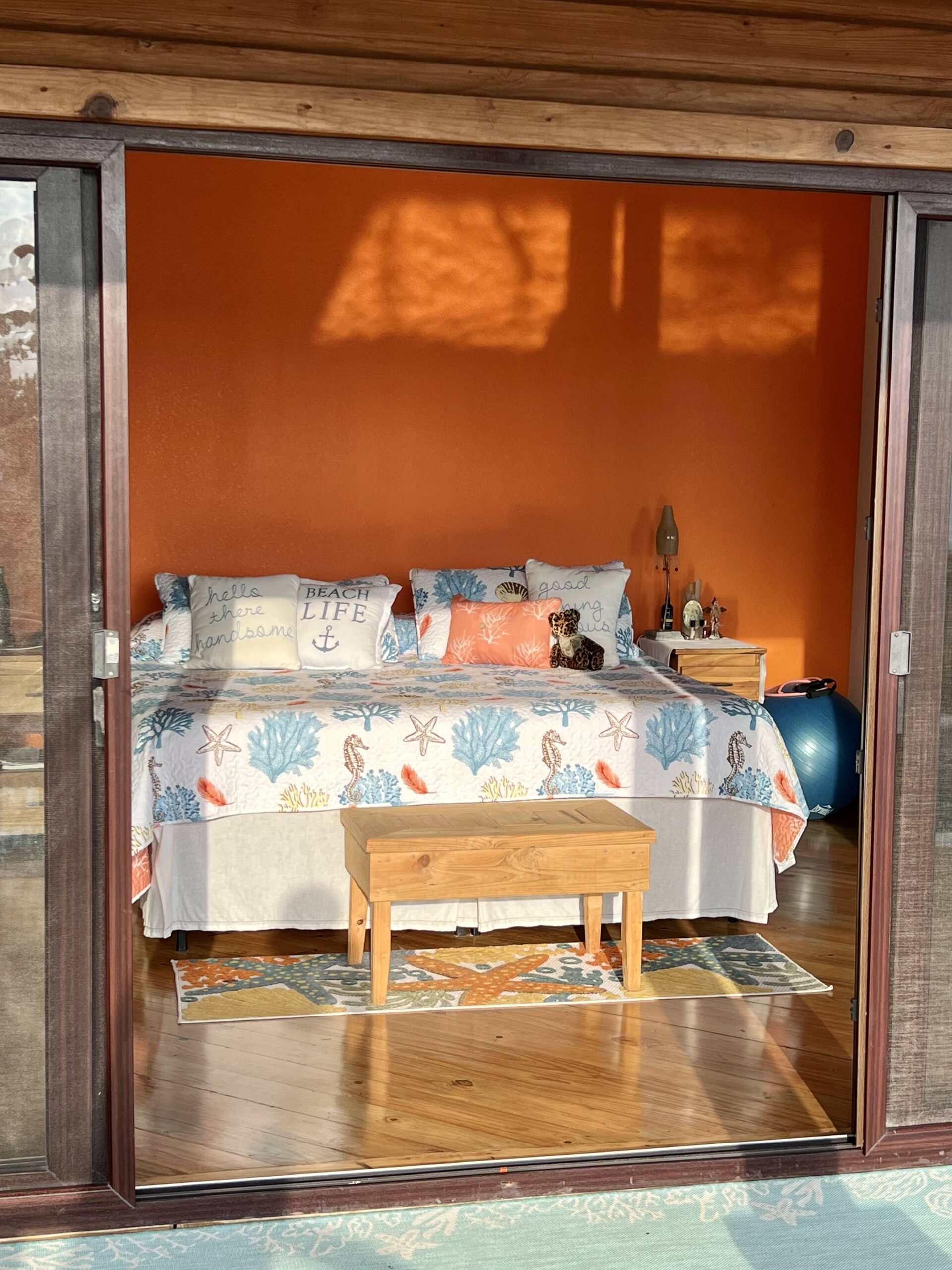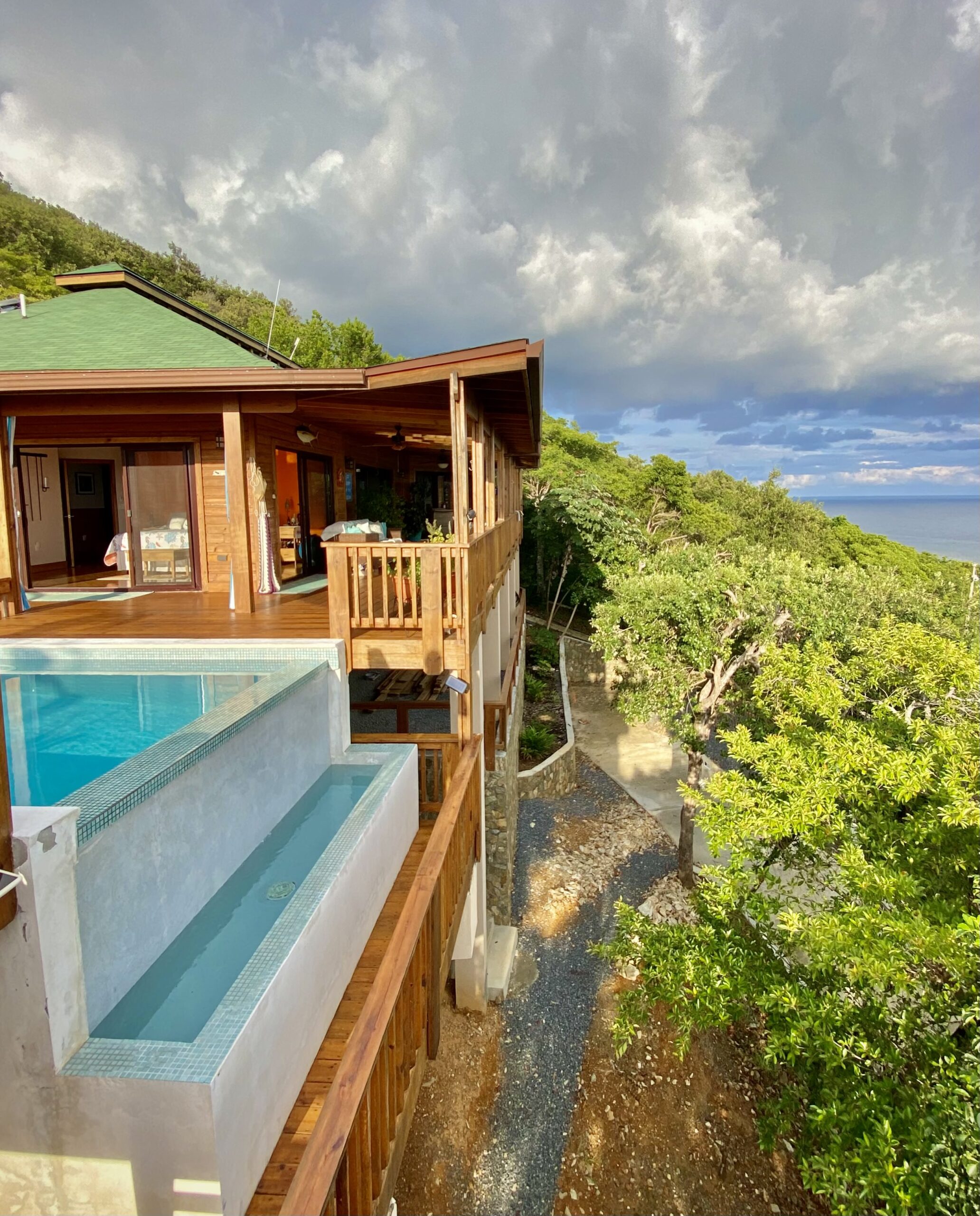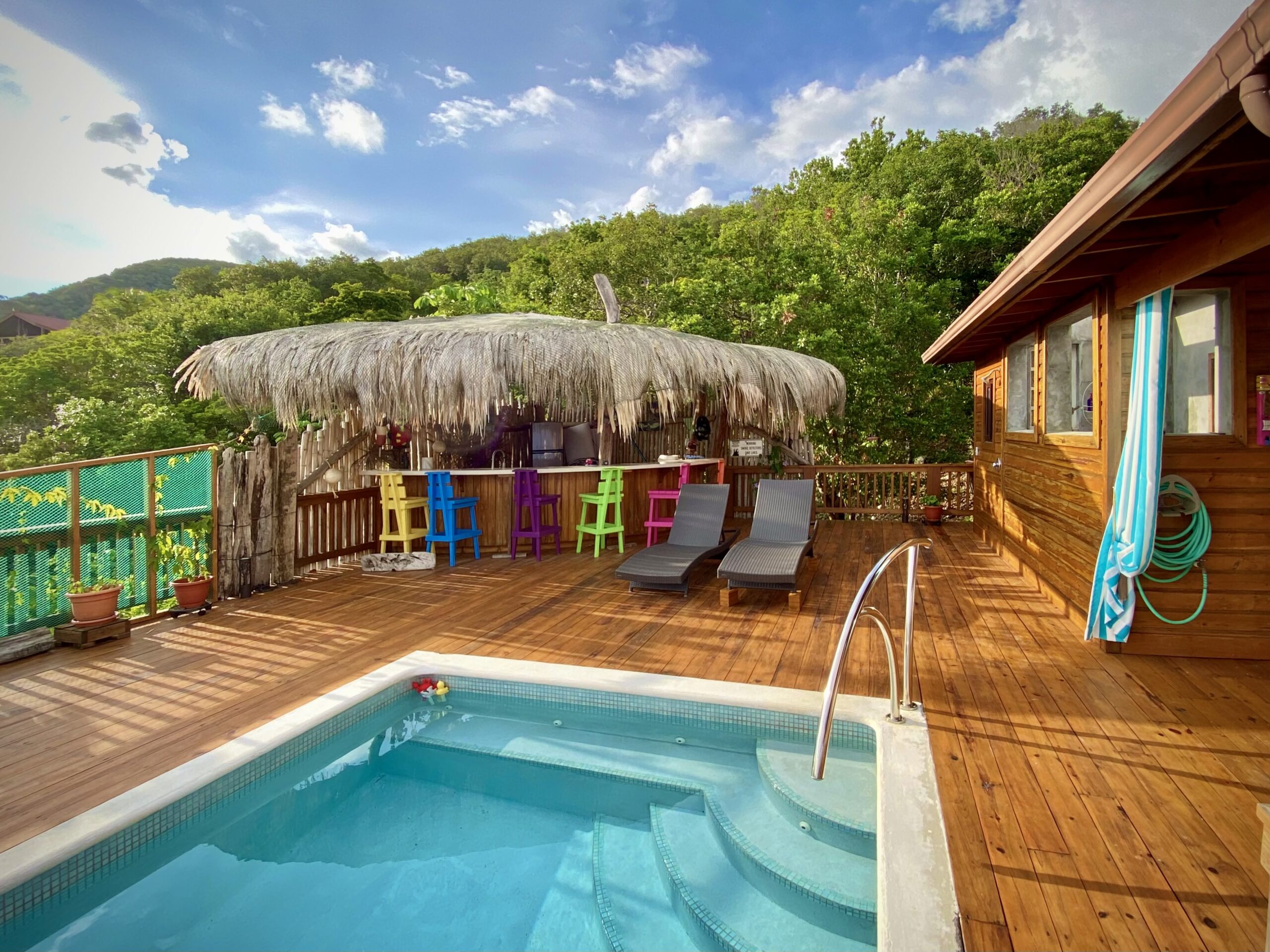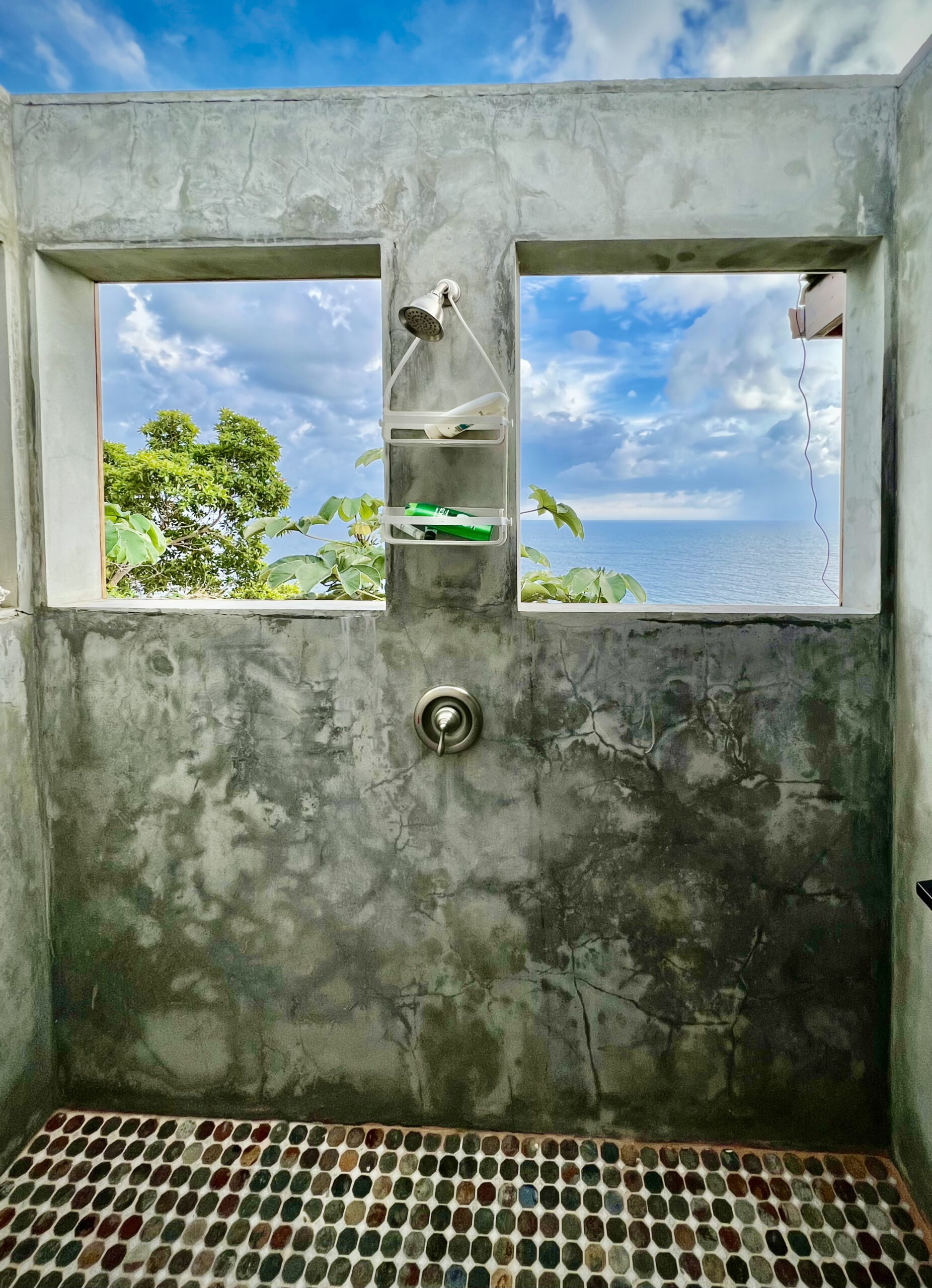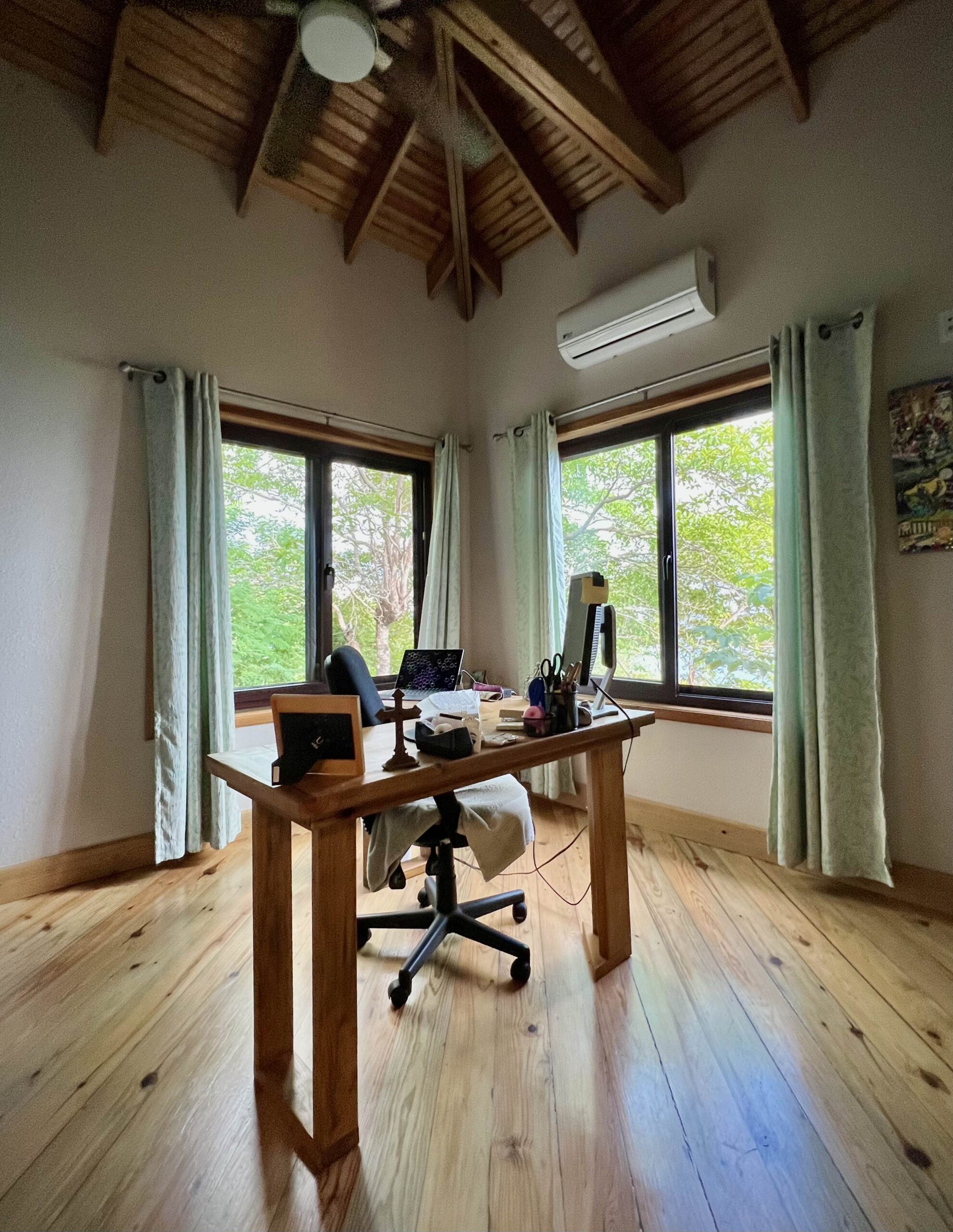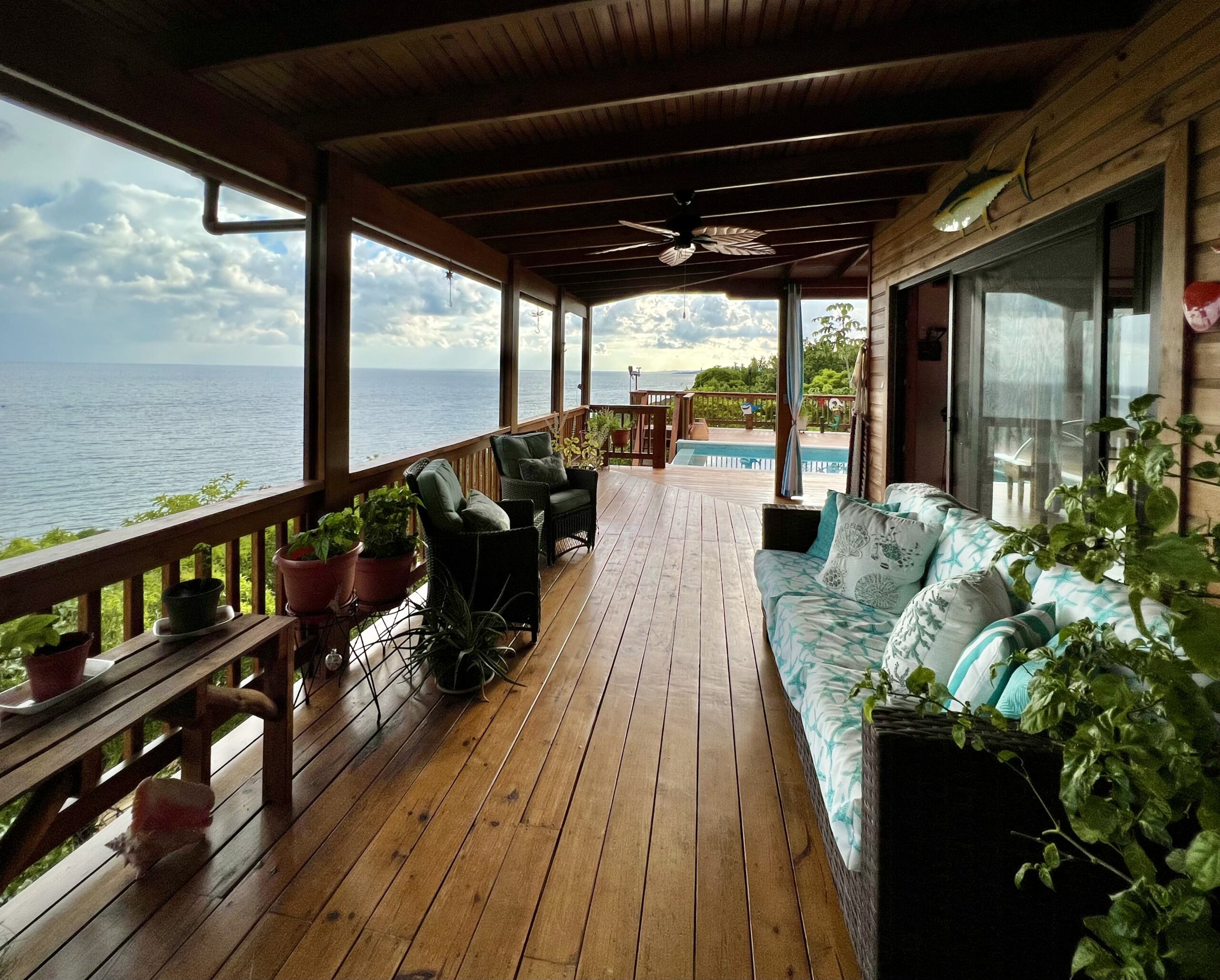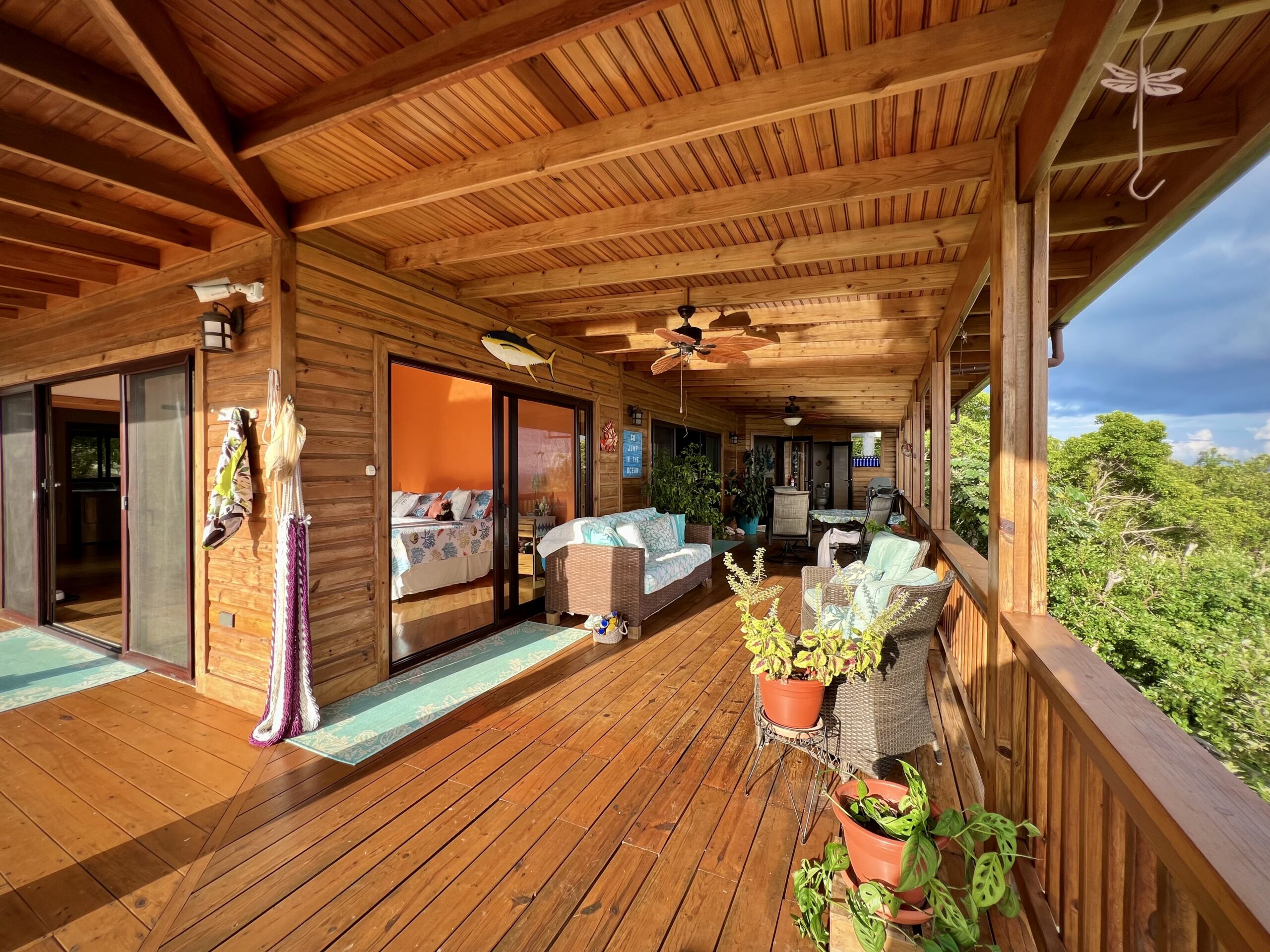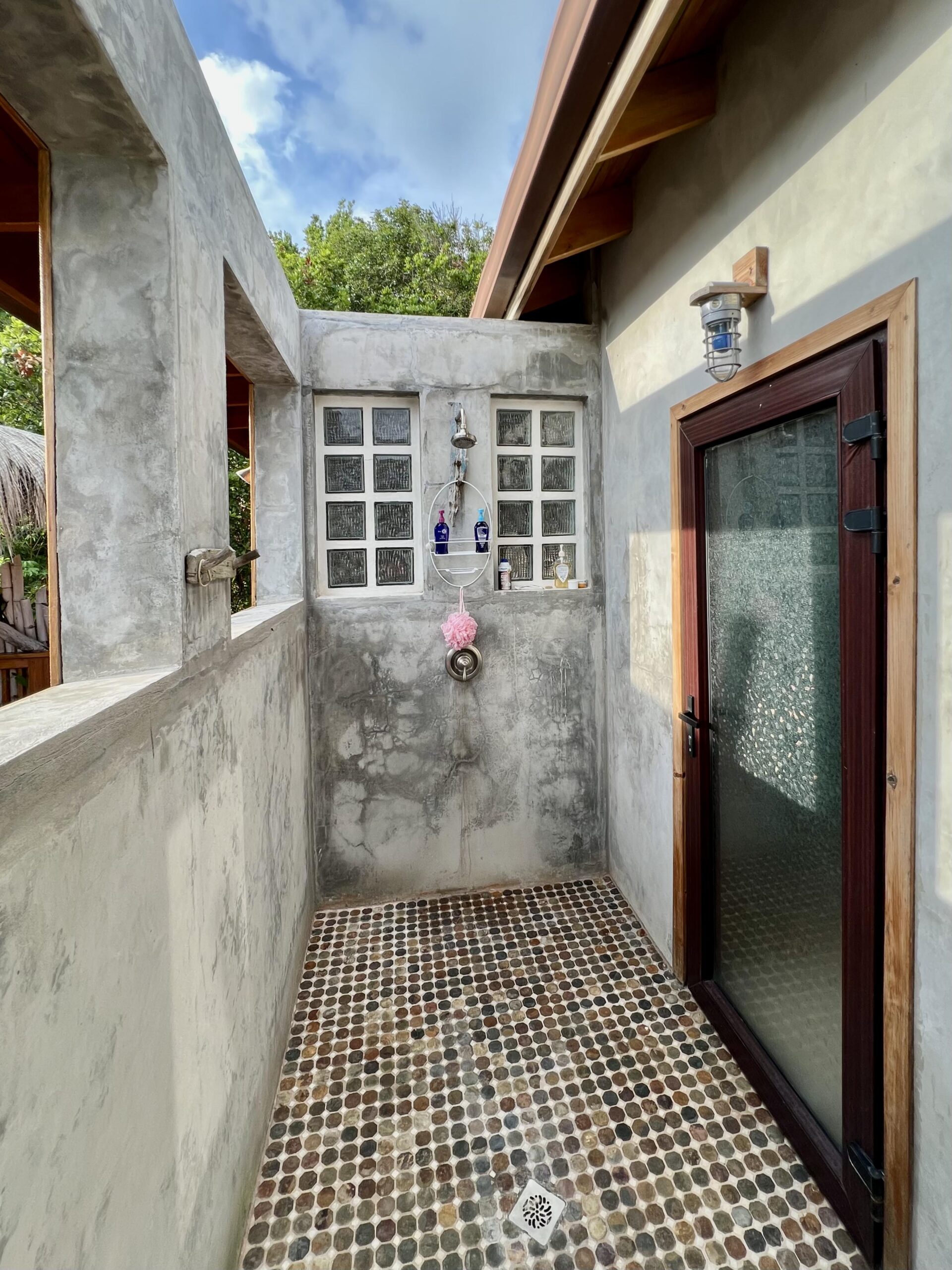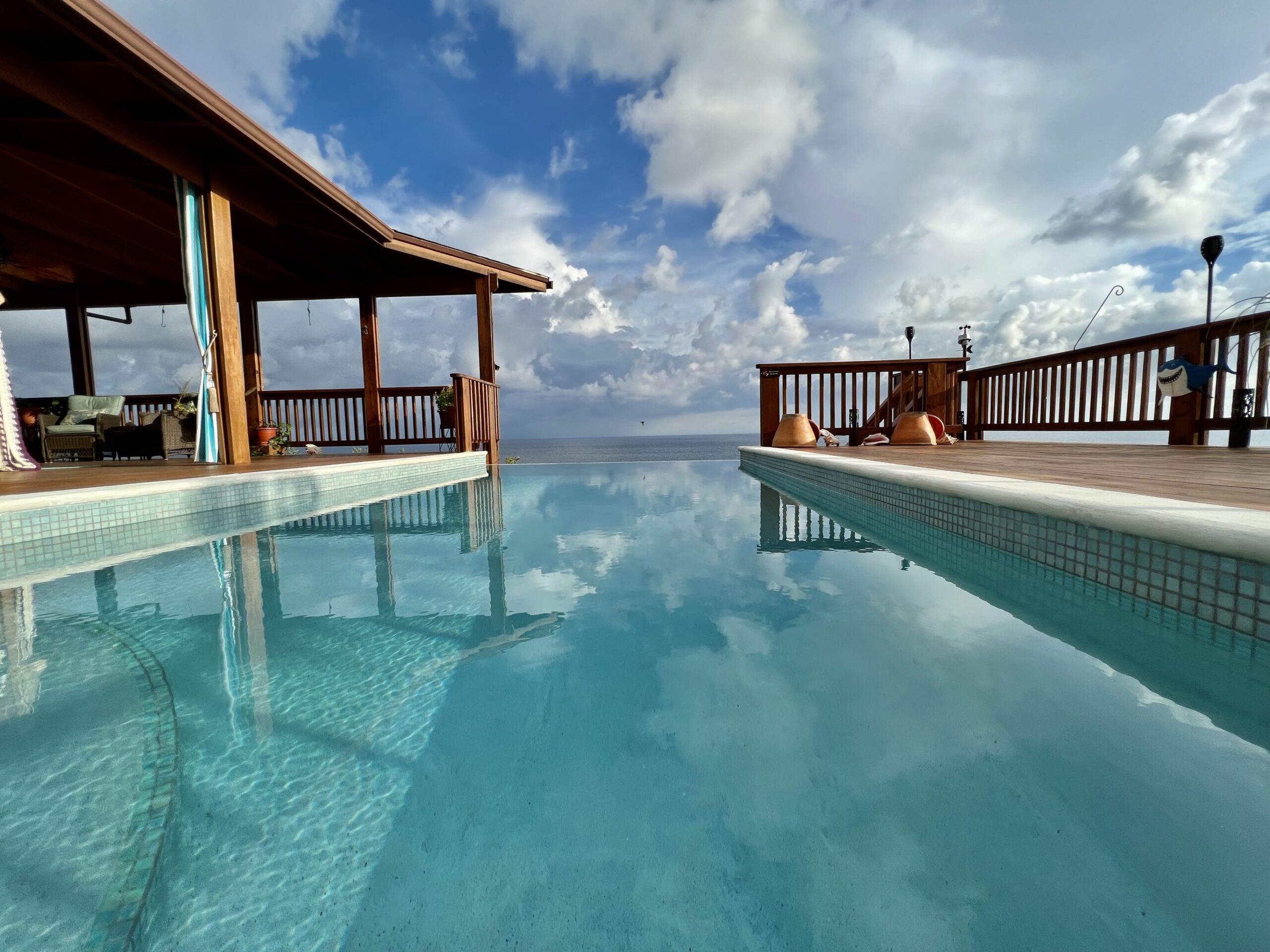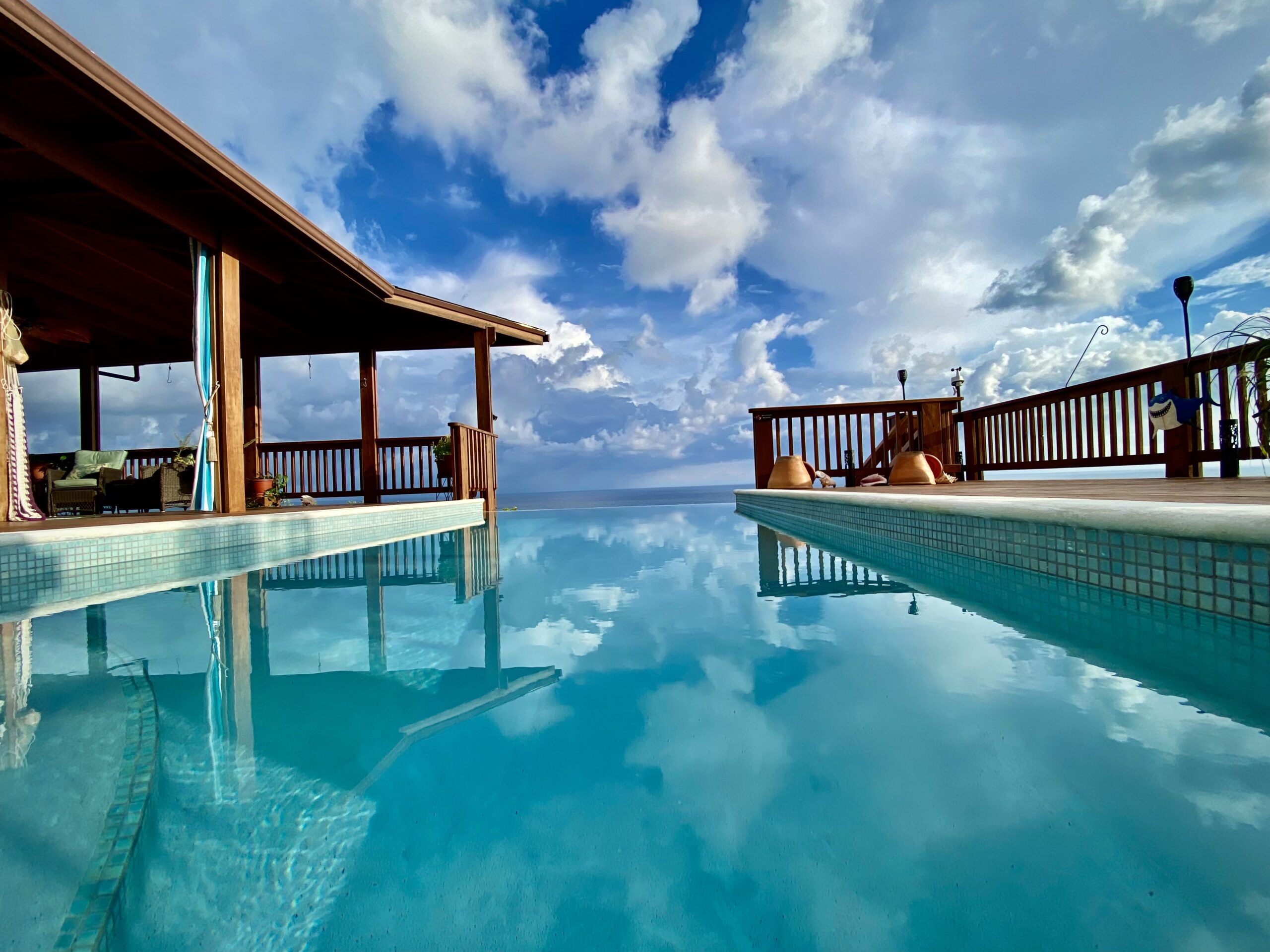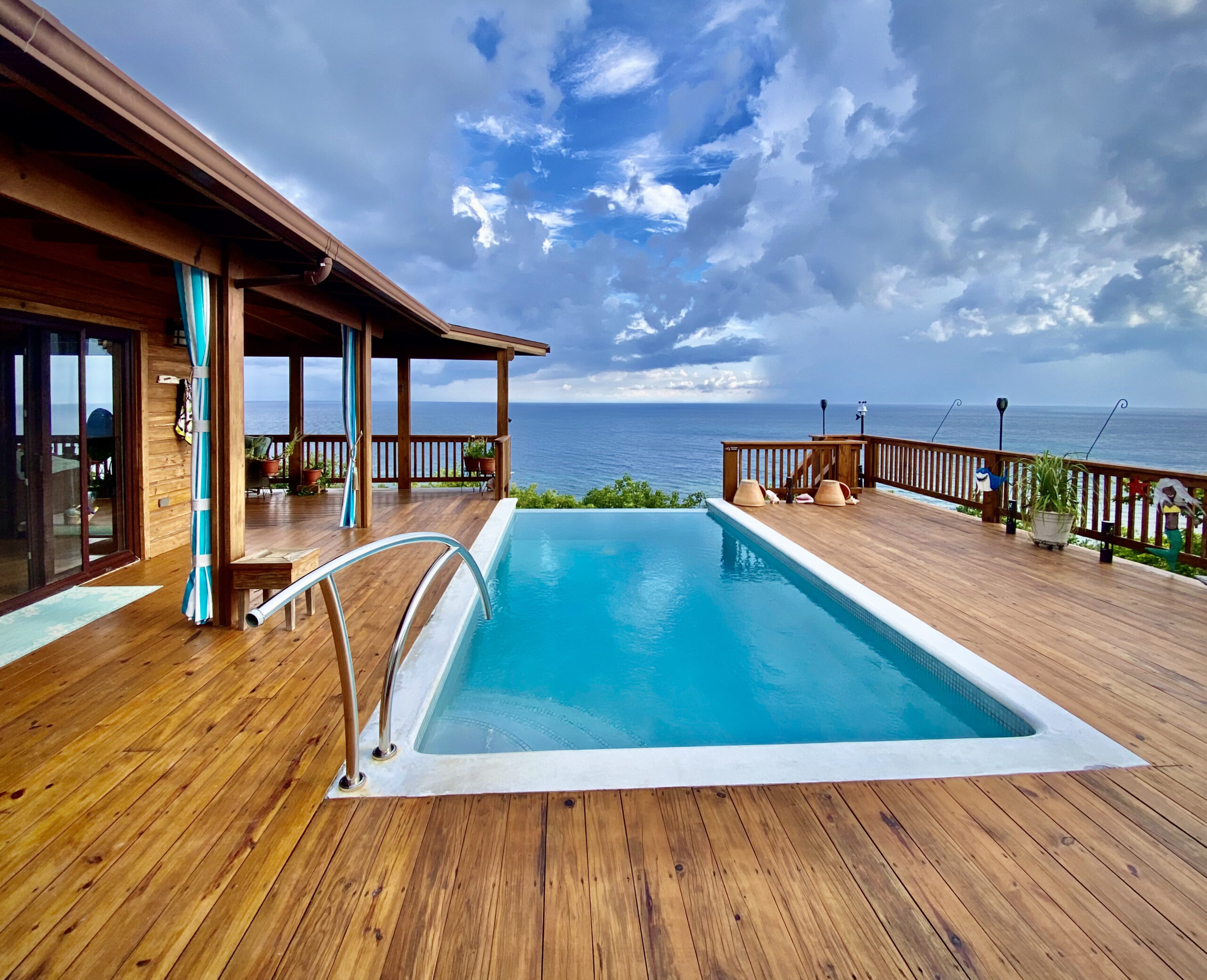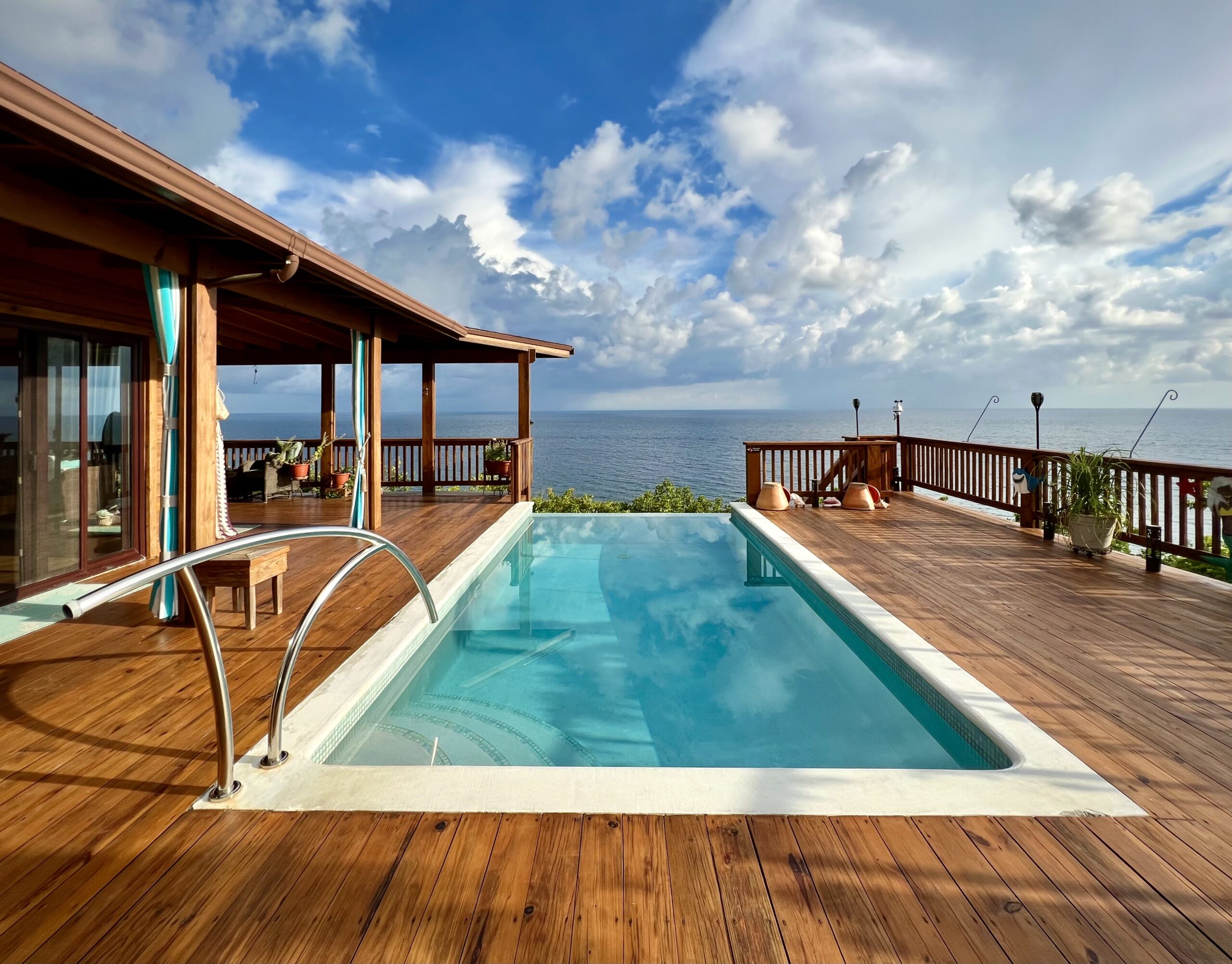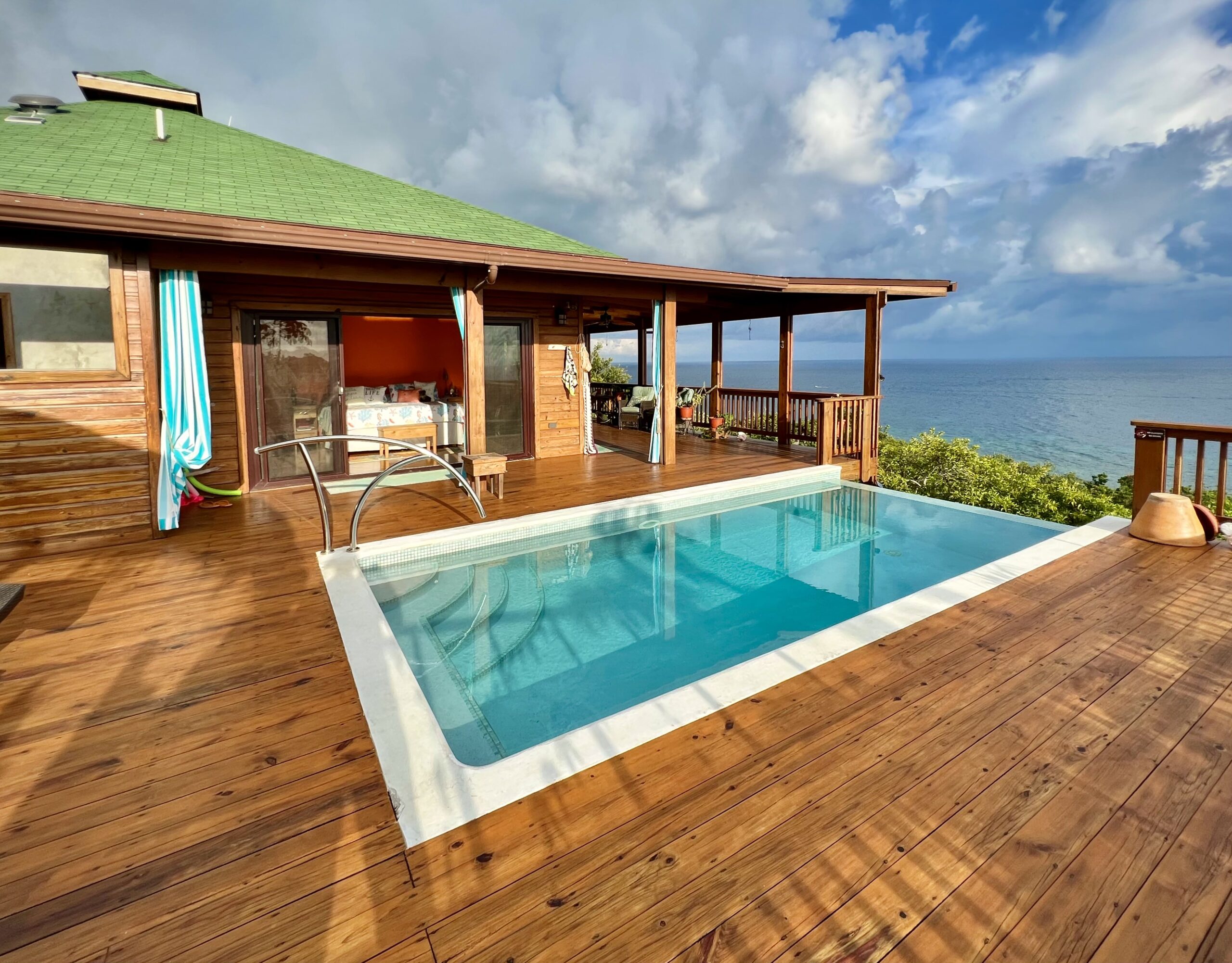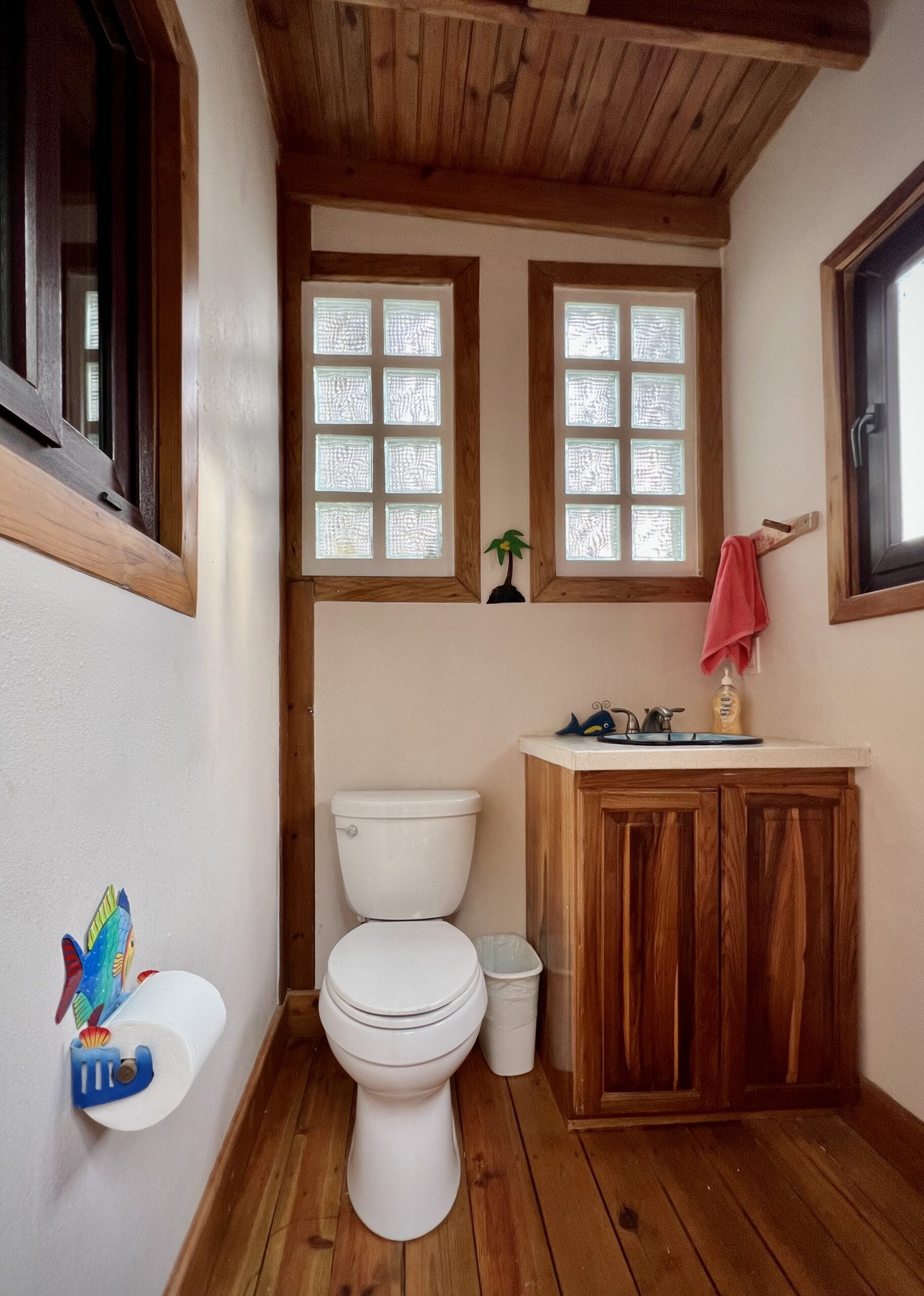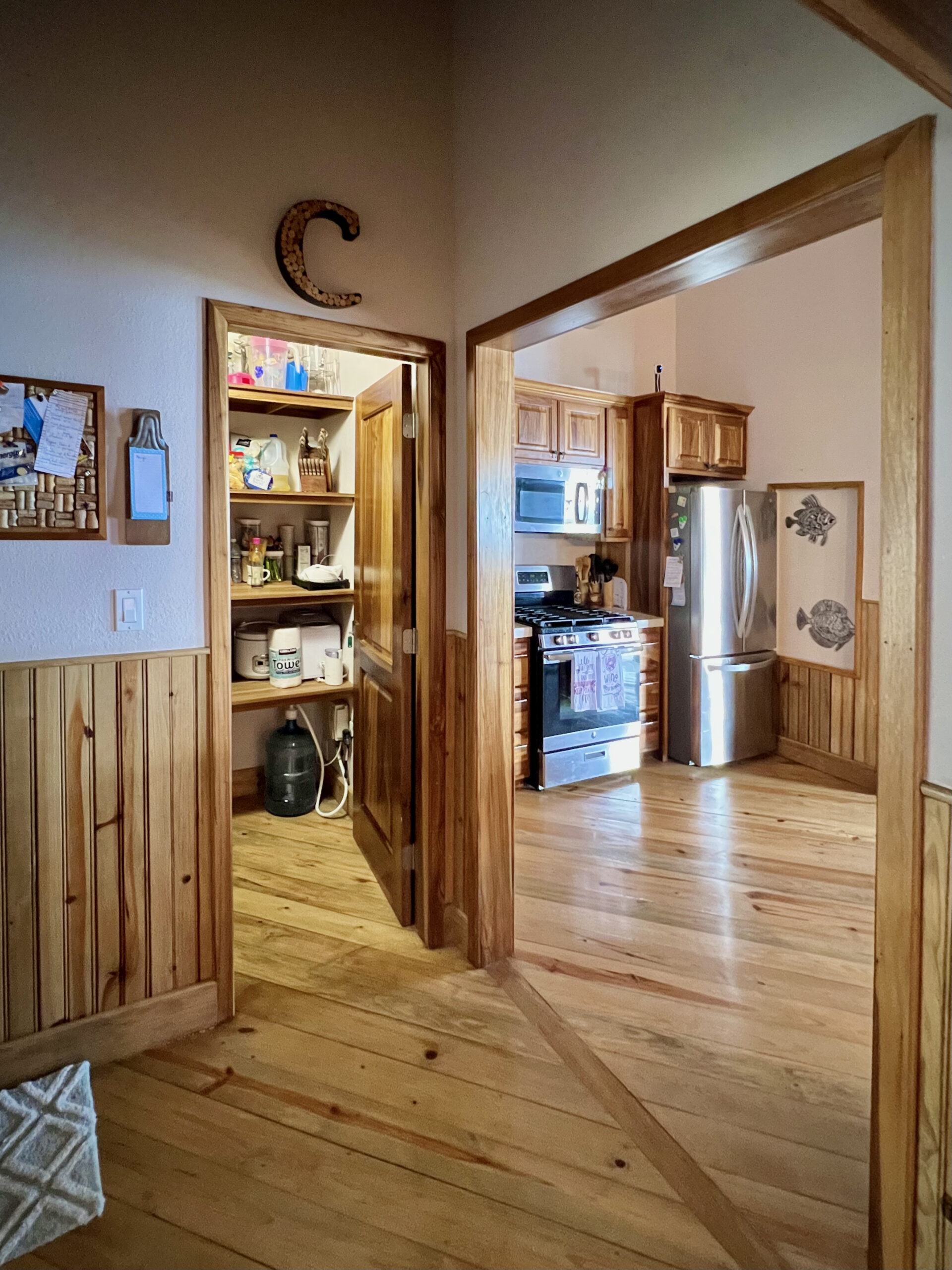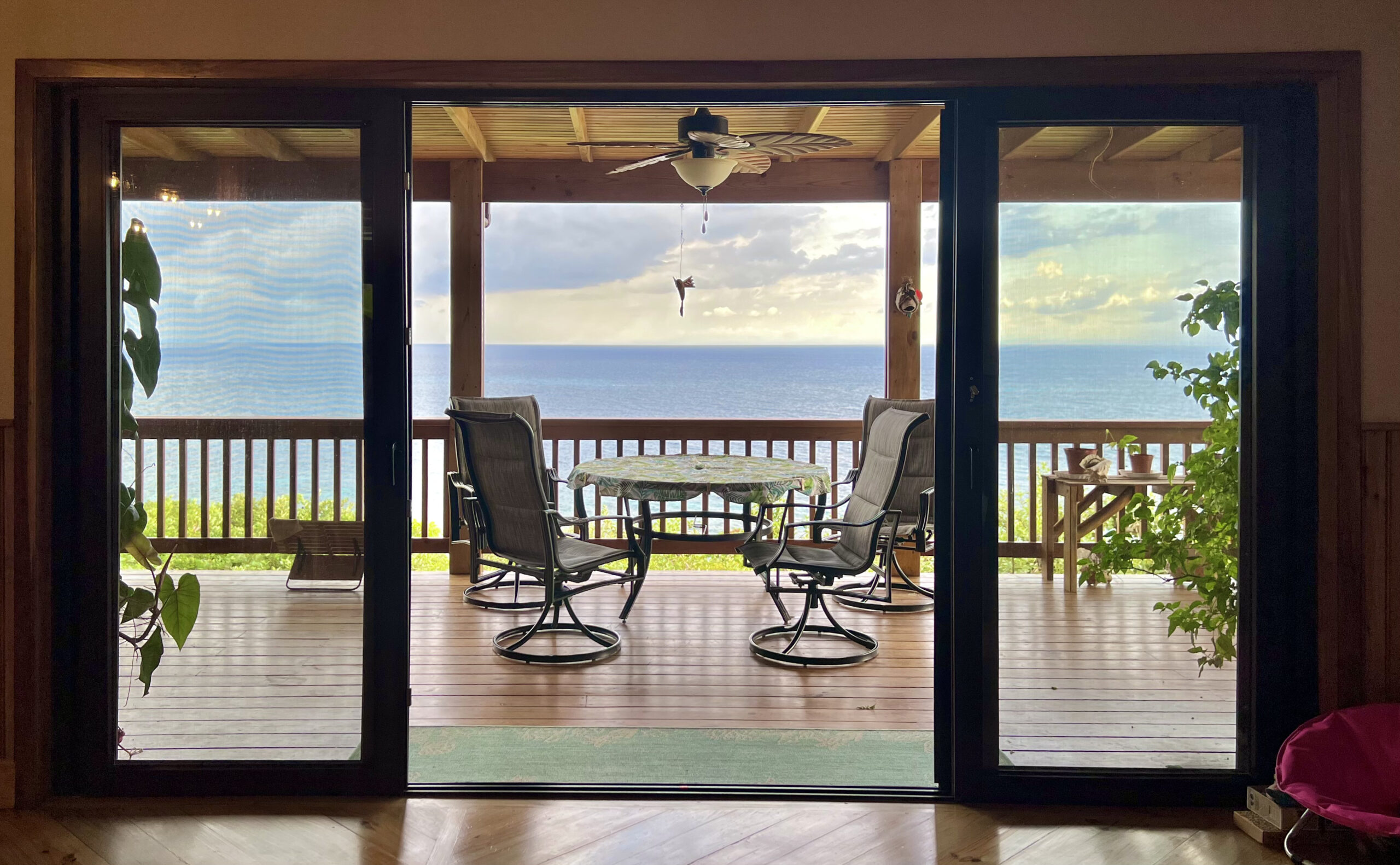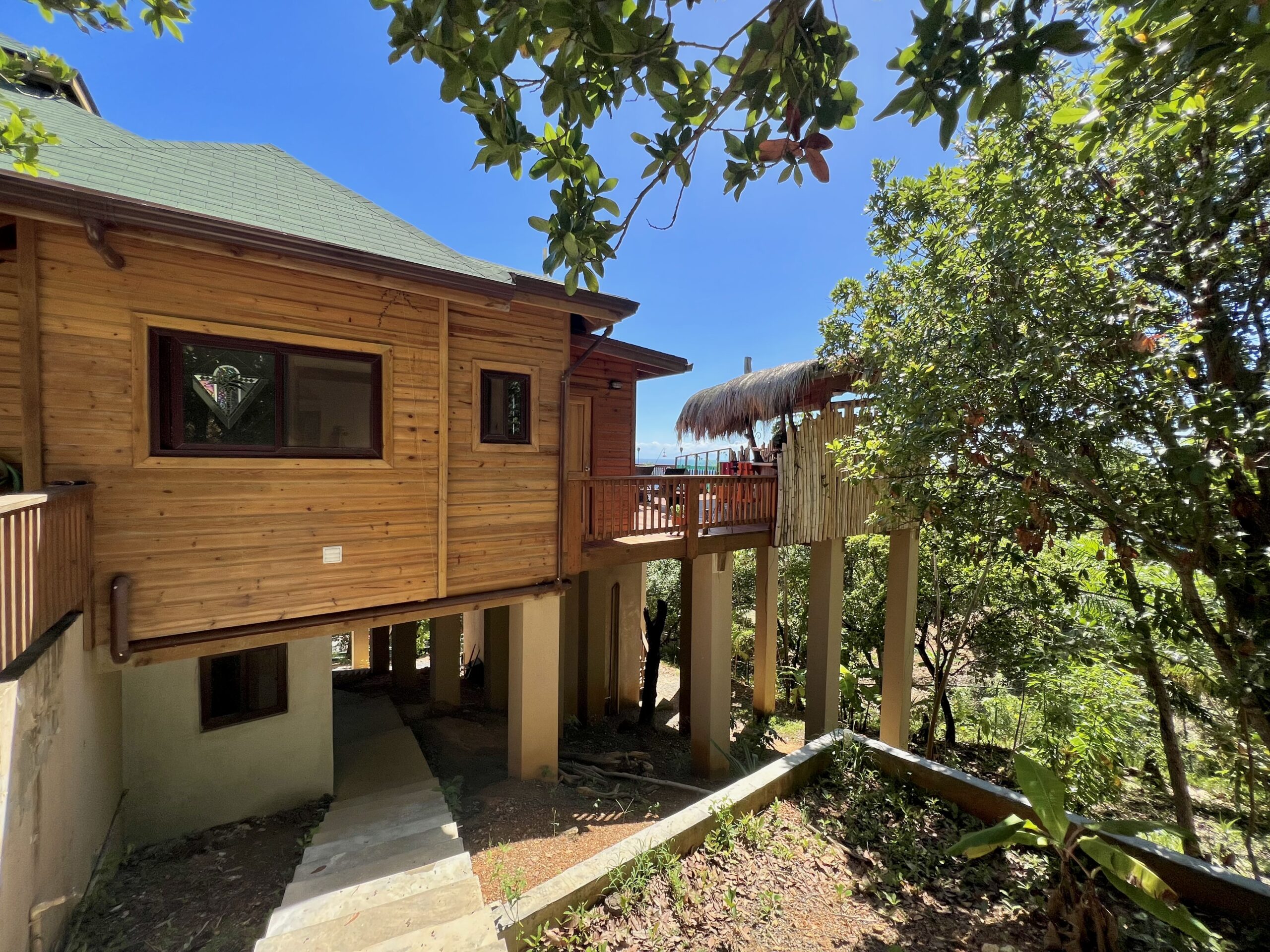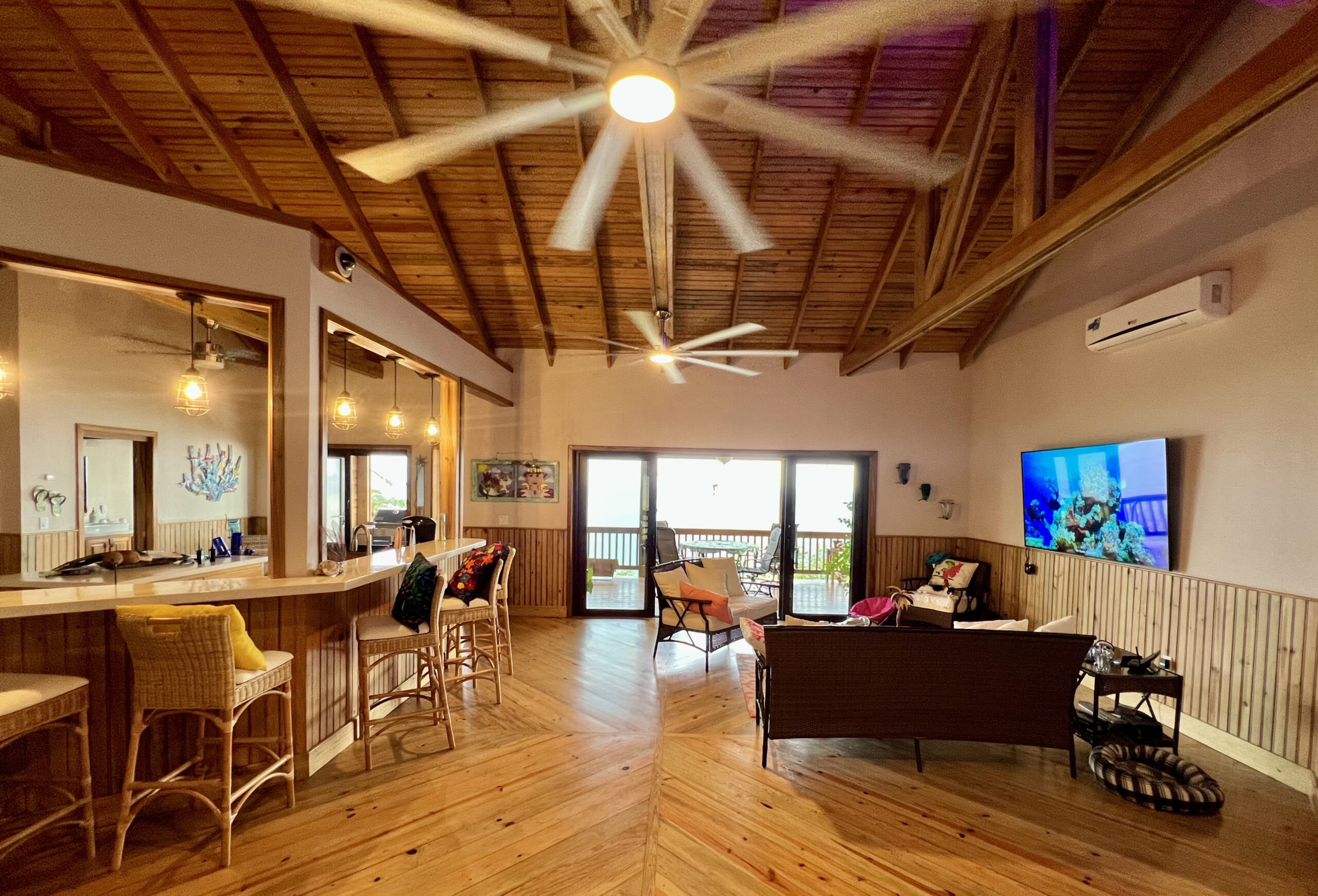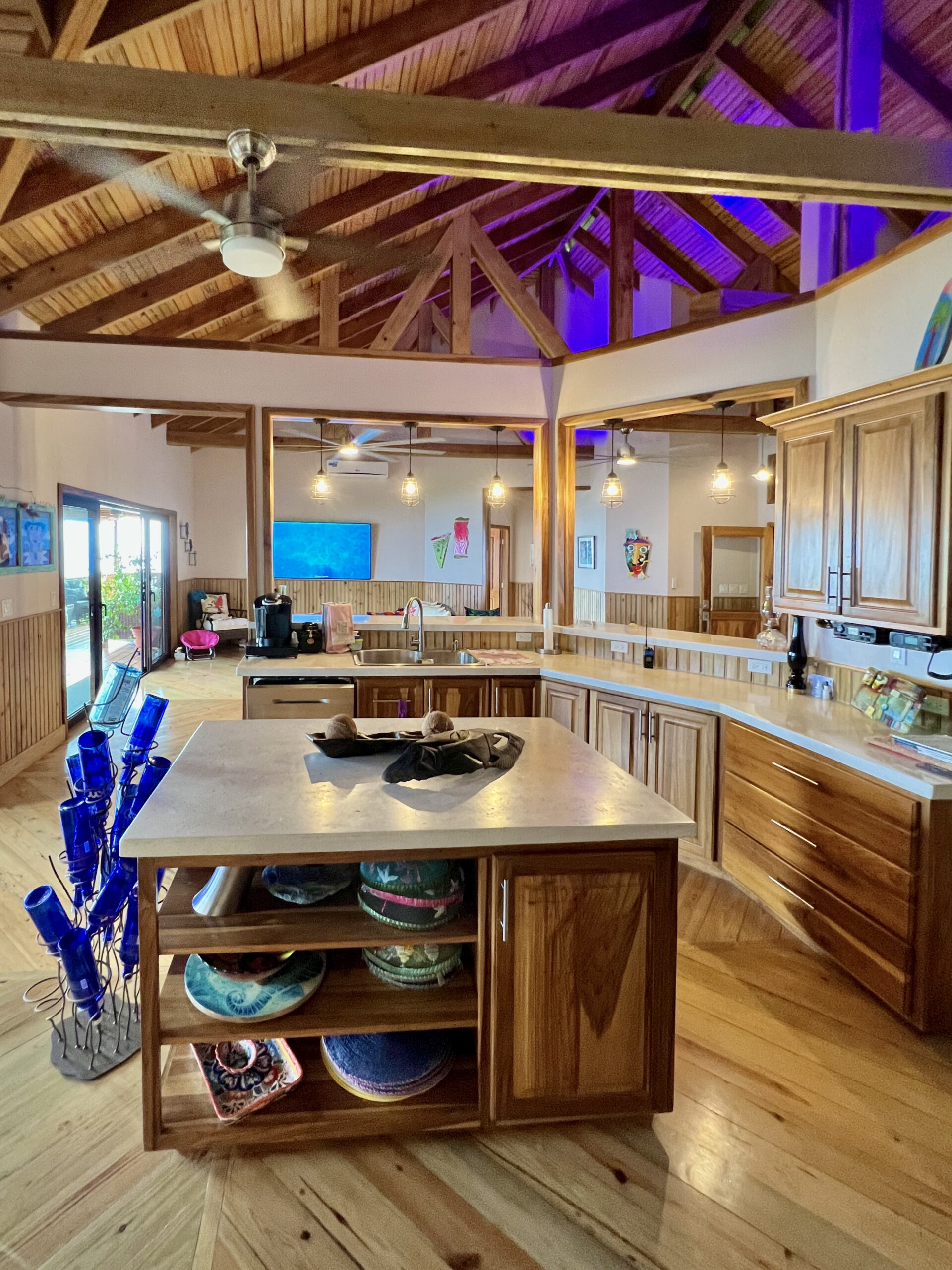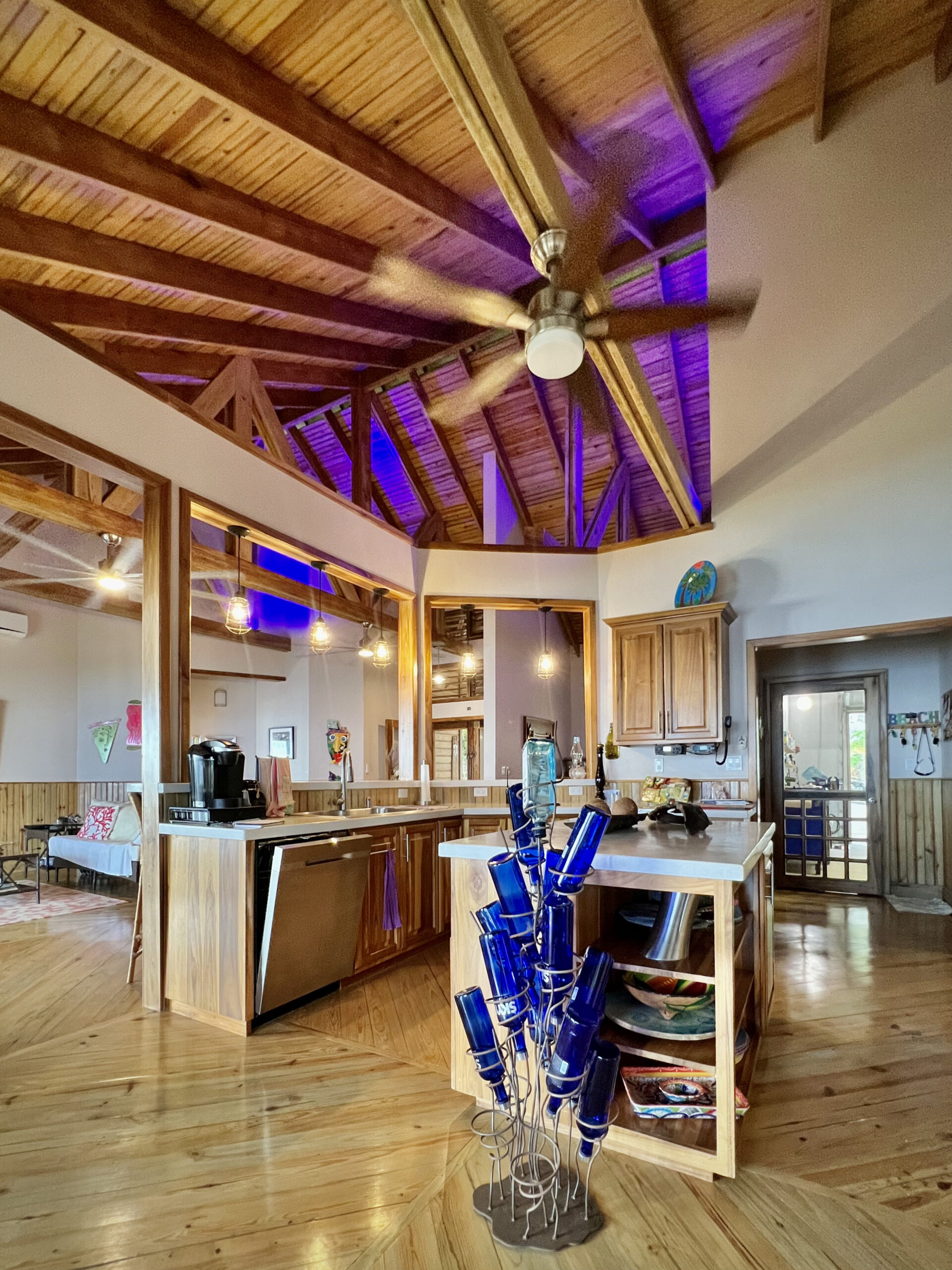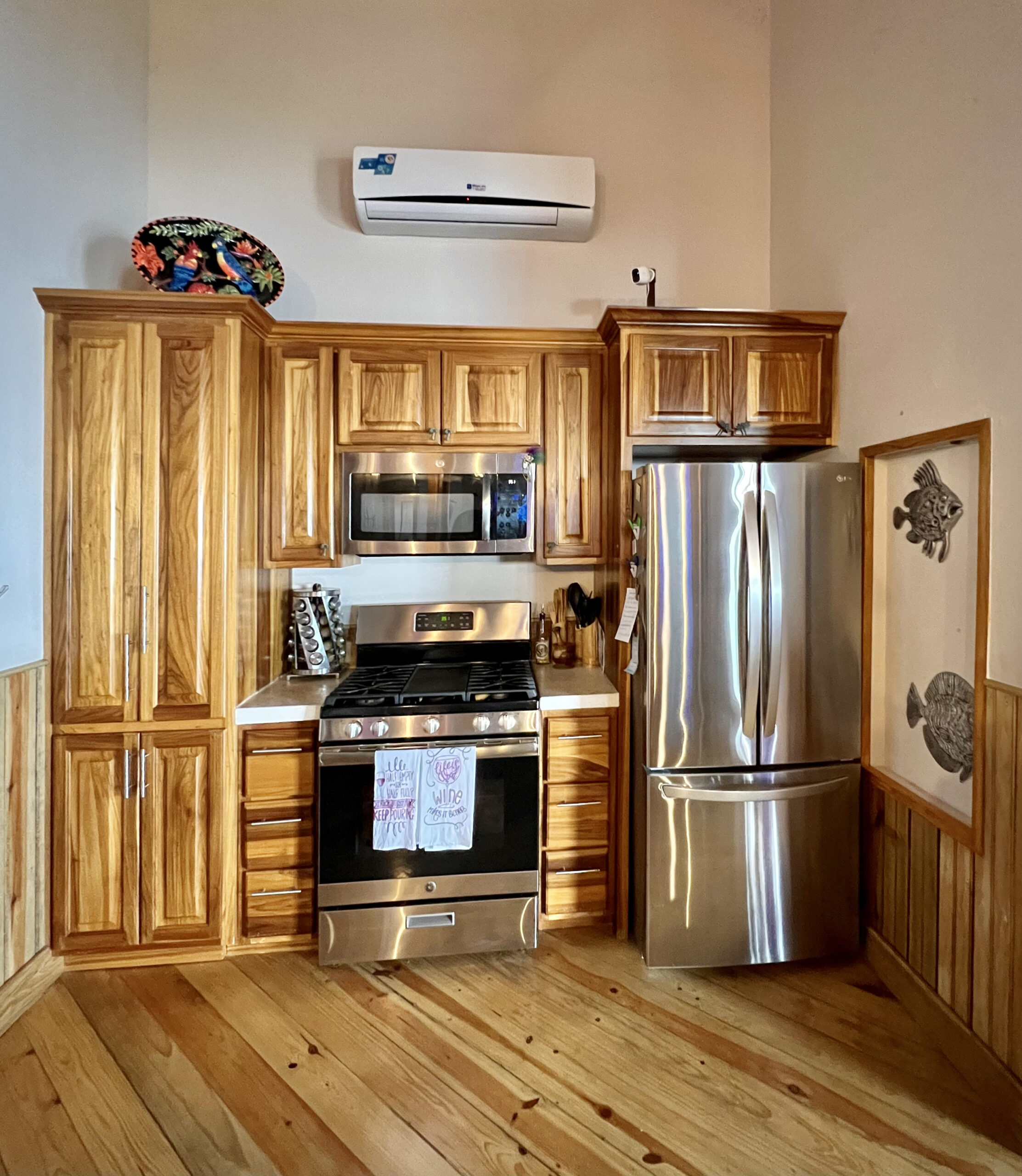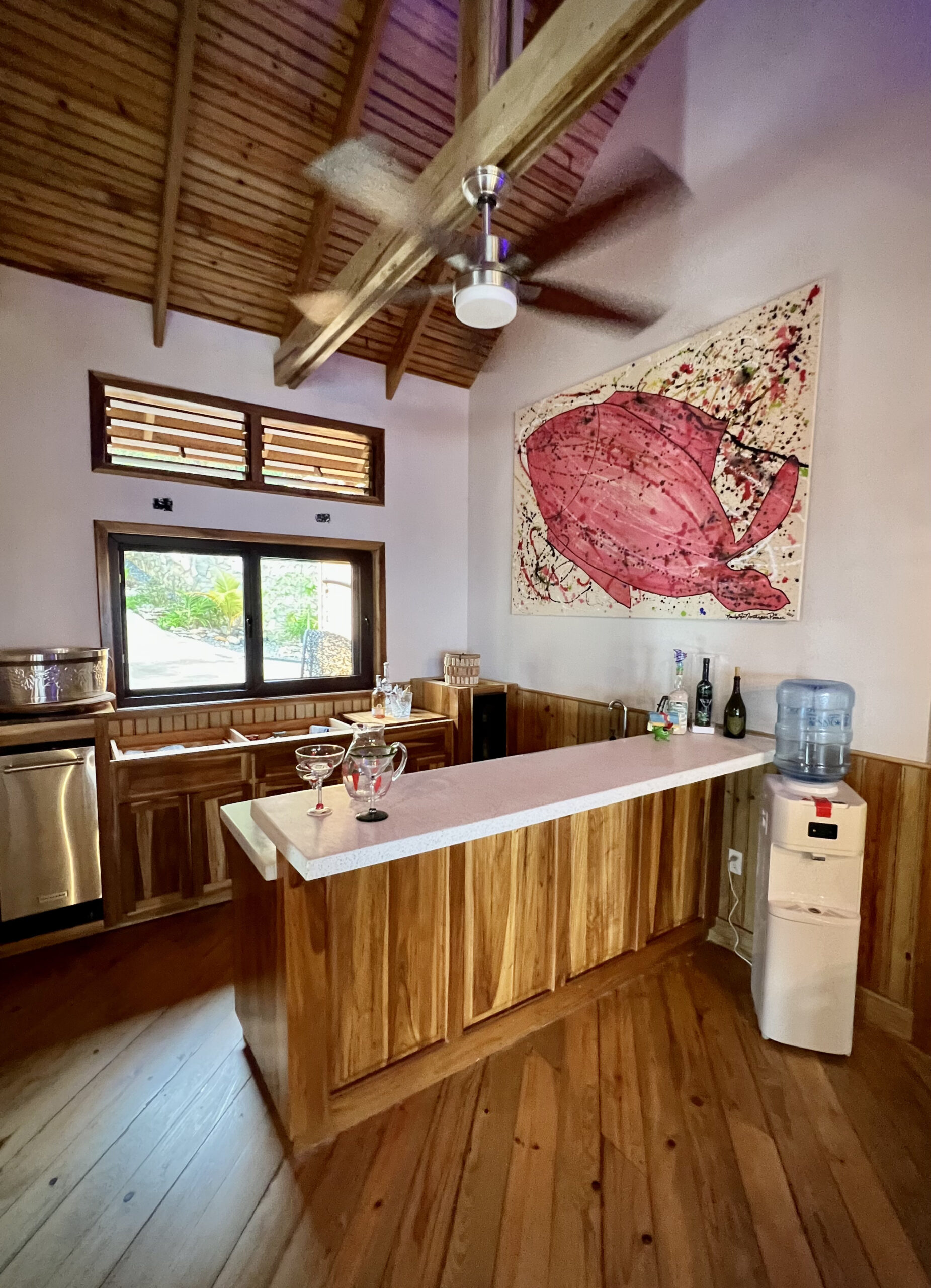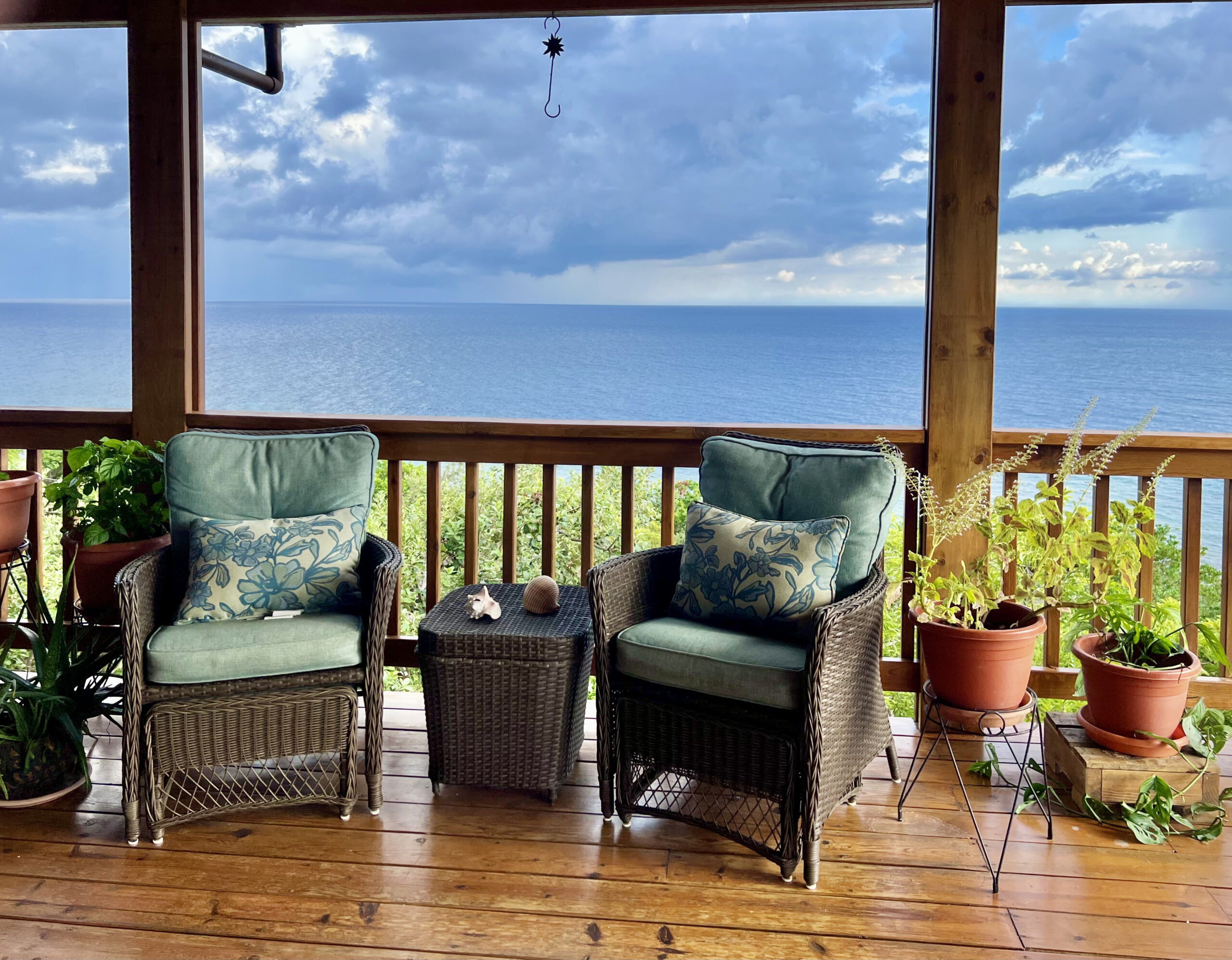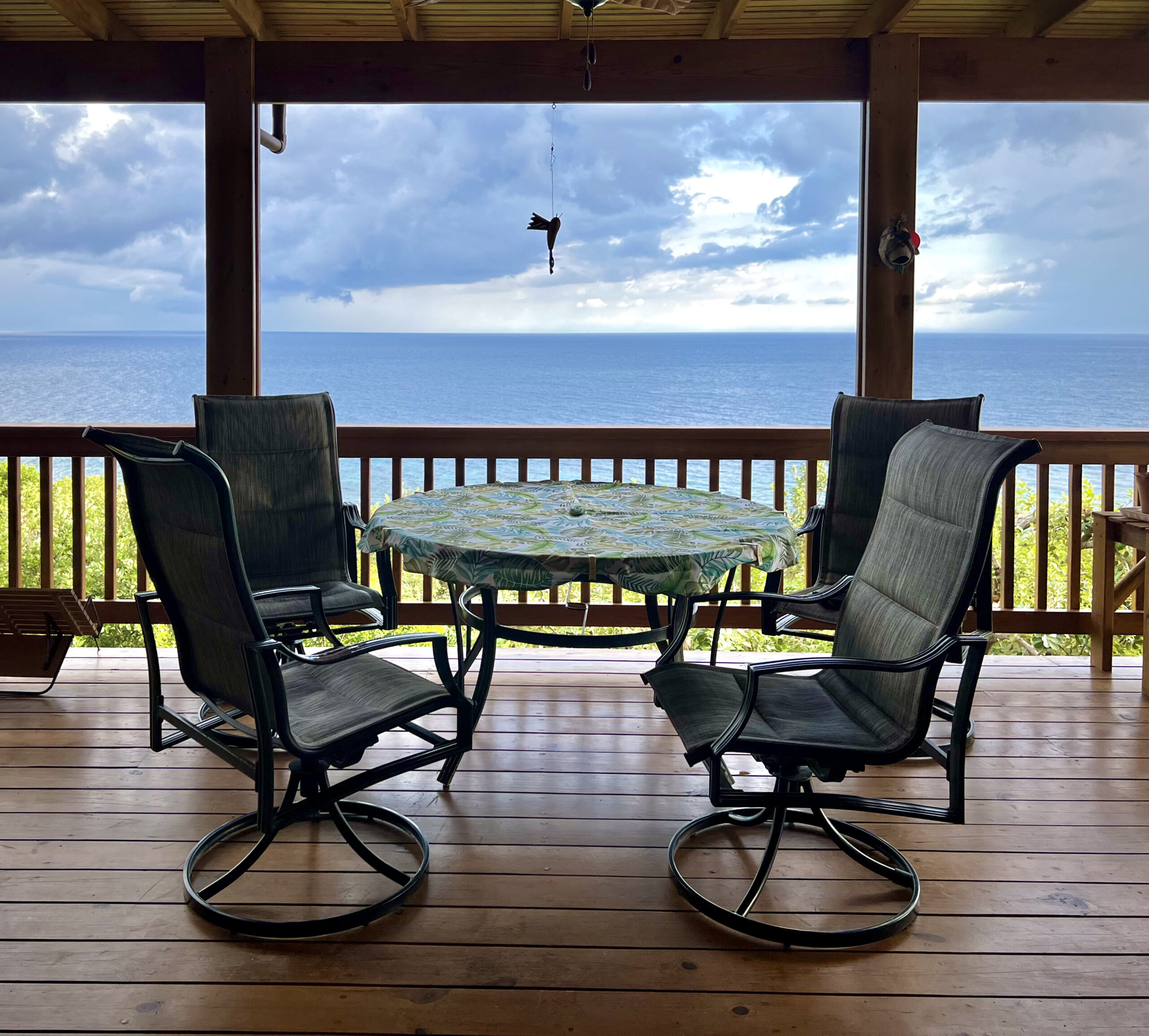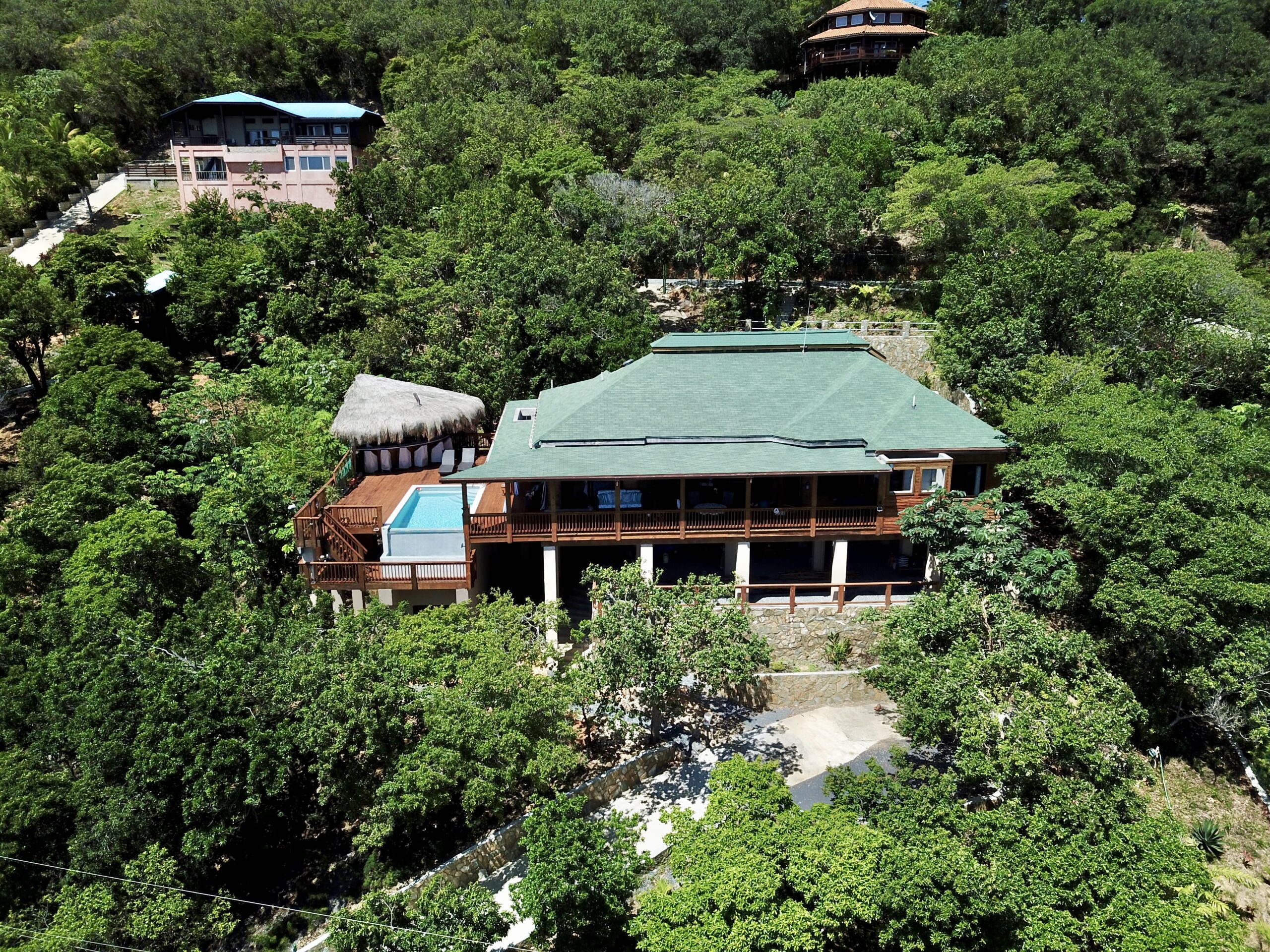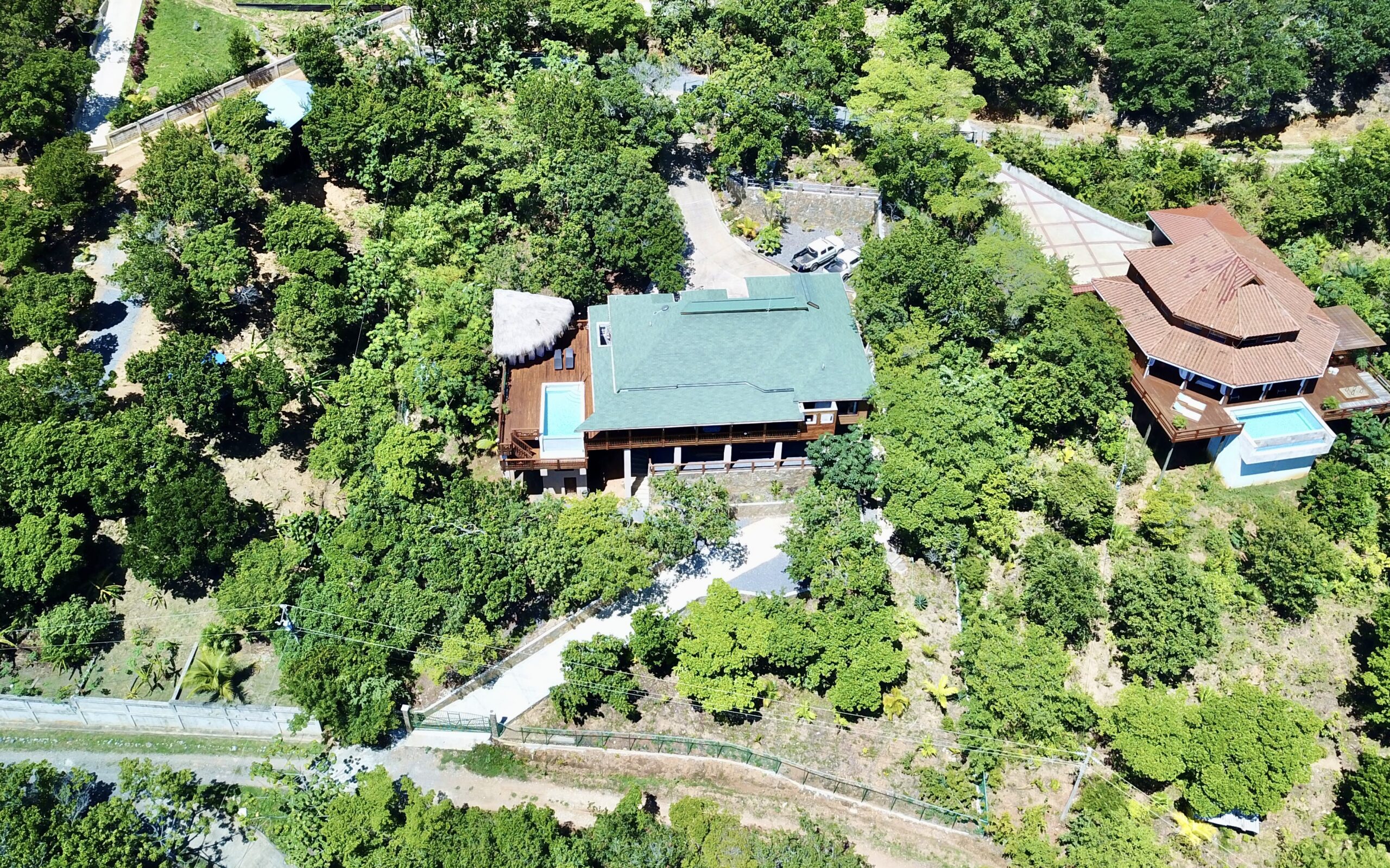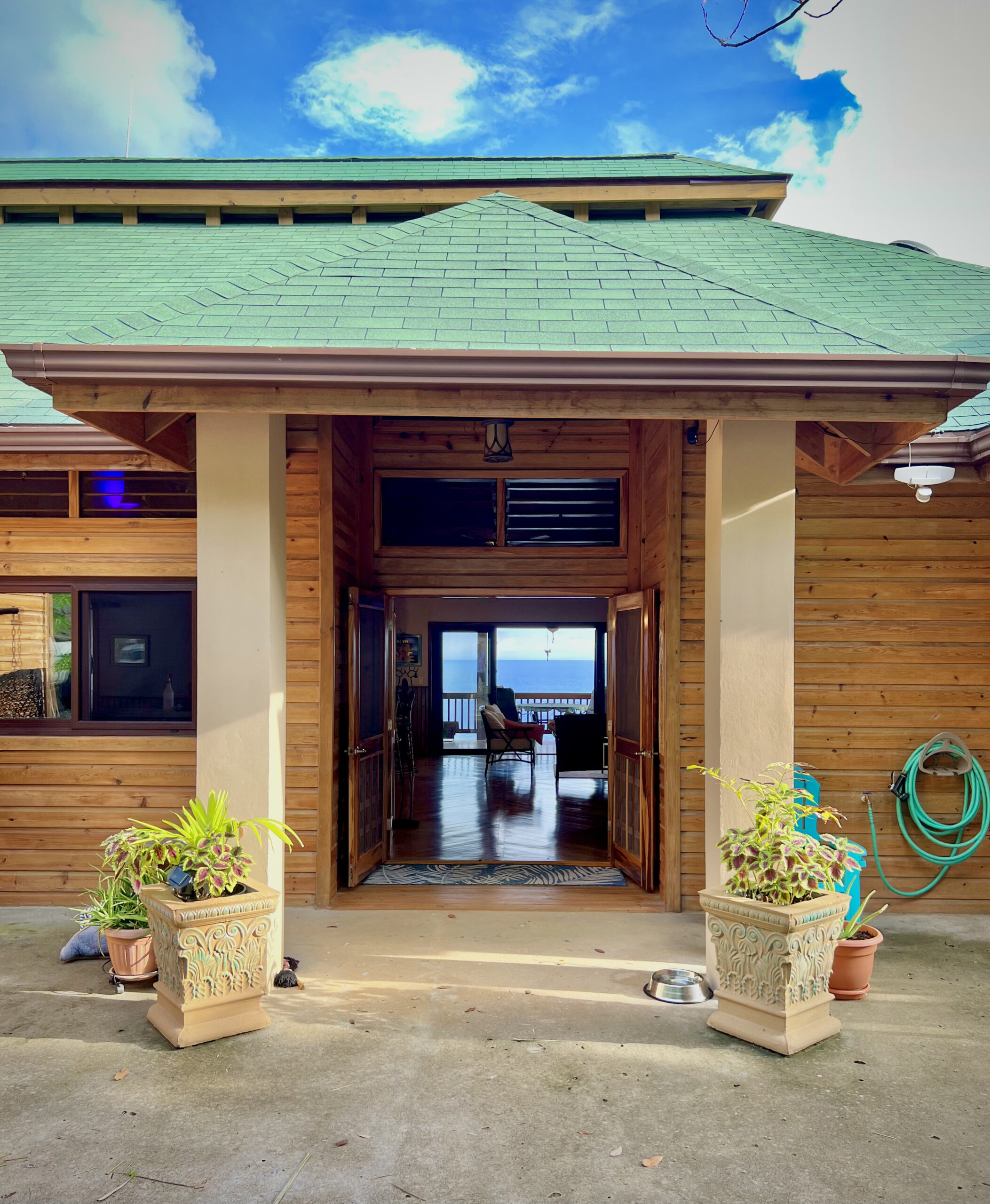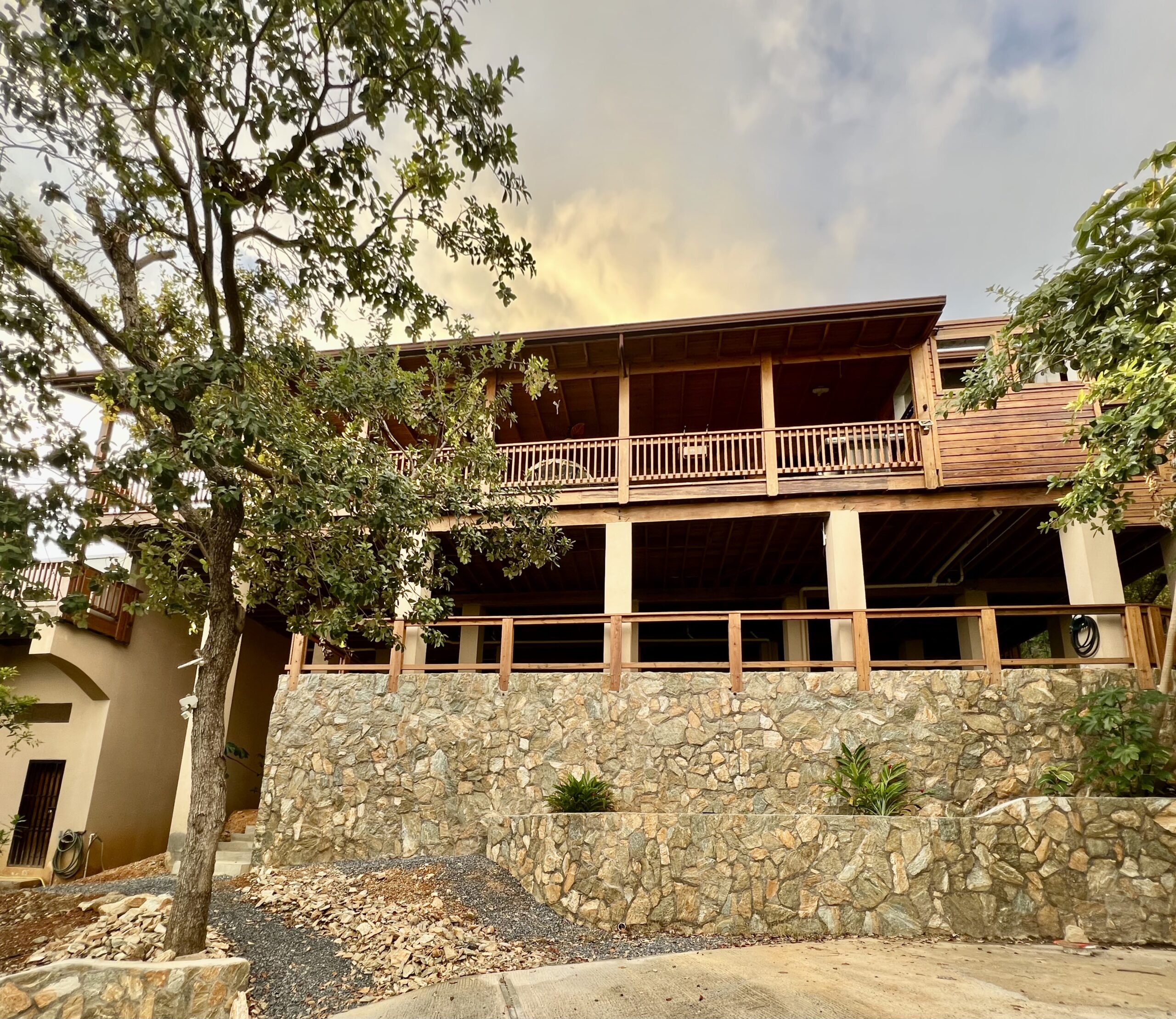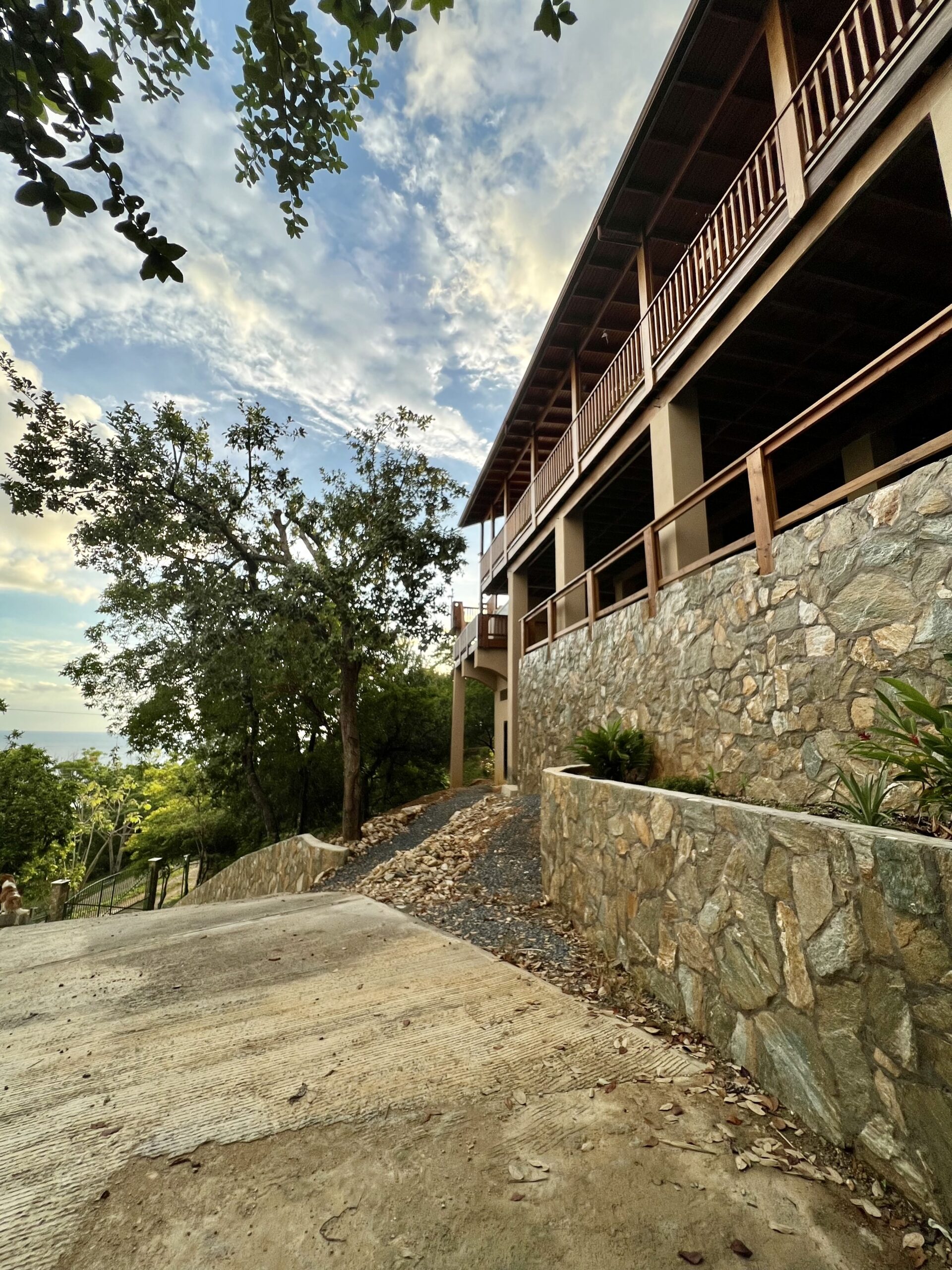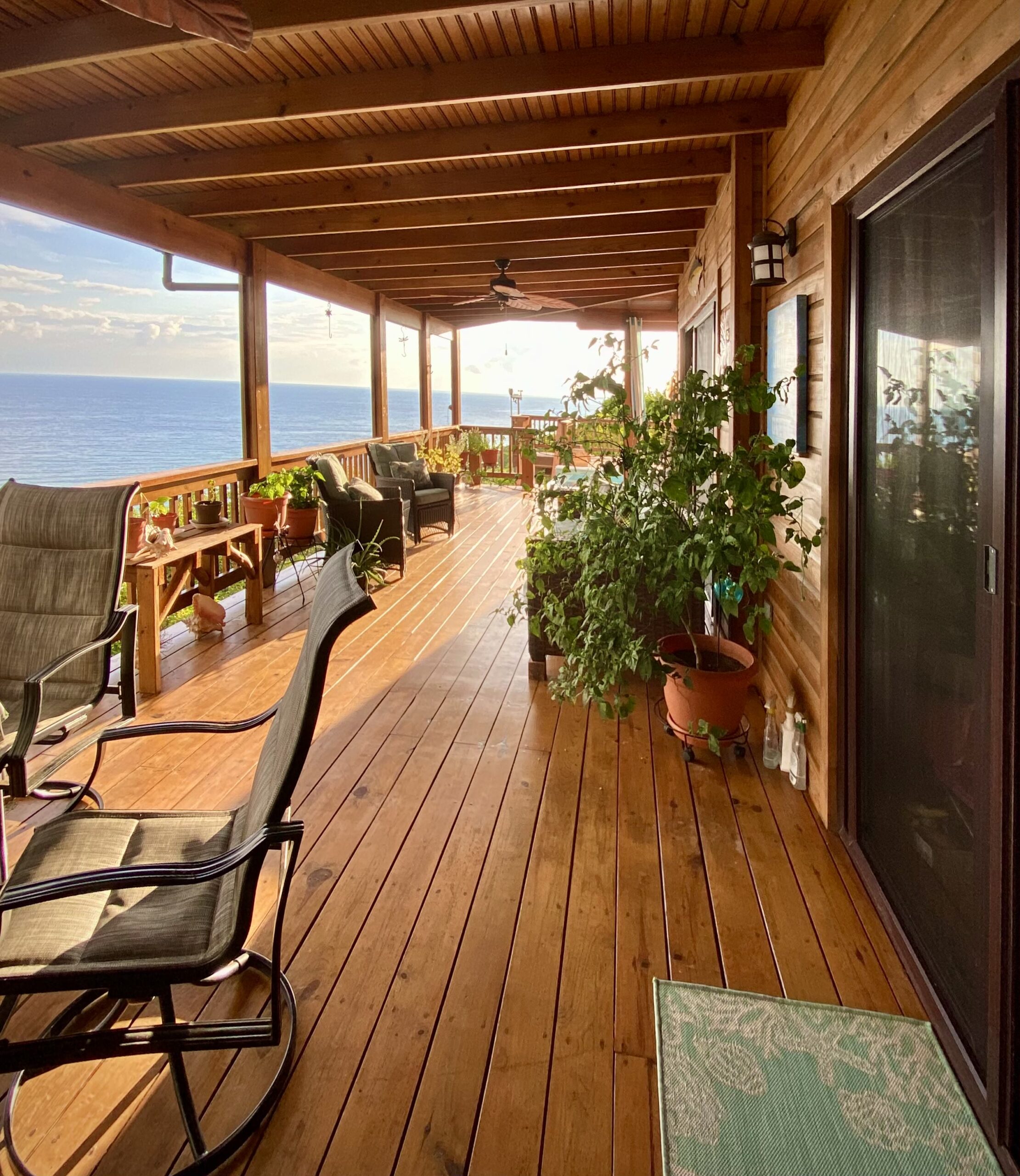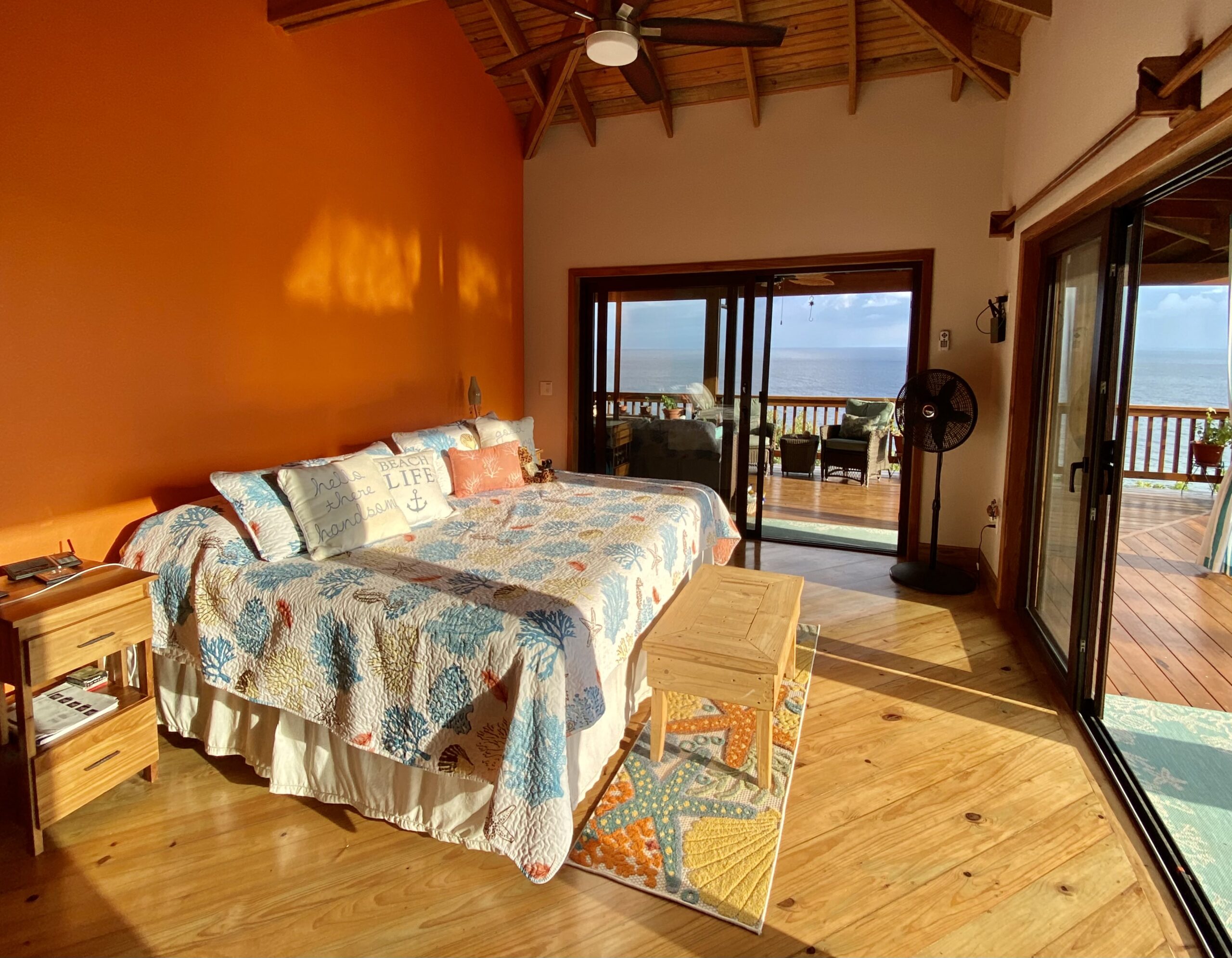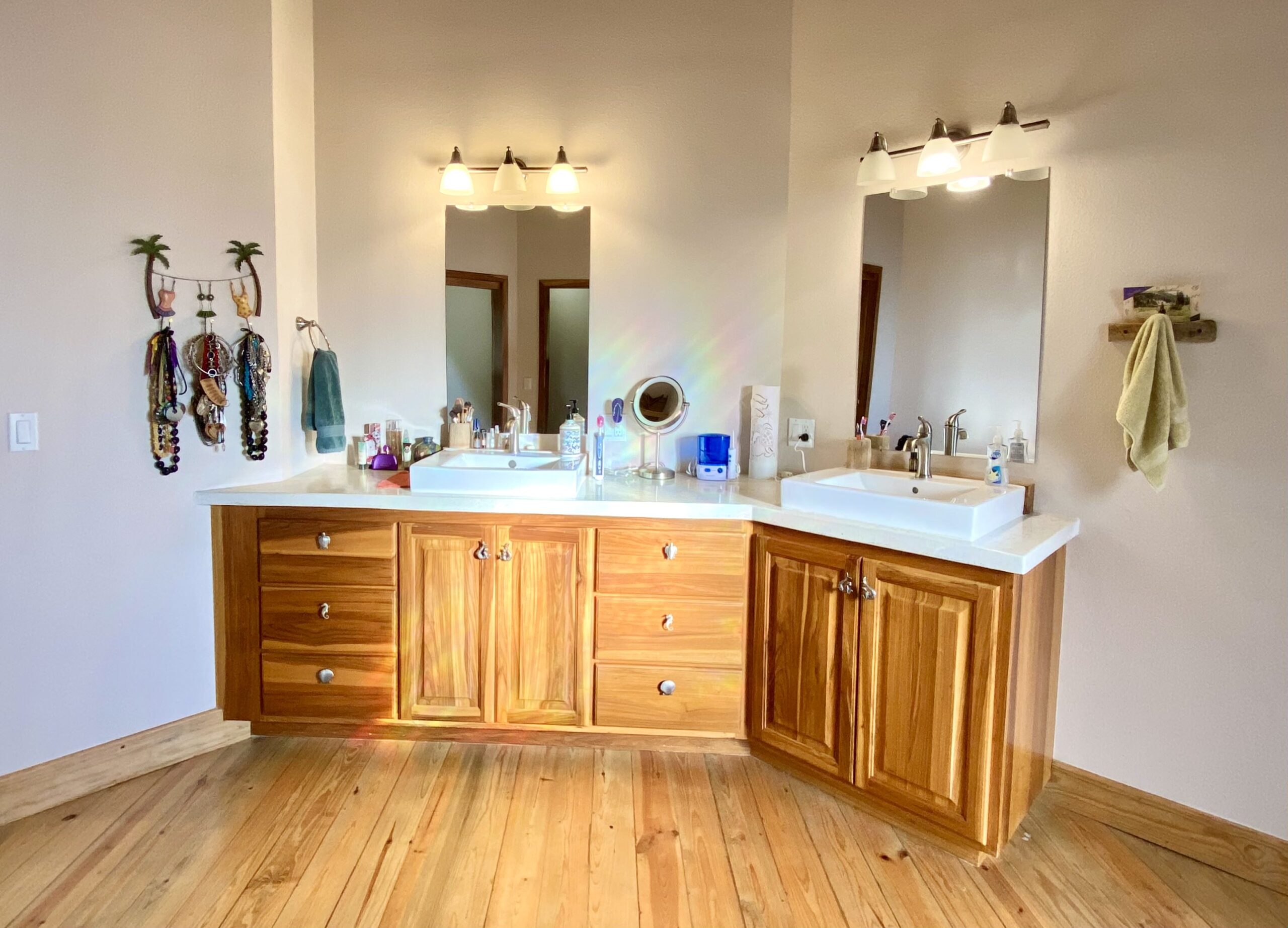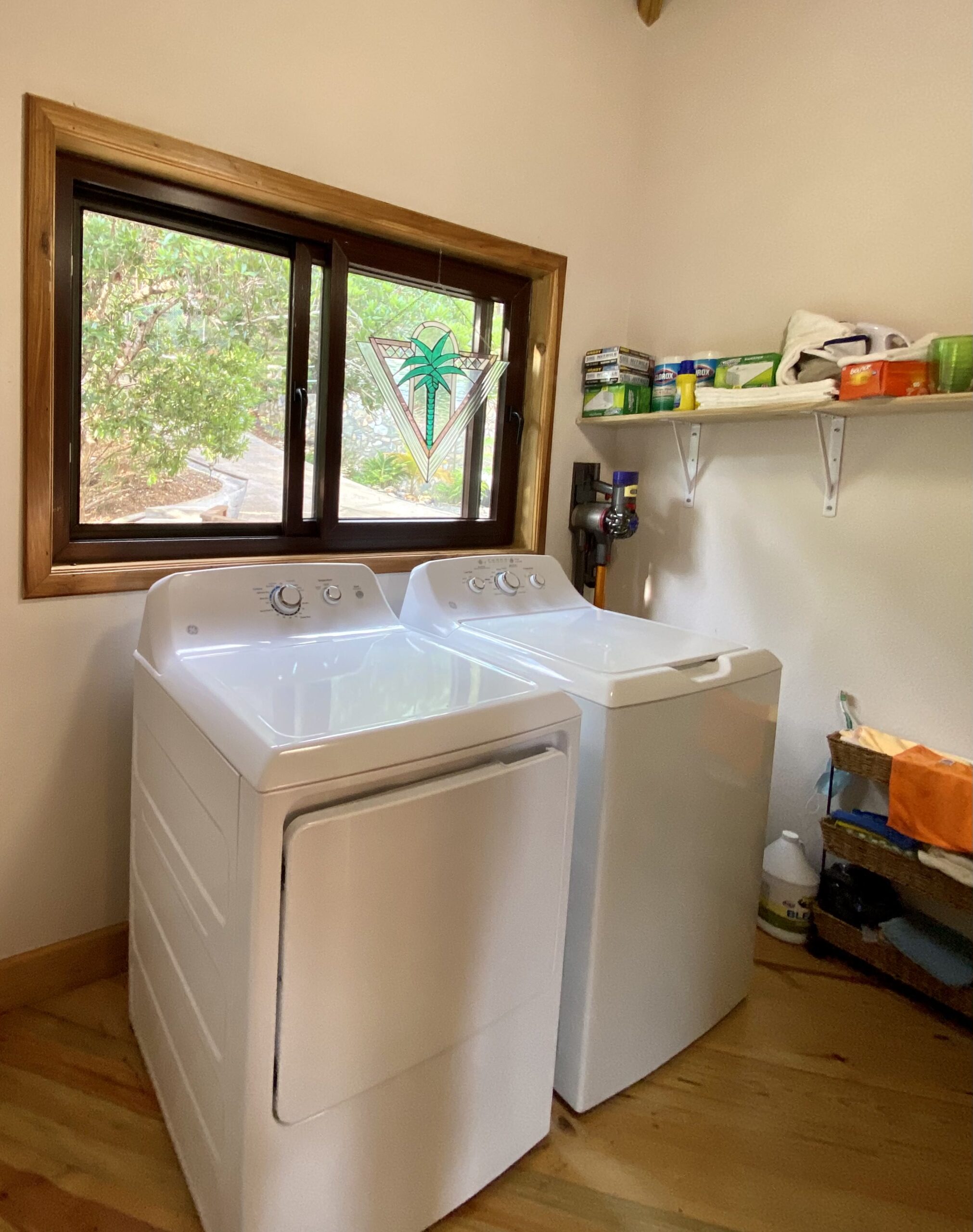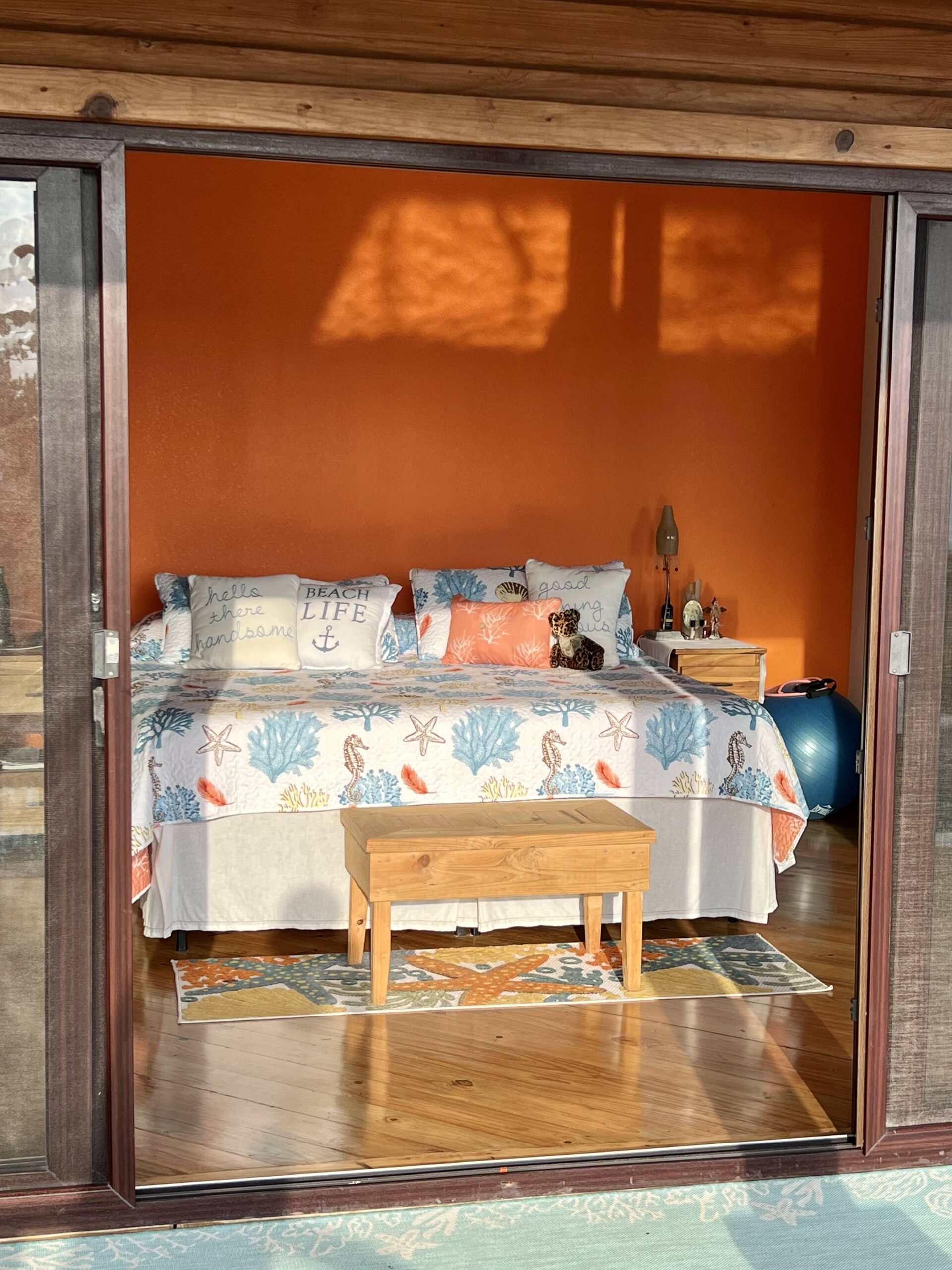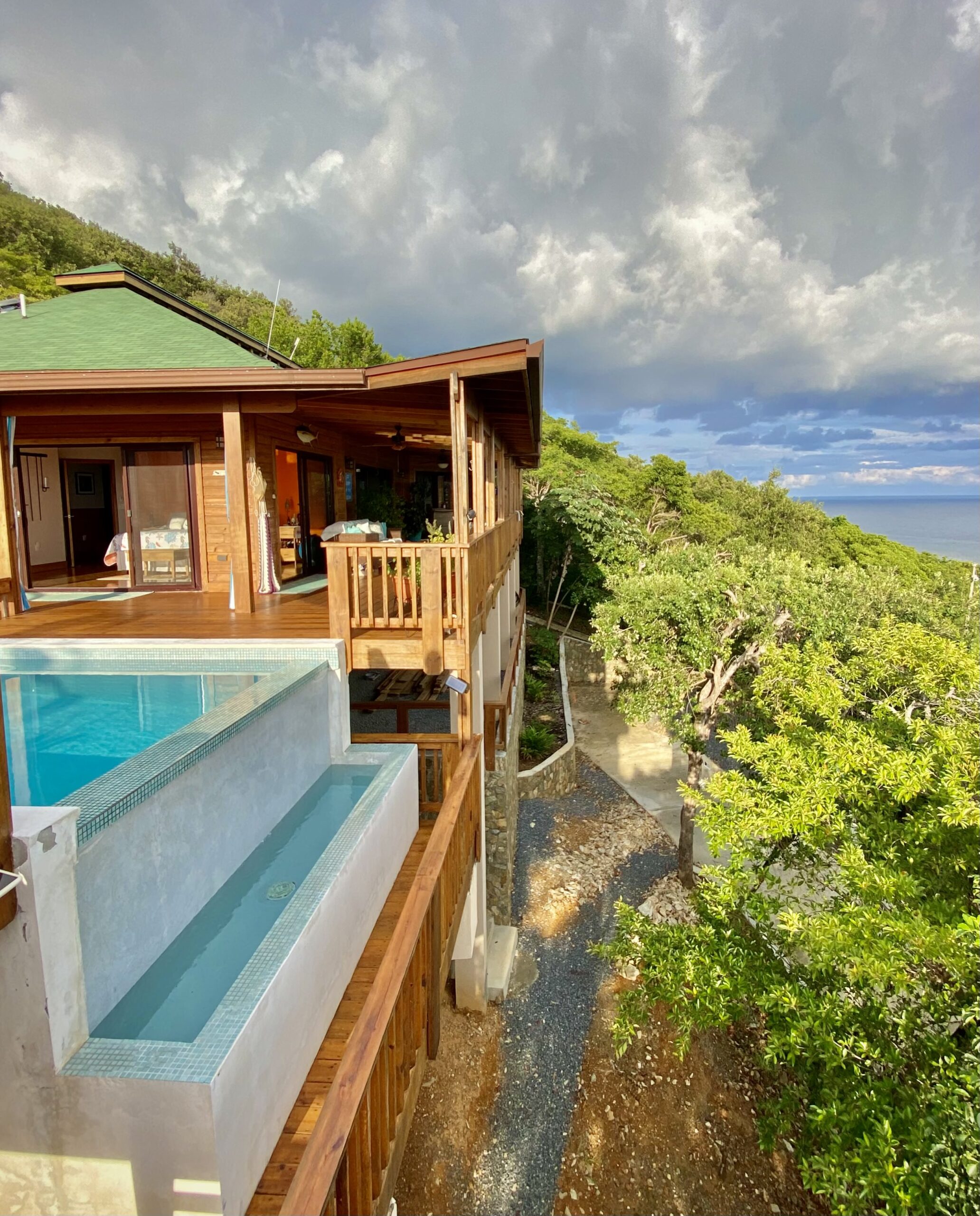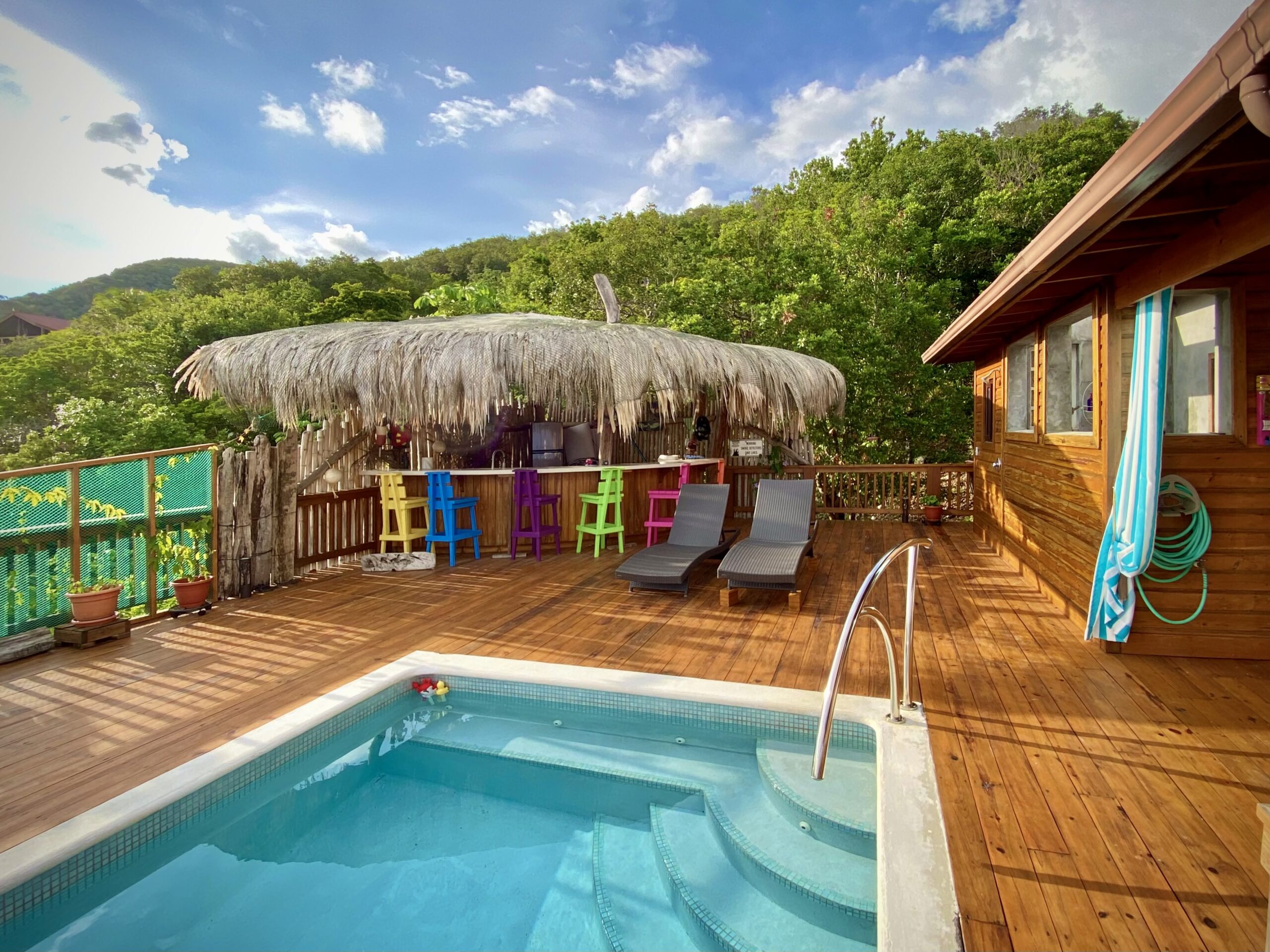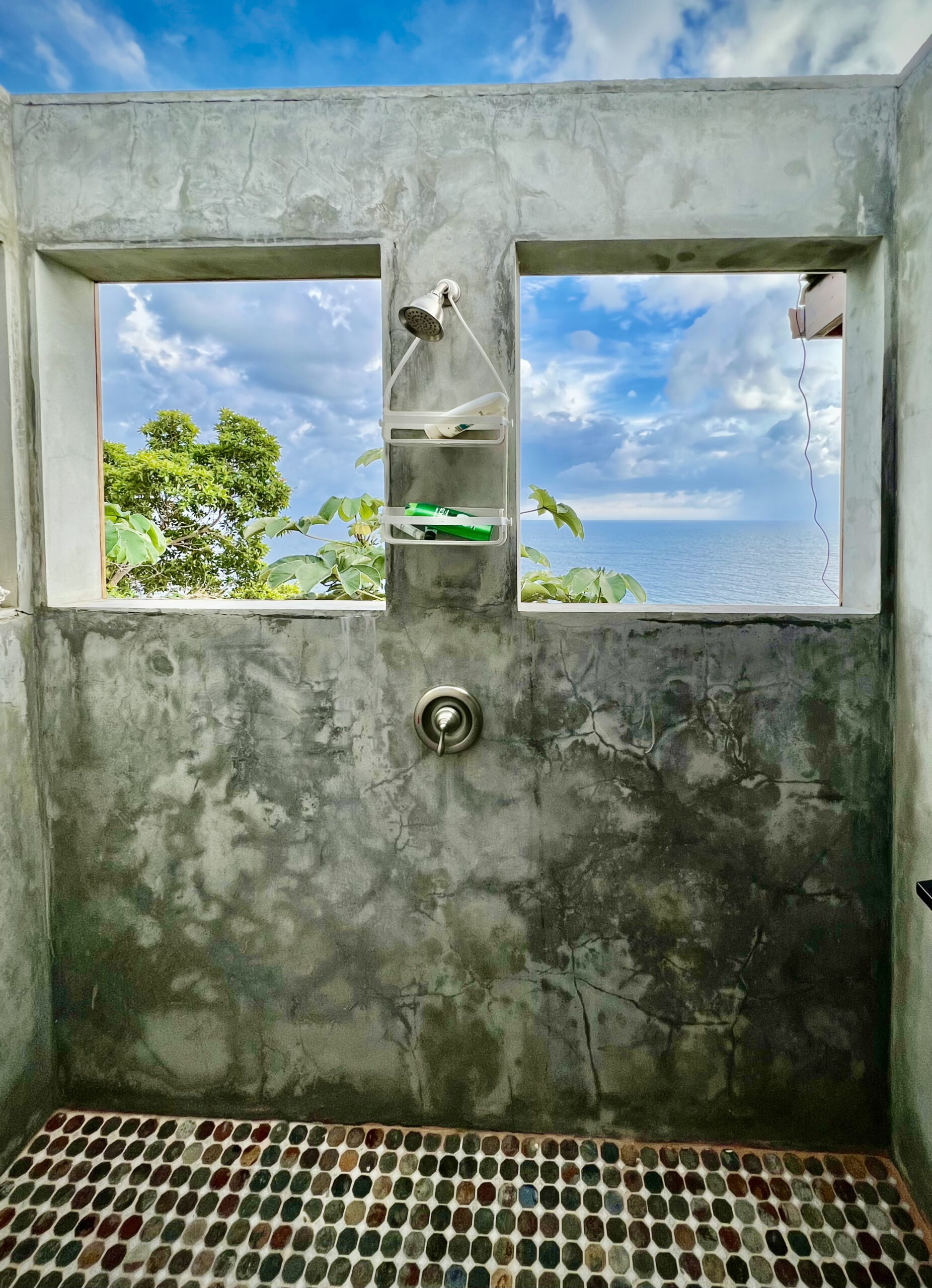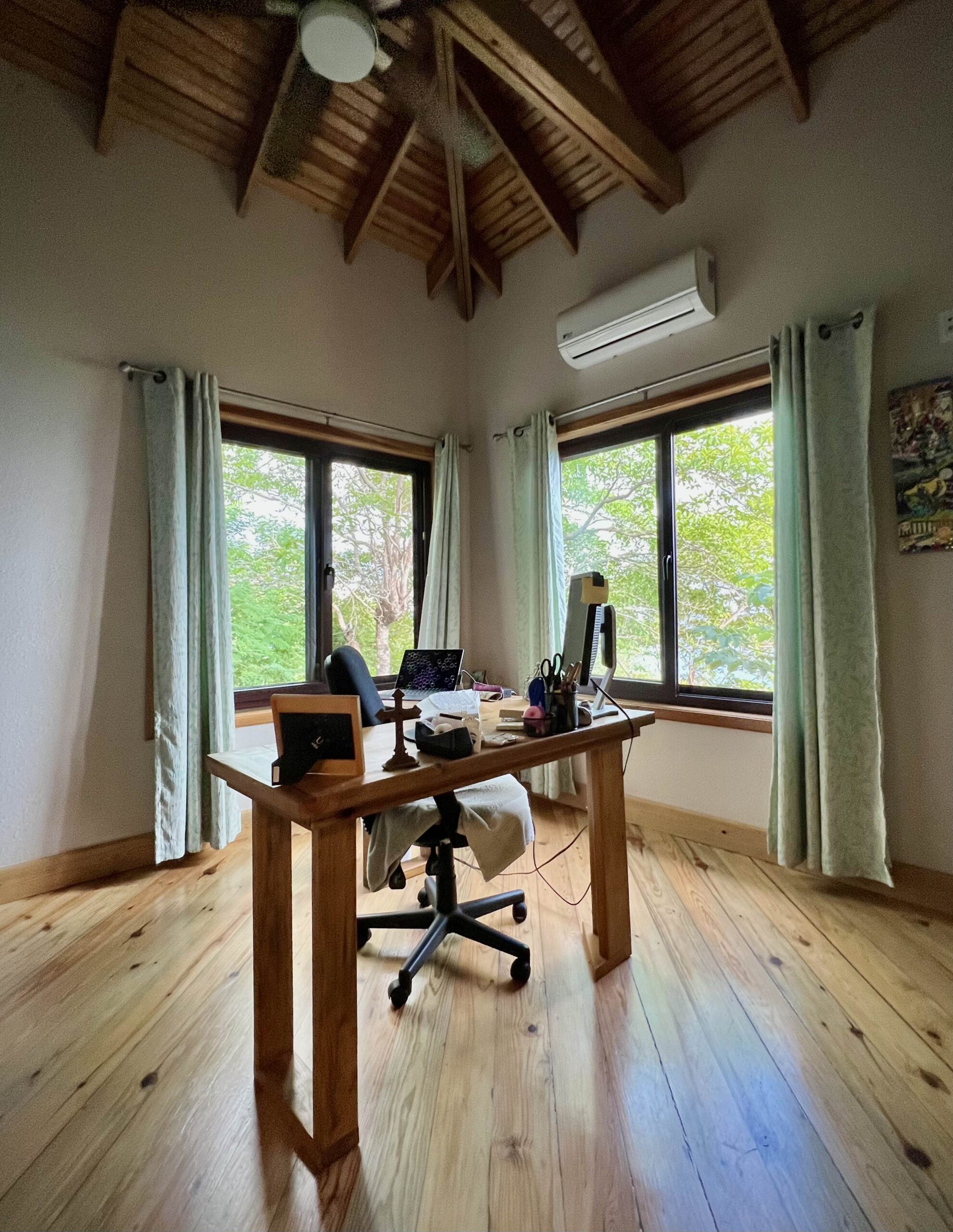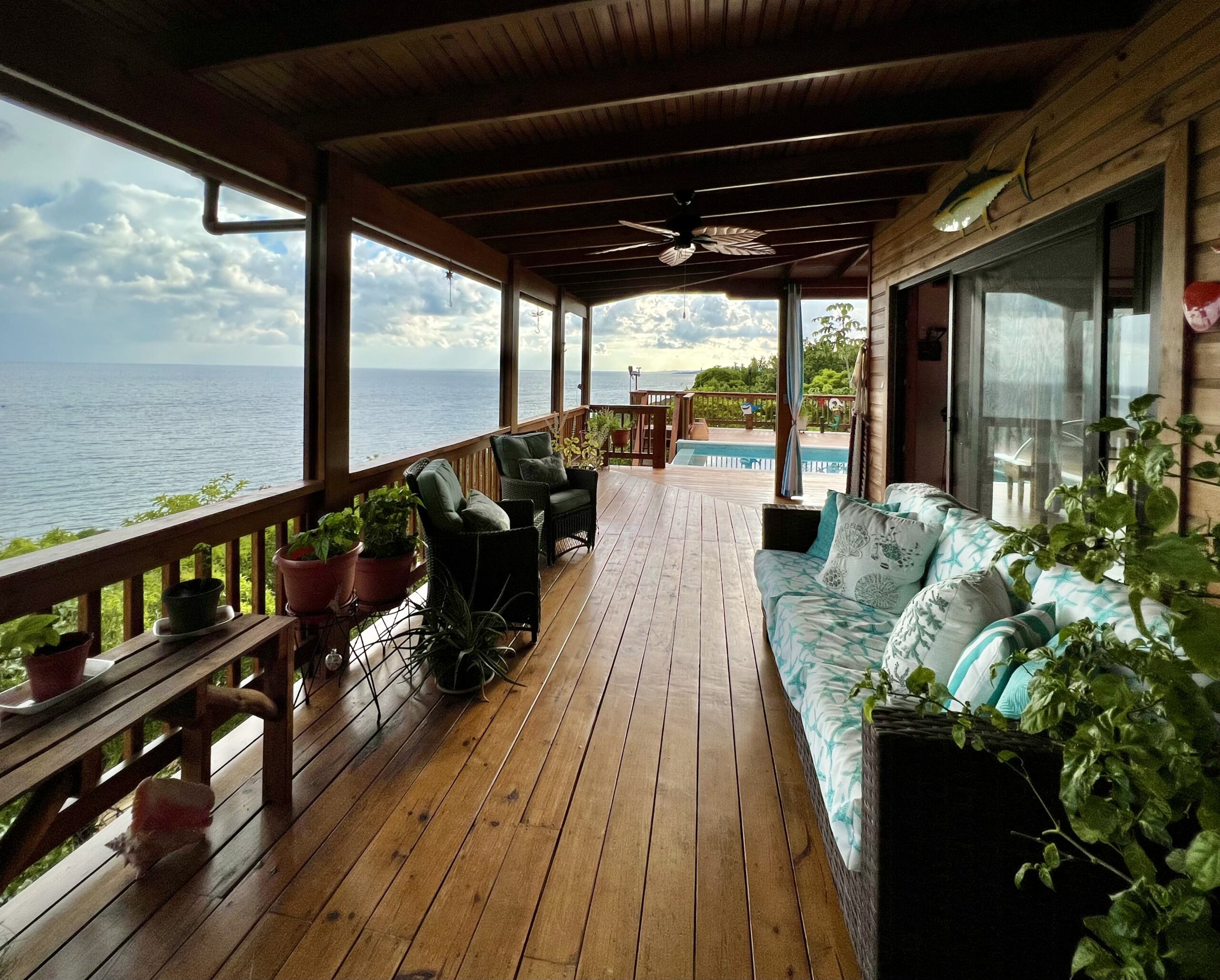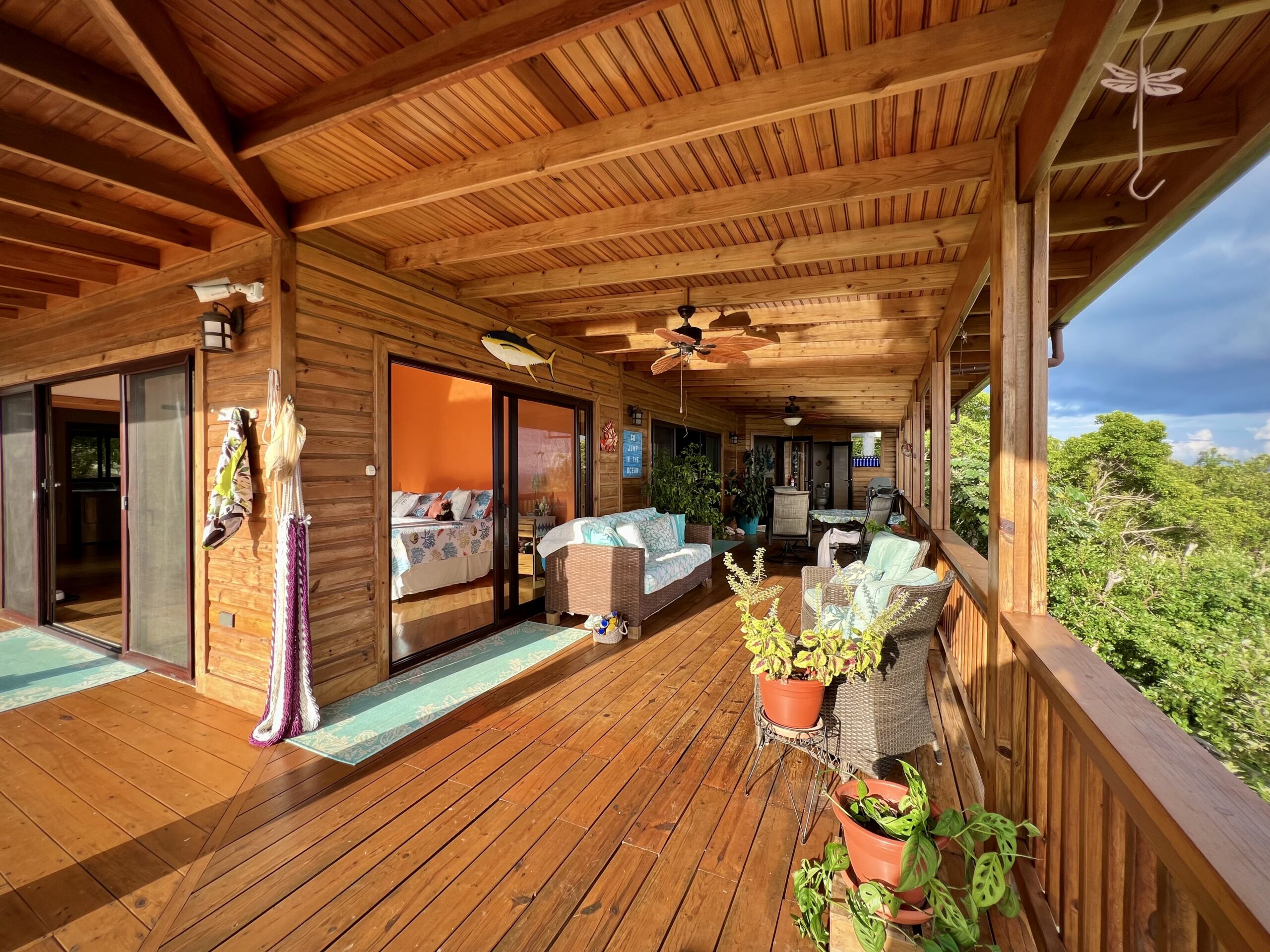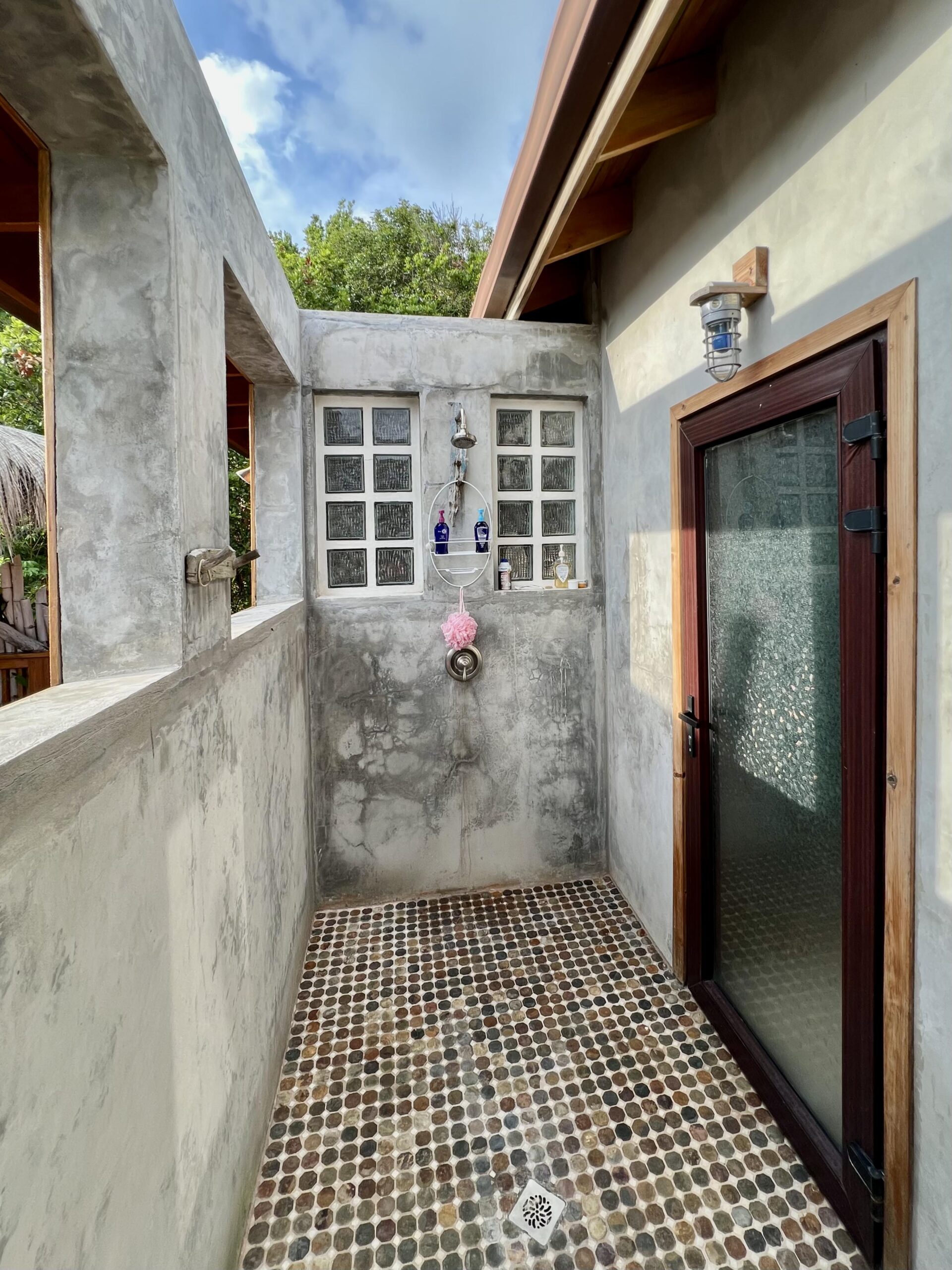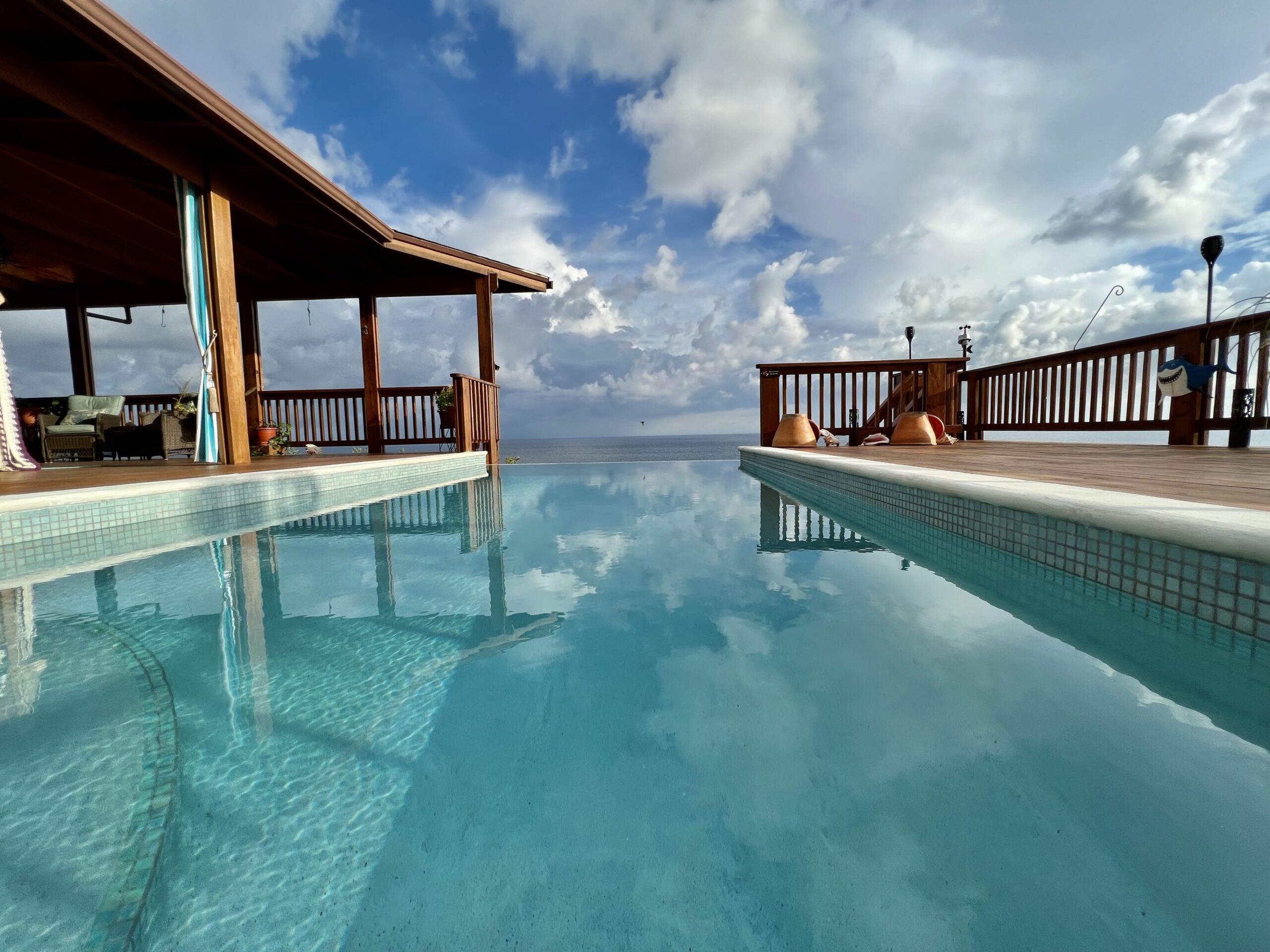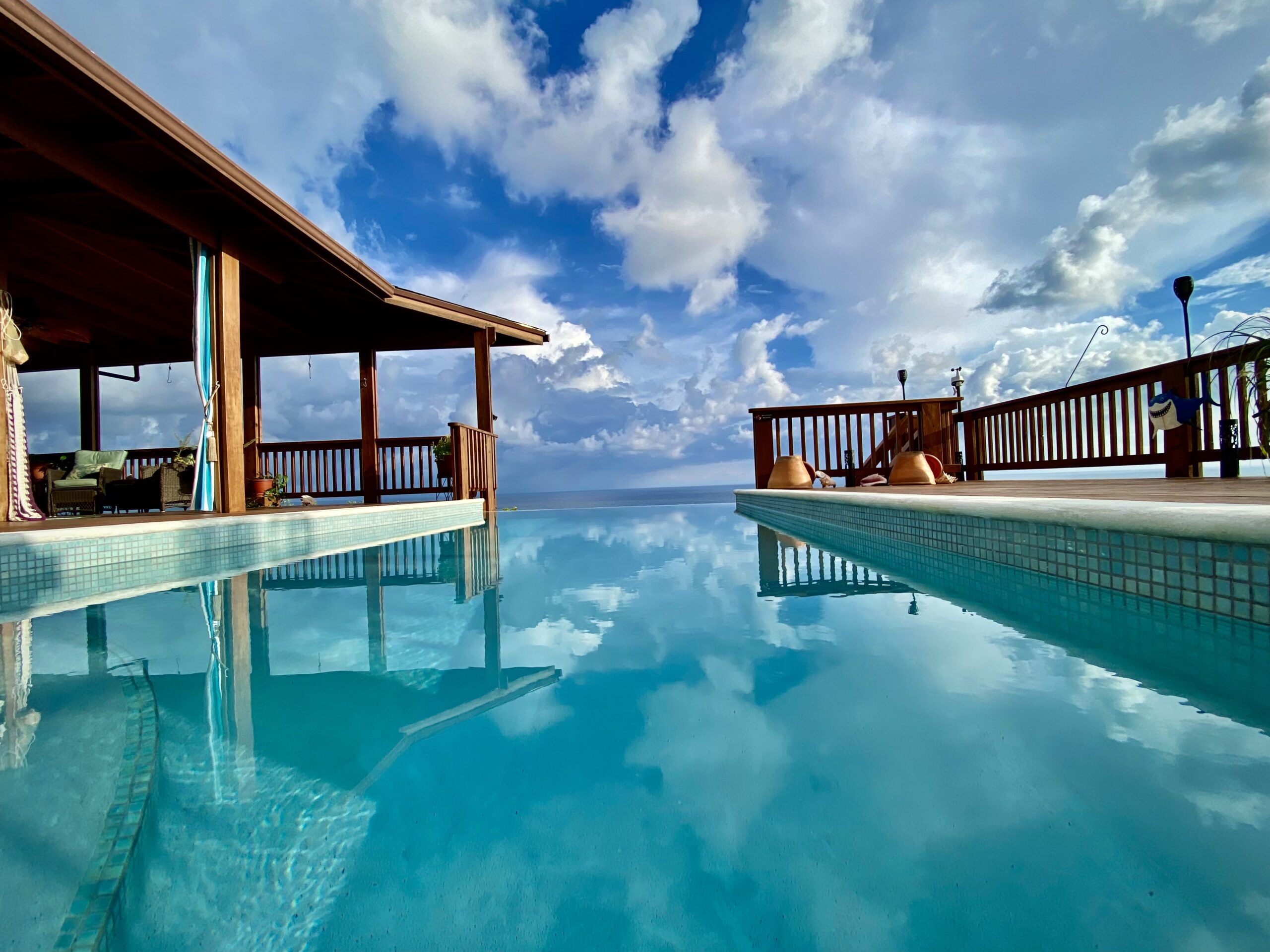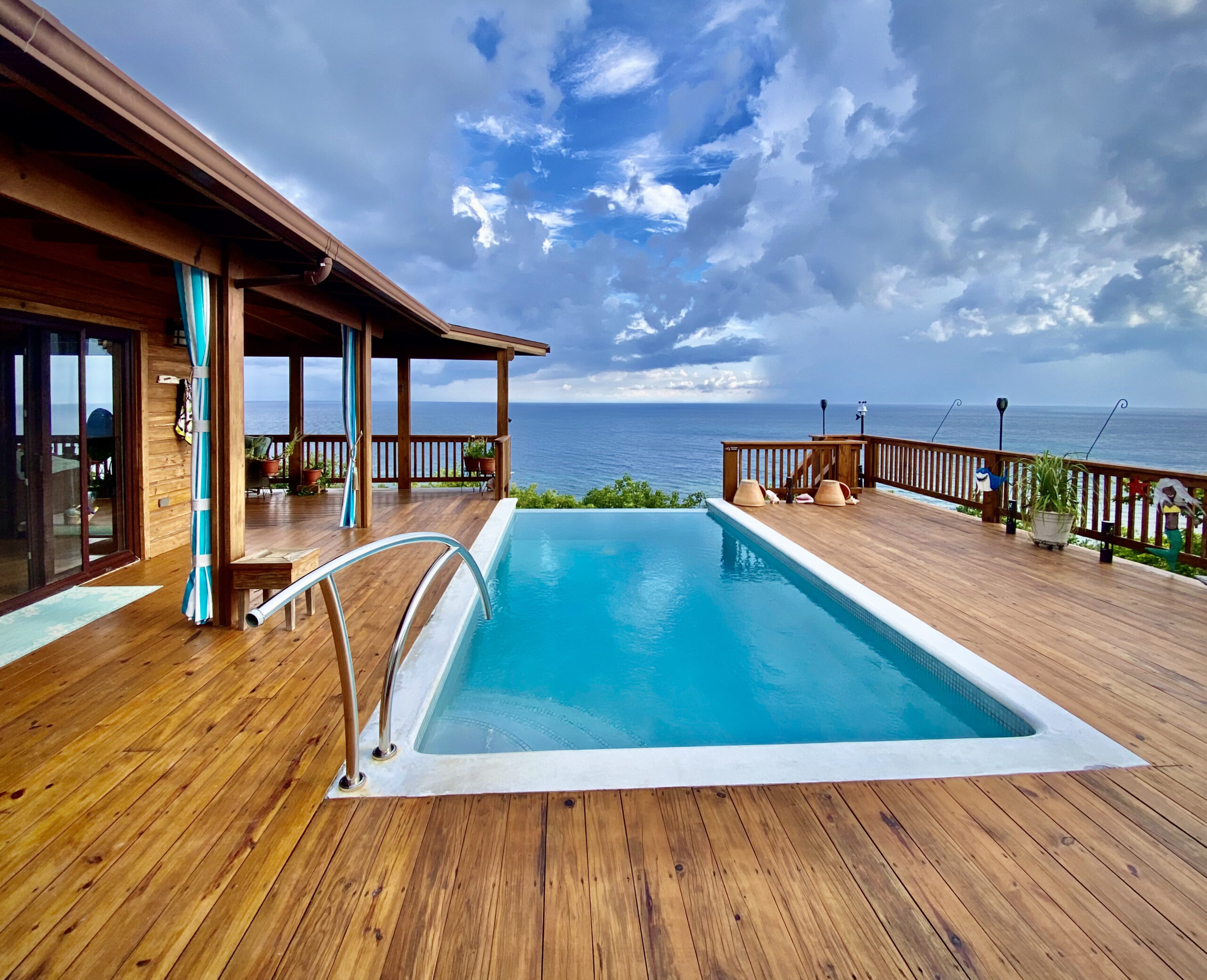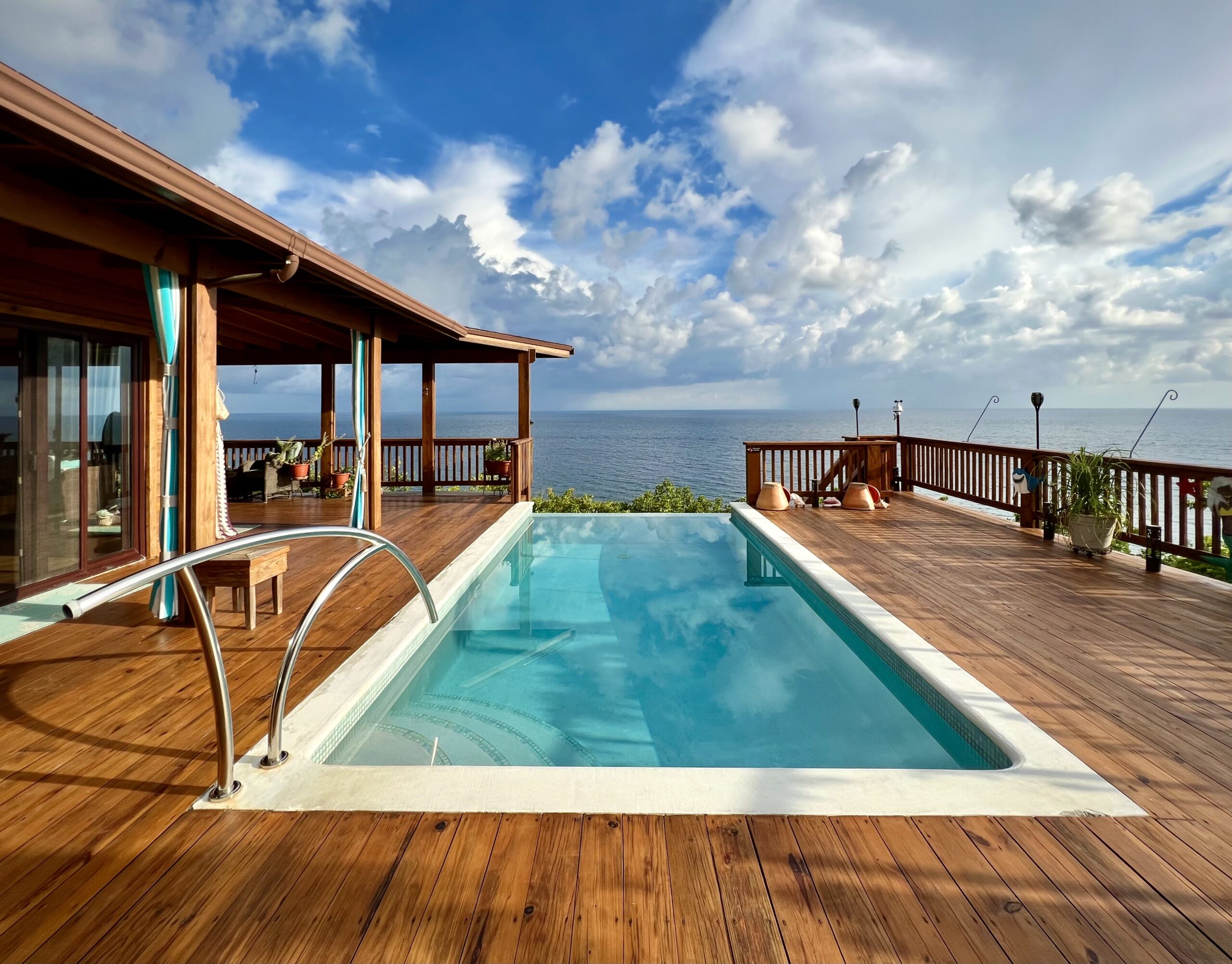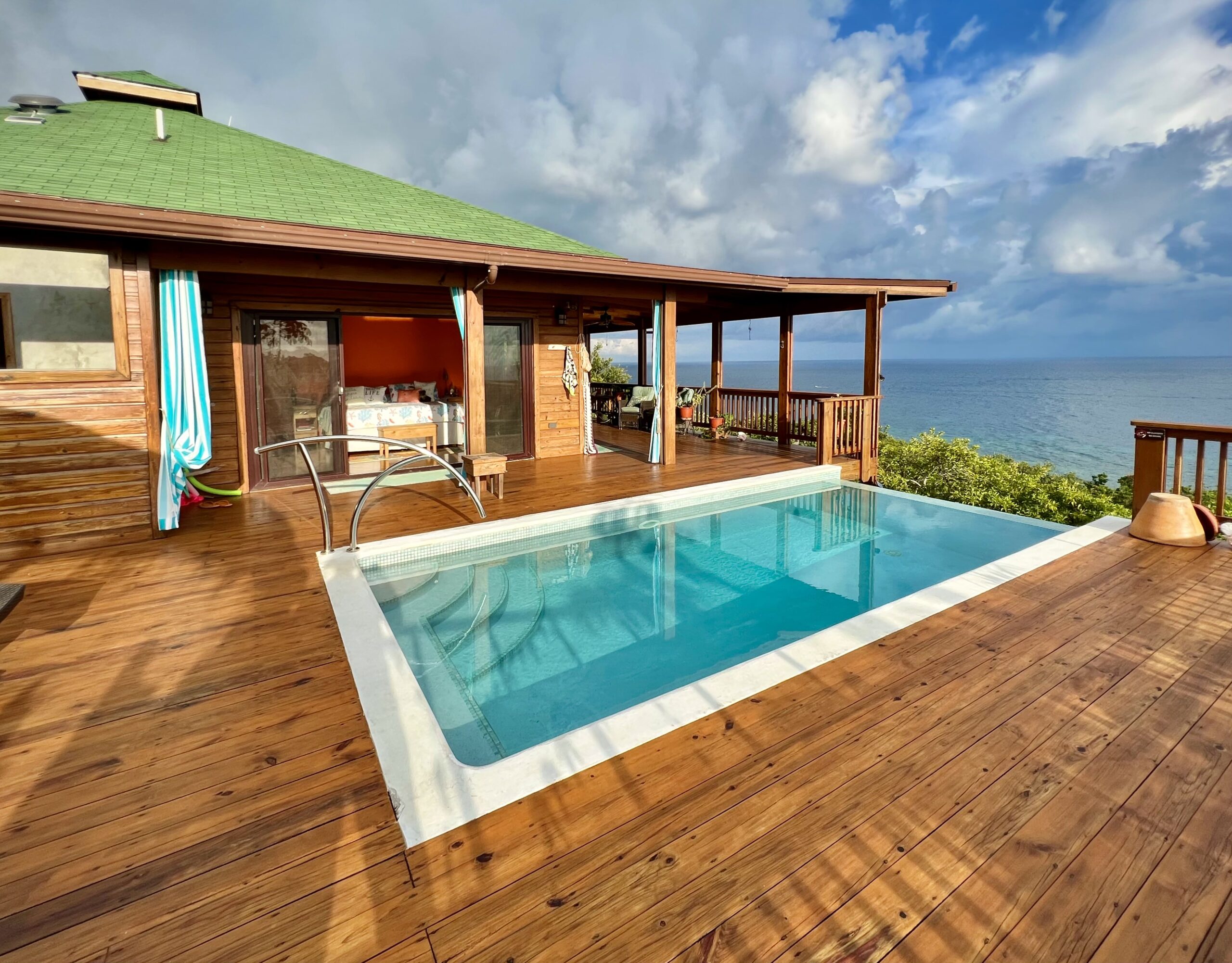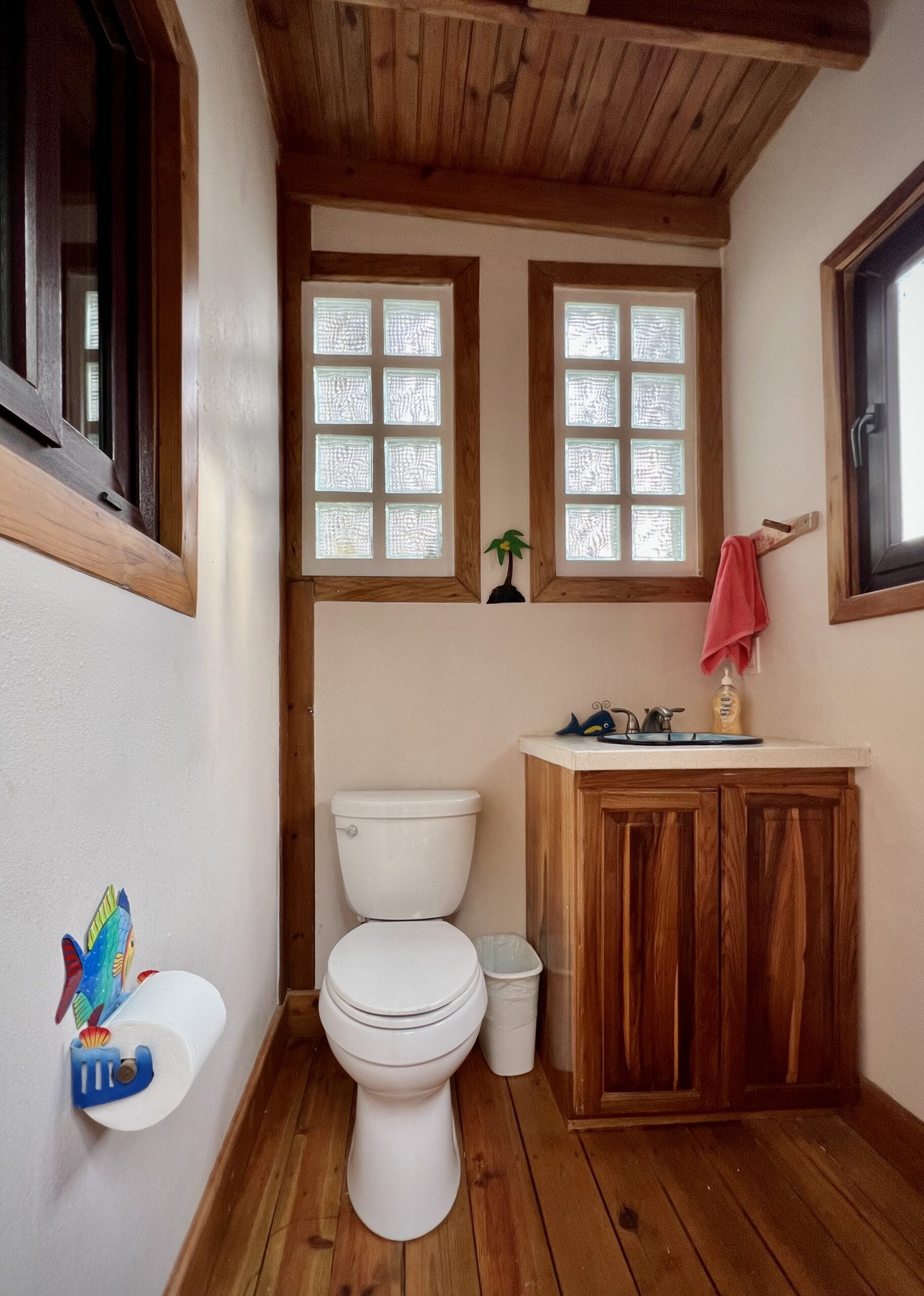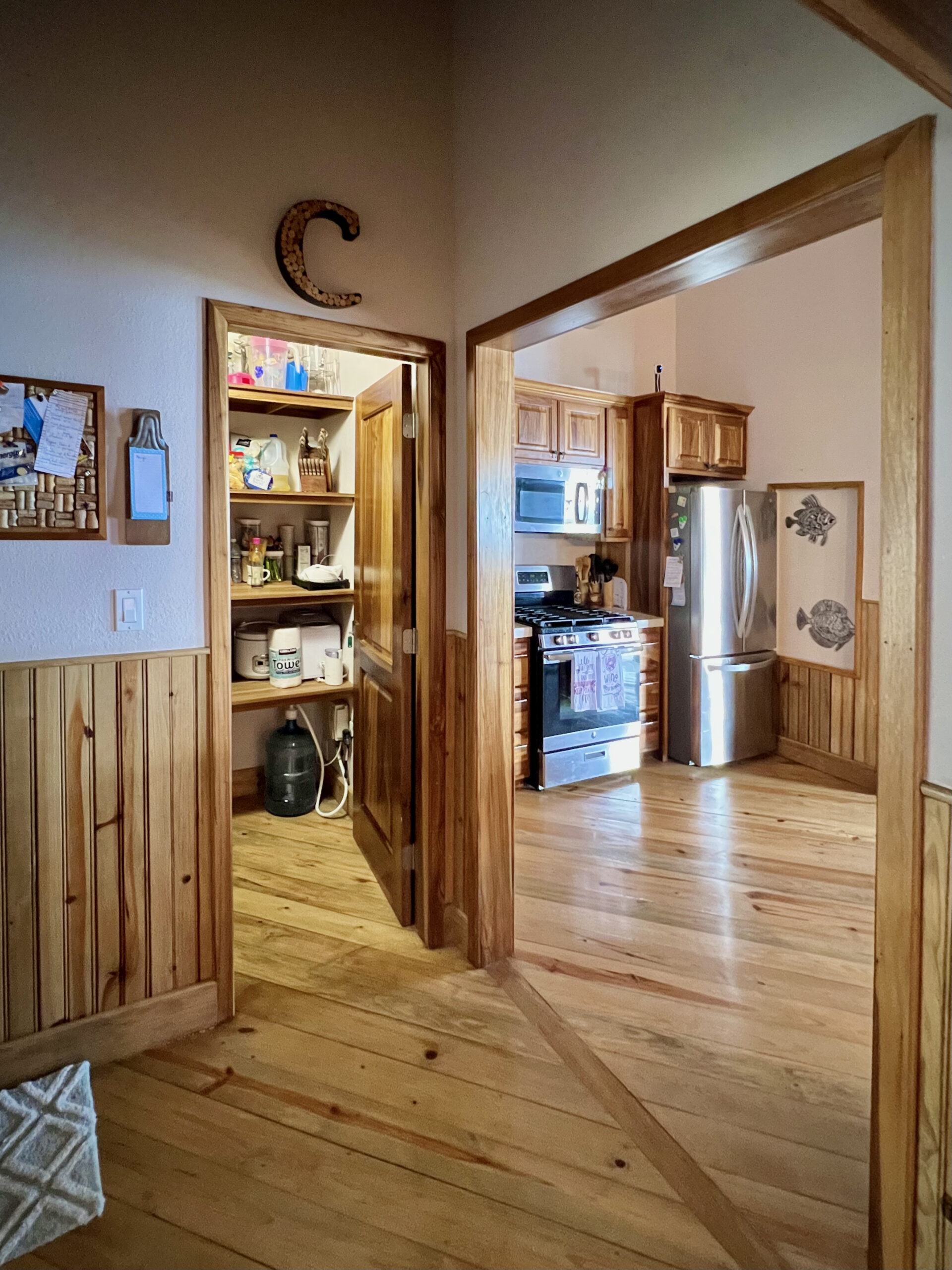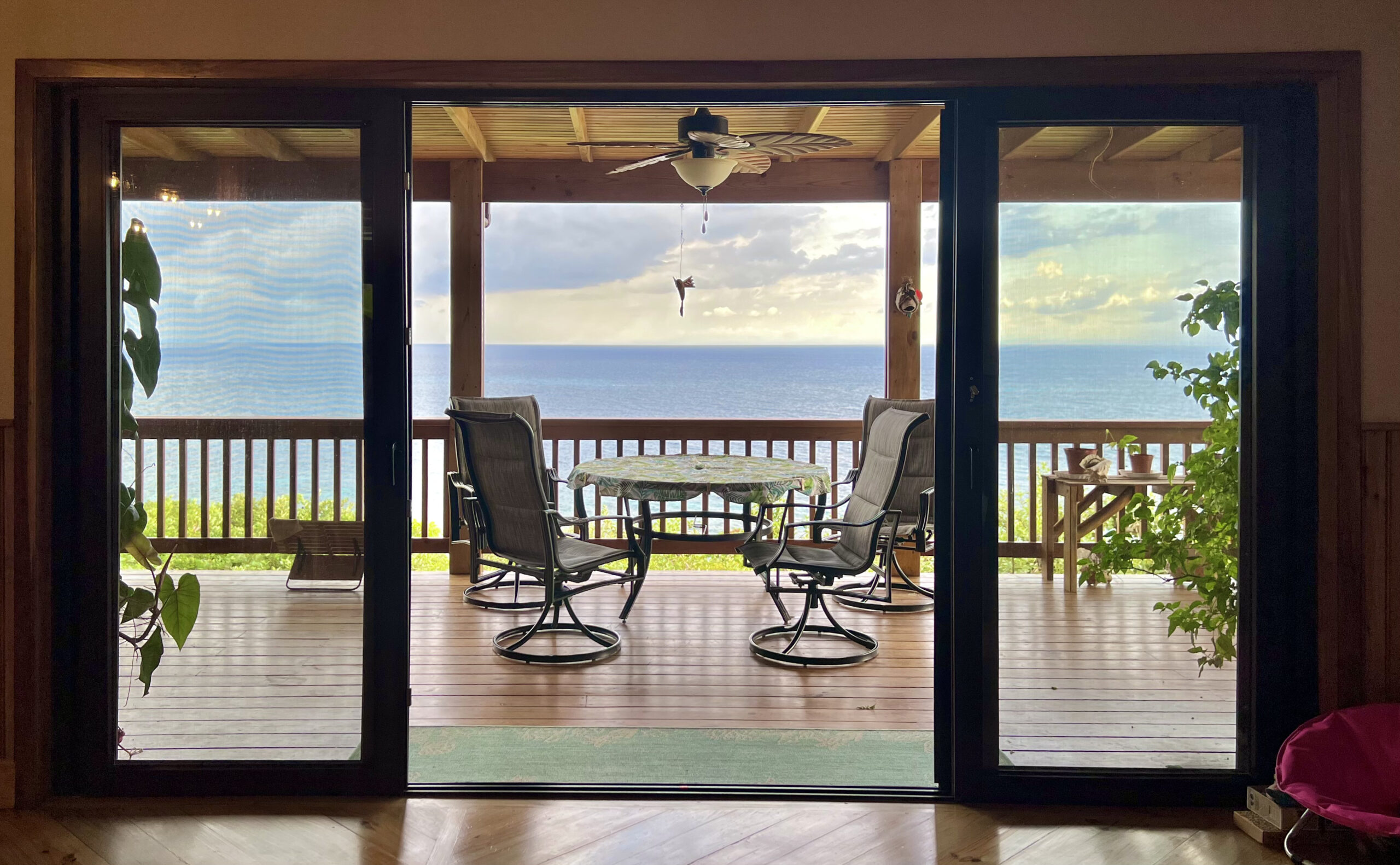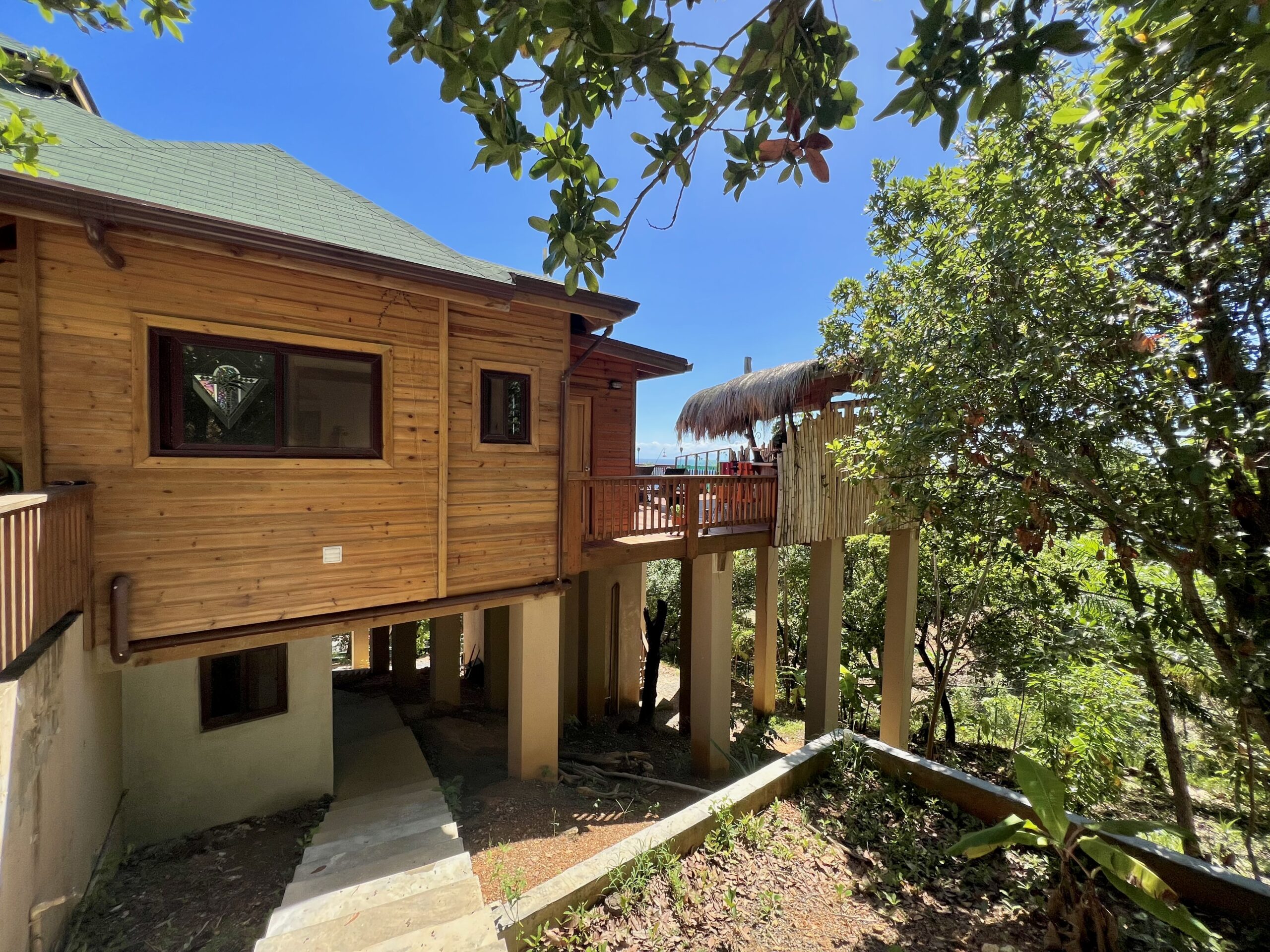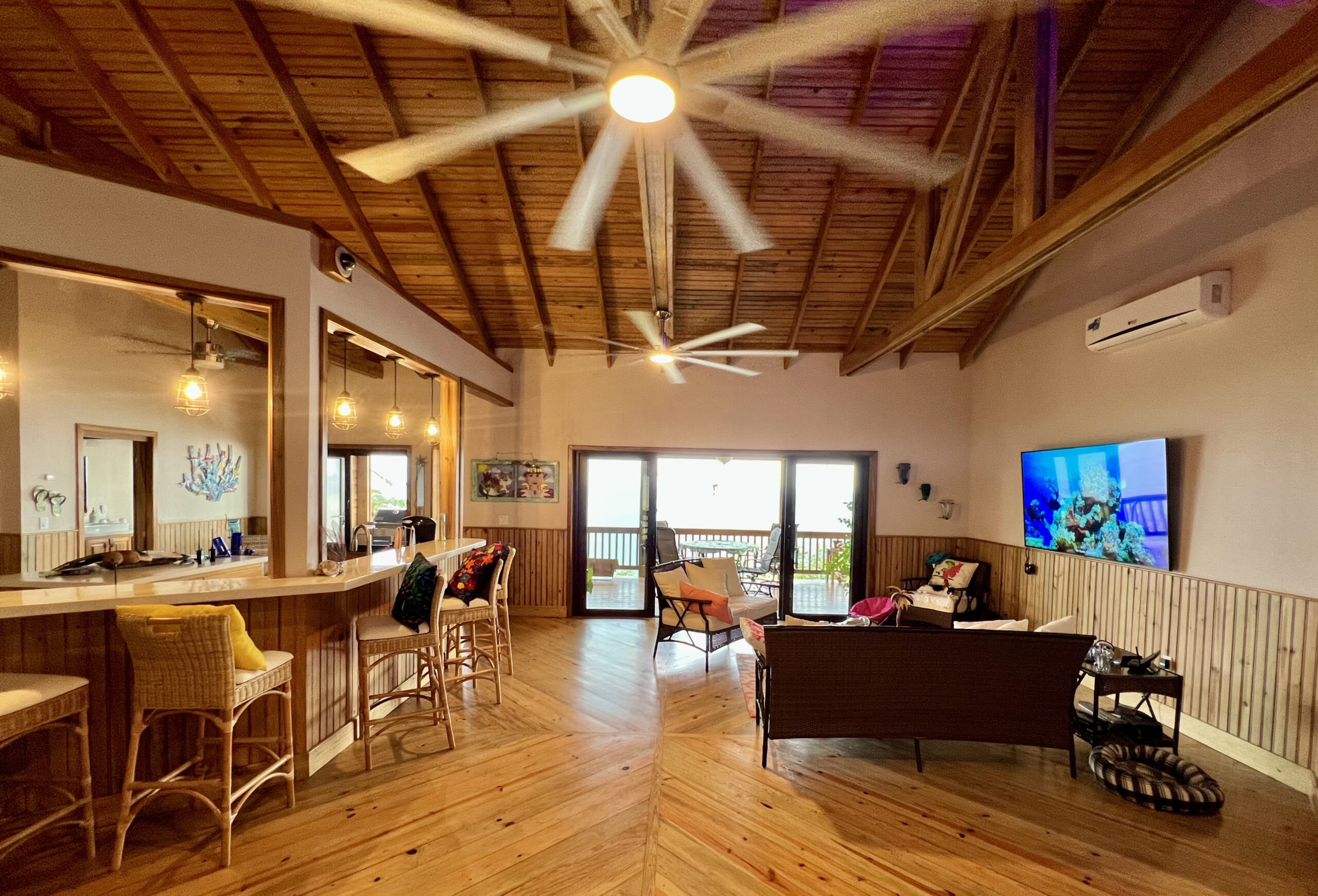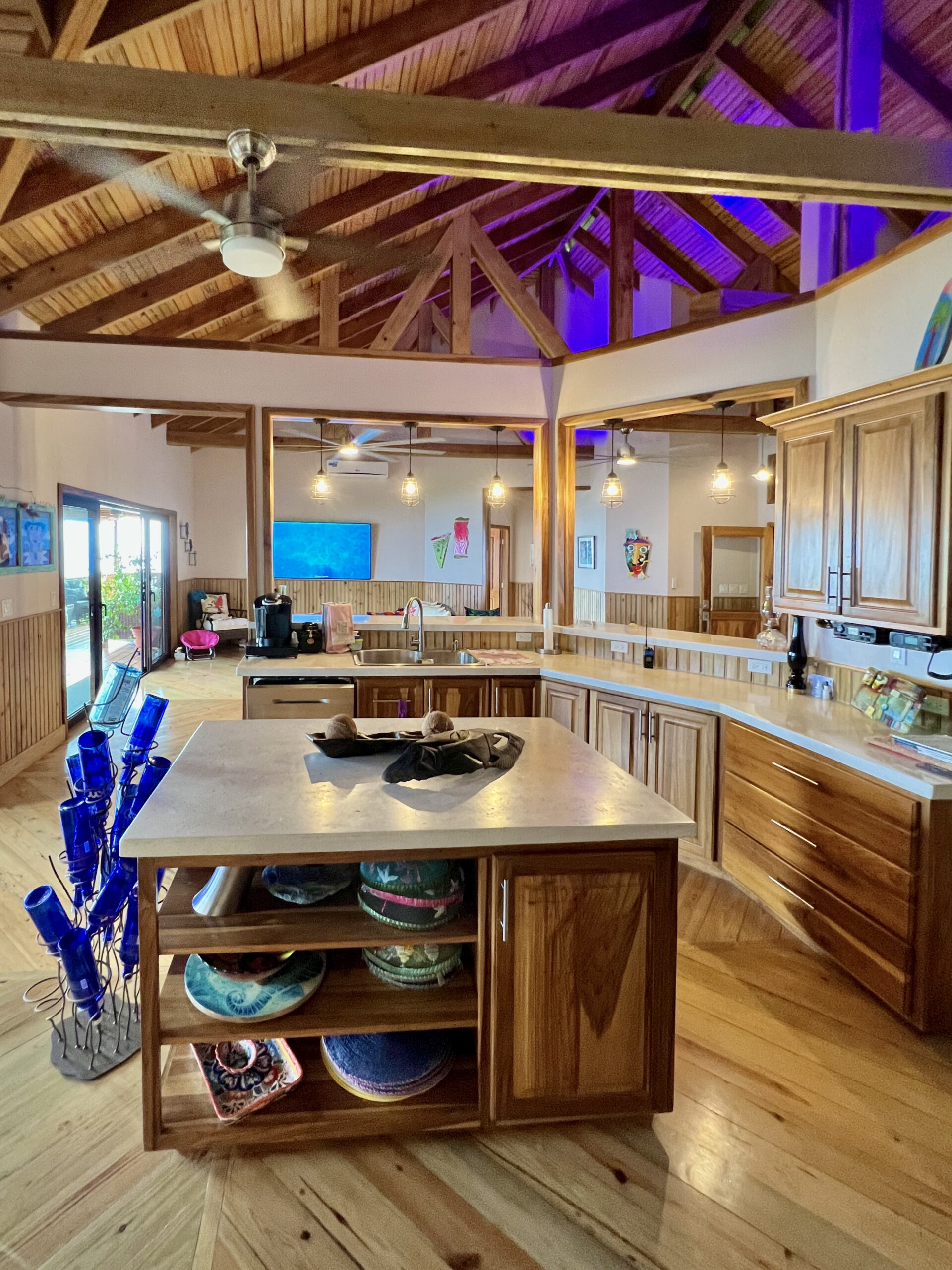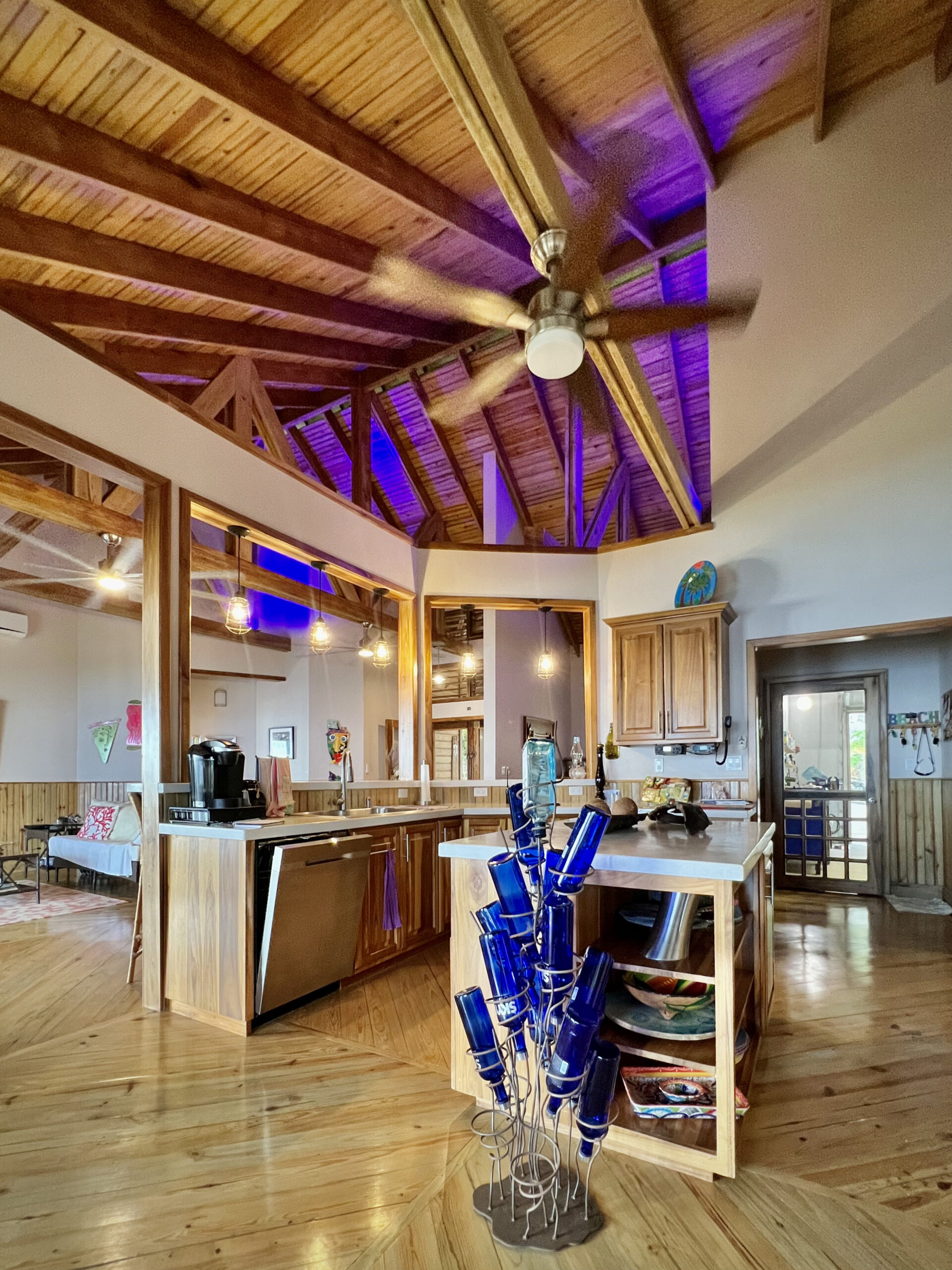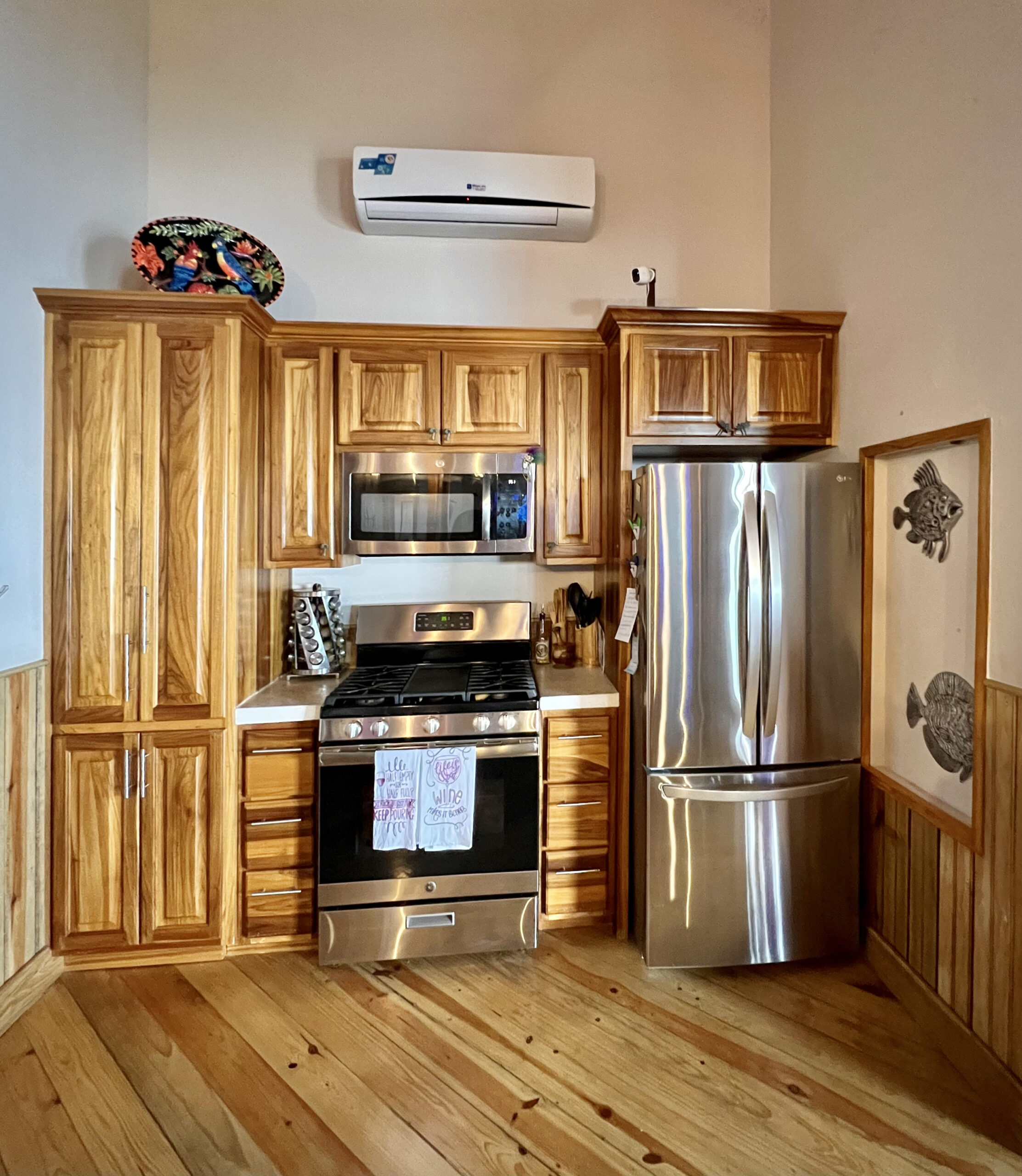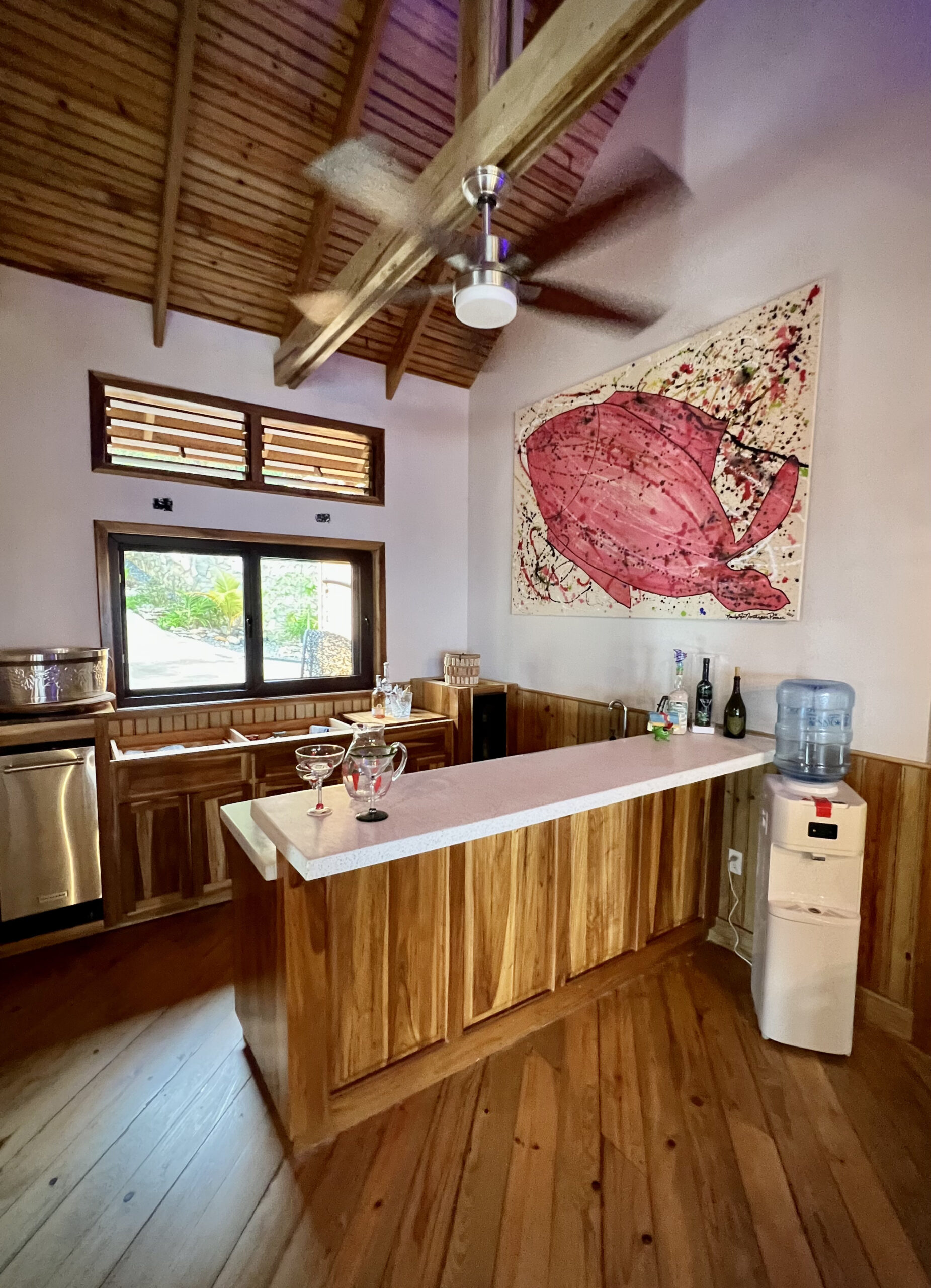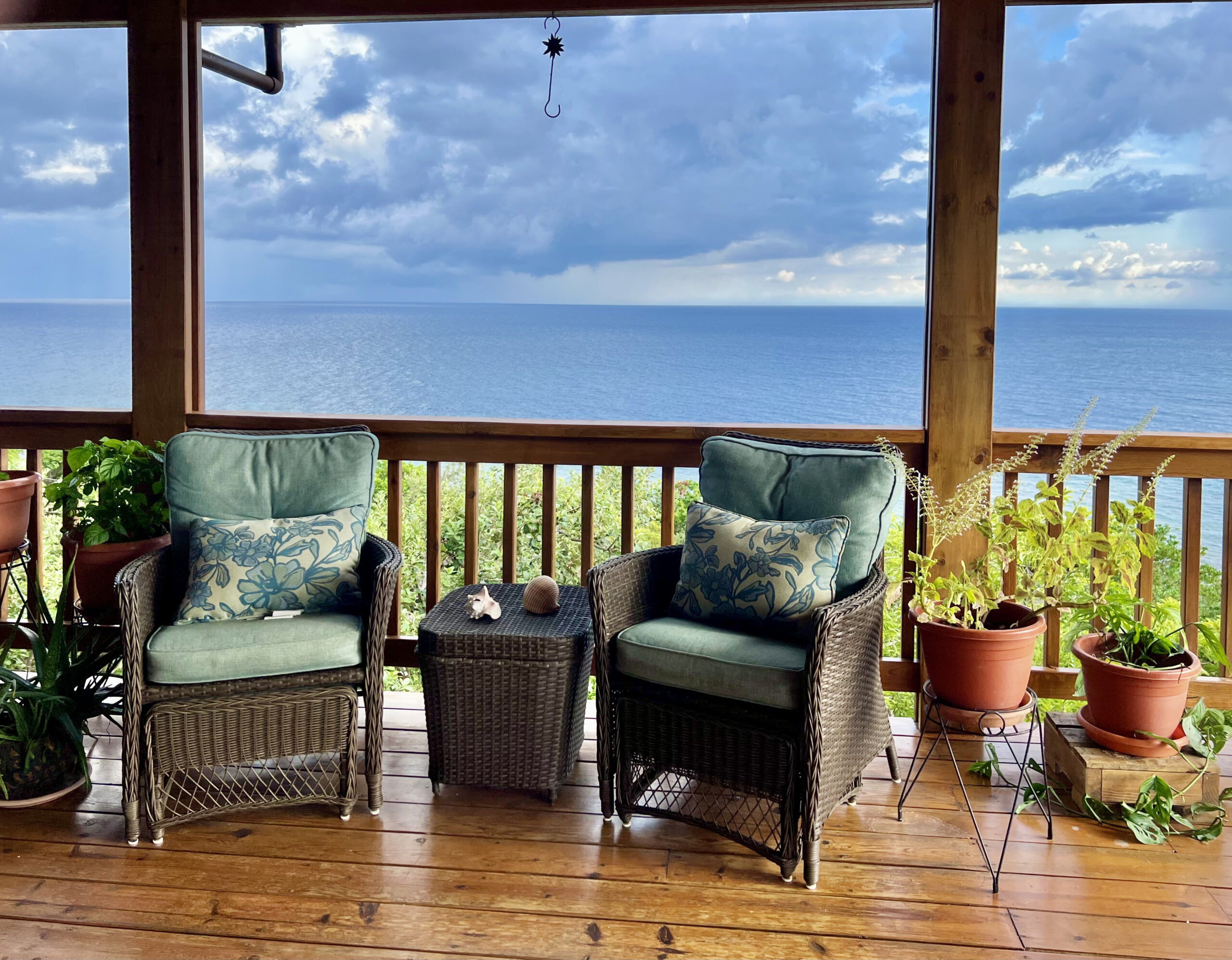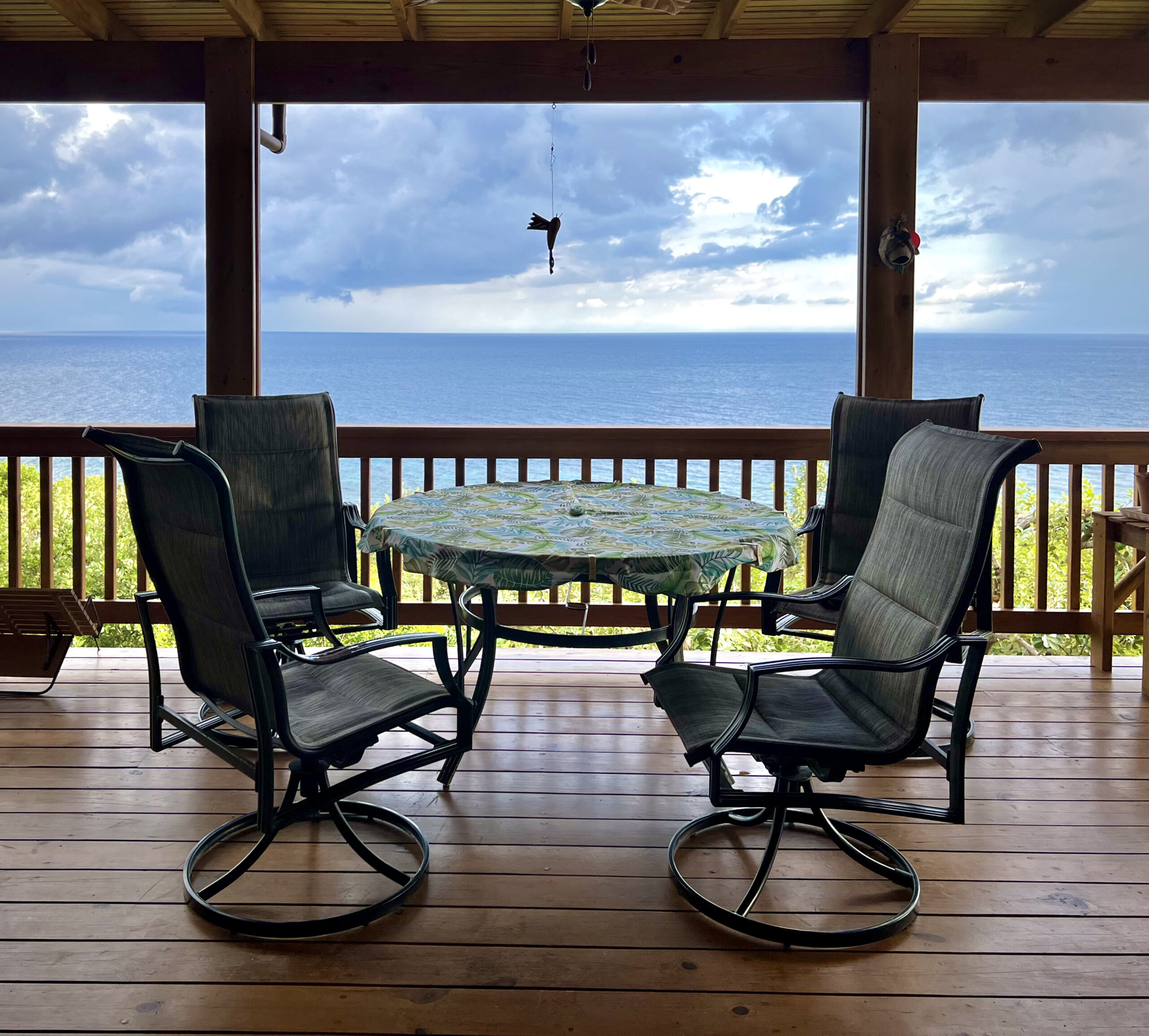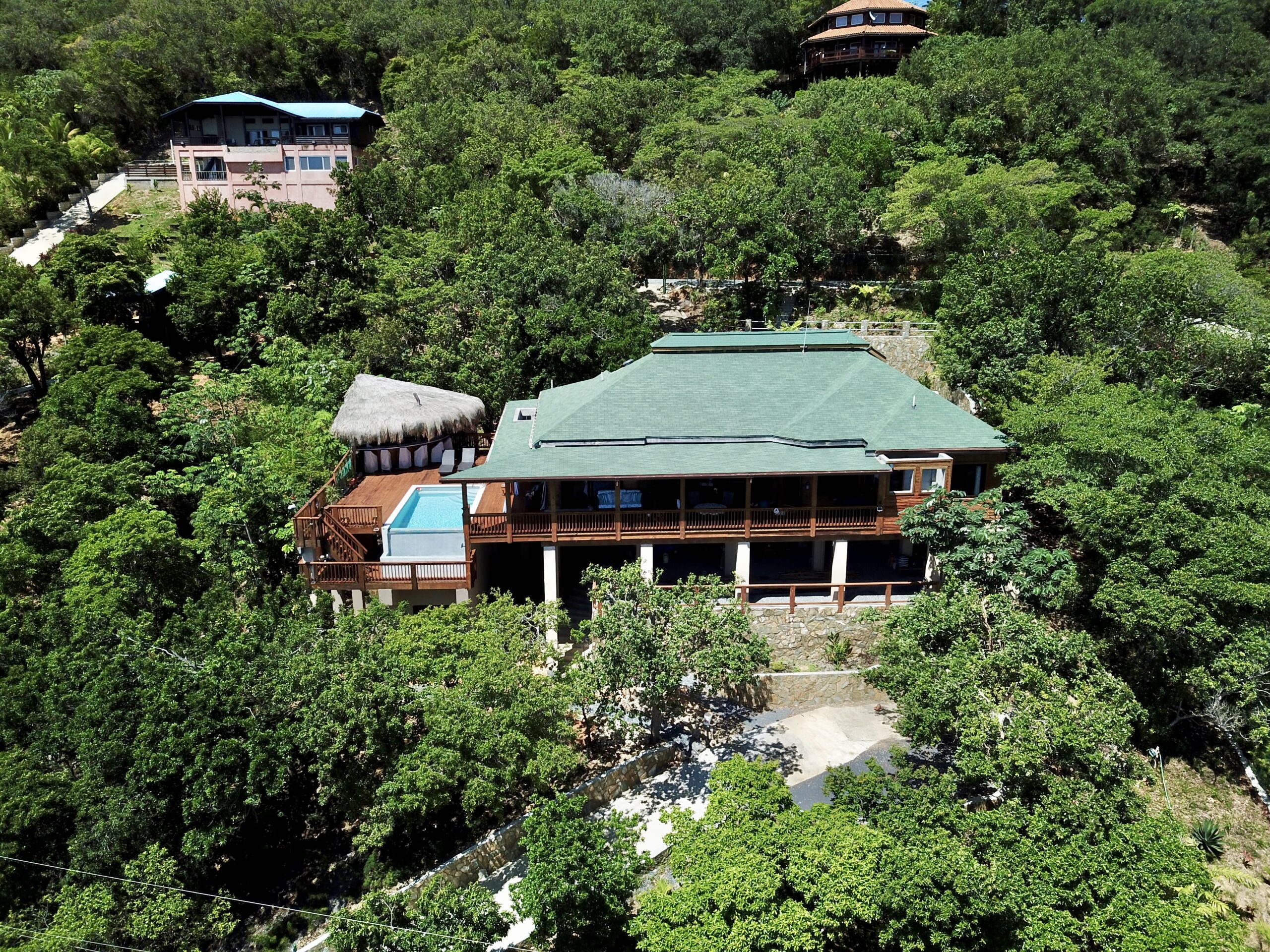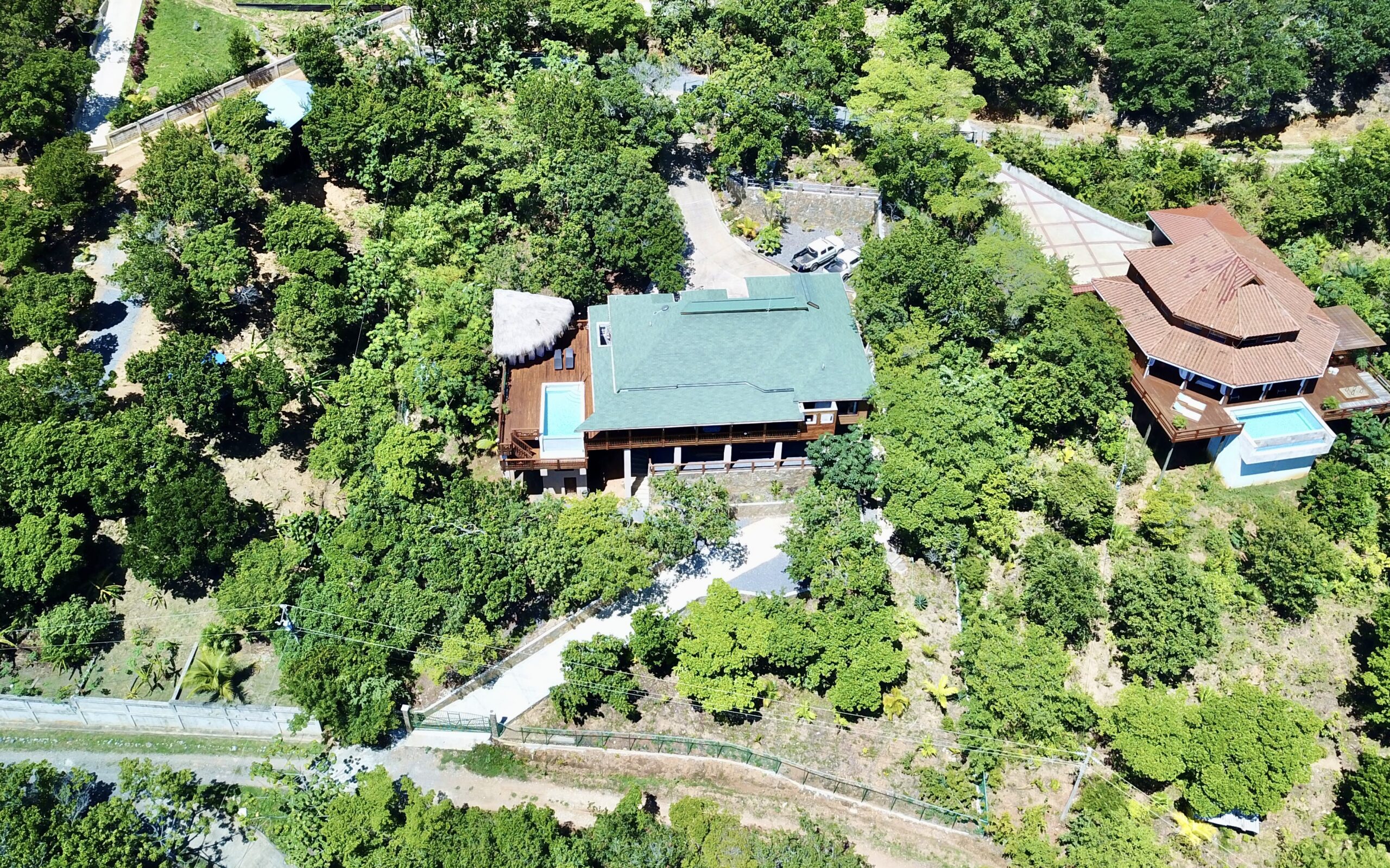 We've changed our latitude – is a modern island style home with exceptional views overseeing the coral reef and Honduran mainland. It is a mix of concrete and wood sitting on 0.75 acres. Built according to American standards with prime finishes, fully equipped and fully furnished with detailed Caribbean style decor.
House is wired with 220 for a generator and welder. House has 5 zone air conditioning units. Under the house is a massive space used as a work space by the owner. There are also 3 other bodega's (storage areas) and a half bath. The entire property is fenced. There are two concrete driveways from the north and south. Spacious parking areas. The cistern is 16,000 gallons, rain and community well that is metered.
The yard is very well maintained with different kinds of plants, trees and flowers.
This house is located on the East of Roatan in a private community called "Lost Isles Estates" just east of Calabash Bight. There is also deeded beach access that you can walk or drive to; Making it easy access to snorkel or dive right out your front door.
This home is a must see and the 180-degree view will take your breath away. Time and worries will melt away as you are captured by the serenity of this unique location.
$1,200,000
Details: We've Changed Our Latitude